WASHINGTON: Democrat challenger Joe Biden has won the US election 2020 and is set to become the 46th president of the United States of America completely destroying Donald Trump in the race to the White House.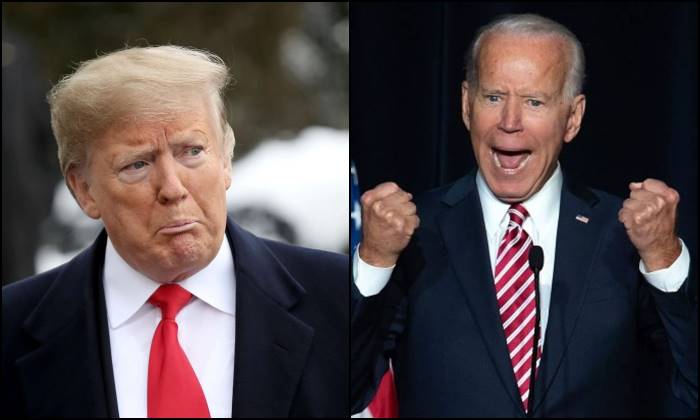 The victory was announced after Joe Biden won the state of Pennsylvania and 20 more electoral votes taking his total count to 284, surpassing the 270 needed to win the election.
"I'm honored that you have chosen me to lead our great country," said the president elect after winning his home state of Pennsylvania and replacing the real estate developer and reality TV star who had no previous political experience or background.
With this victory, Kamala Harris will become next Vice President of the United States. Born to Indian and Jamaican immigrant parents, she will be the first woman, the first Black person, the first Indian American and the first Asian American to hold the office.
Joe Biden has 50 years of experience in public services and he has served as the Vice President under the former president Barack Obama apart from being the longest-serving senator in Delaware.
The president-elect has broken all previous records during this presidential race by getting over 74 million votes which are even higher than former president Barack Obama.
Meanwhile, current president Donald Trump has taken to Twitter declaring his own victory saying, "I WON THIS ELECTION, BY A LOT!" as he has a hard time grasping the fact that he lost the presidential race.
Read more: Rapist in Peru acquitted as victim wore 'red underwear'.