QMobile i9 Kitkat 13 MP Camera Patch
QMobile i9 Kitkat 13 MP Camera Patch  QMobile i9 camera by default is 8 mega pixel but Ali Jee's reverse engineering turned 8 MP company default into 13 Mega pixel , That's right – Those who remember early 2013, Ubaid ur Rehman Khan did the same thing with Qmobile Noir A8 by turning 5 MP into 8 MP. Walla that's what I call innovative :D
Ali Jee no doubt did the outstanding work of art  by bringing the patch for Qmobile i9 camera and increasing the resolution which can be seen in the Images link shared by Ali Jee himself showing the difference, however this Patch is only for Kitkat i9 users and currently we've tested on Lollipop and My Phone Rio Kitkat Rom.
Screenshots
QMobile i9 Kitkat 13 MP Camera Patch 
Antutu Benchmark v5.3 Result showing QMobile Noir i9 aka My Phone Agua Rio  13 Mega Pixel Rear Camera !!!
Camera Options
Before and After shared by Jzb 
( had to reduce the size of the image to make it fit properly … but the difference is visible  now we can say Q fellas must learn something from us :D
BEFORE 
AFTER 
Rest of the text follows as Ali Jee mentioned on the INCPak Forum 
[QMobile i9][KITKAT][13 MP Camera Patch]
TESTED ONLY ON LOLLIPOP ROM, yet. OTHER KitKat users TRY AT YOU OWN RISK!
#Installation Process is simple. Download the file and put it sd-card. Flash it through Recovery without wiping anything.
ONLY FOR KITKAT USERS. NOT TESTED ON JB YET.
Download QMobile i9 Kitkat 13 MP Camera Patch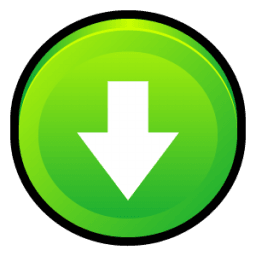 Download the patch and flash it via CWM Recovery or Touch which ever you are using….
For Technical Assistance INCPak Forum post link added where you can reach directly…
Credits:
#AliJee_INCPak_Dev
#Farhan_Imaan
#INCPak_TEAM
8 Mega Pixel i9 KitKat:
http://imagizer.imageshack.us/a/img746/3678/fT0Er2.jpg
13 Mega Pixel i9 KitKat:
http://imagizer.imageshack.us/a/img538/4001/Xtw1OB.jpg