Pak Suzuki Motor Company (PSMC) has raised prices of its entire lineup, including the price of Suzuki Cultus 2023 by up to Rs. 335,000 (depending on the variant) as the automotive industry faces severe crisis due to depreciating currency and import restrictions.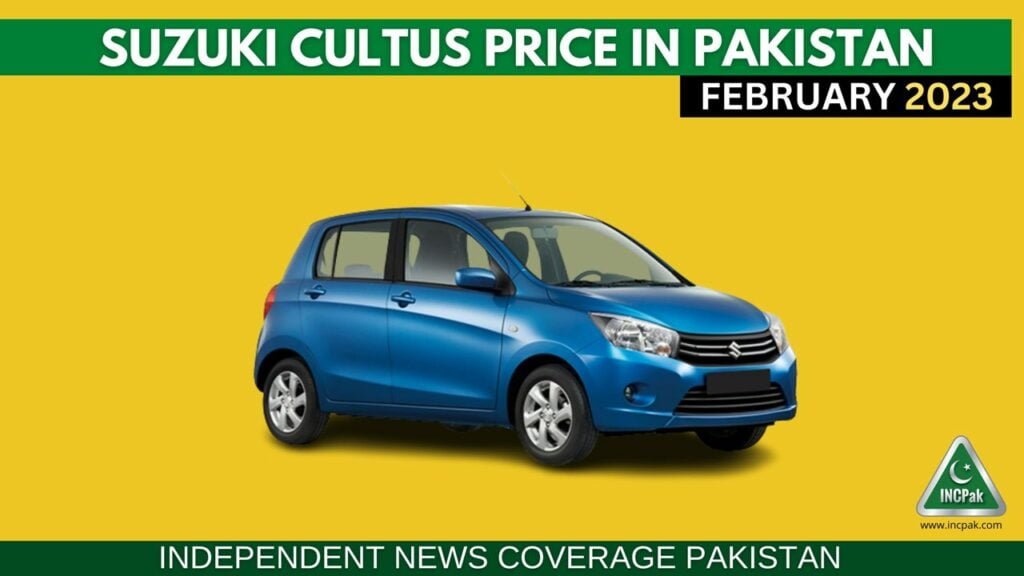 According to the company's circular, the price of Suzuki Cultus has been increased to Rs. 3,039,000 for the Suzuki Cultus VXR (base variant), Rs. 3,339,000 for the Suzuki Cultus VXL (mid-tier), and Rs. 3,569,000 for the Suzuki Cultus AGS (flagship variant).
Suzuki Cultus 2023 Price in Pakistan
| Variant | Old Price (PKR) | New Price (PKR) | Difference (PKR) |
| --- | --- | --- | --- |
| Cultus VXR | 2,754,000 | 3,039,000 | 285,000 |
| Cultus VXL | 3,024,000 | 3,339,000 | 315,000 |
| Cultus AGS | 3,234,000 | 3,569,000 | 335,000 |
Let us discuss some of the main specifications and features of the vehicle to get an idea of whether the vehicle is actually worth the price anymore.
Specifications
The Suzuki Cultus is equipped with EFi 998cc engine that is mated with a 5-speed manual transaction or an Automatic Gear Shift (AGS) that is capable of producing 67 horsepower (hp) and 90 Newton meters (Nm) of torque.
Features
The Suzuki Cultus doesn't offer much in terms of features and it is equipped with basic commodities like power windows, power windows, power mirrors, an 8-inch infotainment system with Bluetooth, radio, aux and USB input.
In terms of safety features, the flagship variants of the Suzuki Cultus have been equipped with 2 airbags, immobilizer and an Anti-Lock Breaking System (ABS). However, there are no other safety features except seatbelts in the vehicles despite having a price tag of over Rs. 3 million.
You can check out the installment plan for Suzuki Cultus by Clicking Here.
Furthermore, you can check out the complete price list issued by the company in the post below.
Read more: Suzuki Raises Car Prices in Pakistan.