United Auto Industries (Pvt.) Limited has increased United Motorcycle Prices of selected models, including US-70CC, US-100CC and US-125CC, for the current month as per the latest price list issued by the company.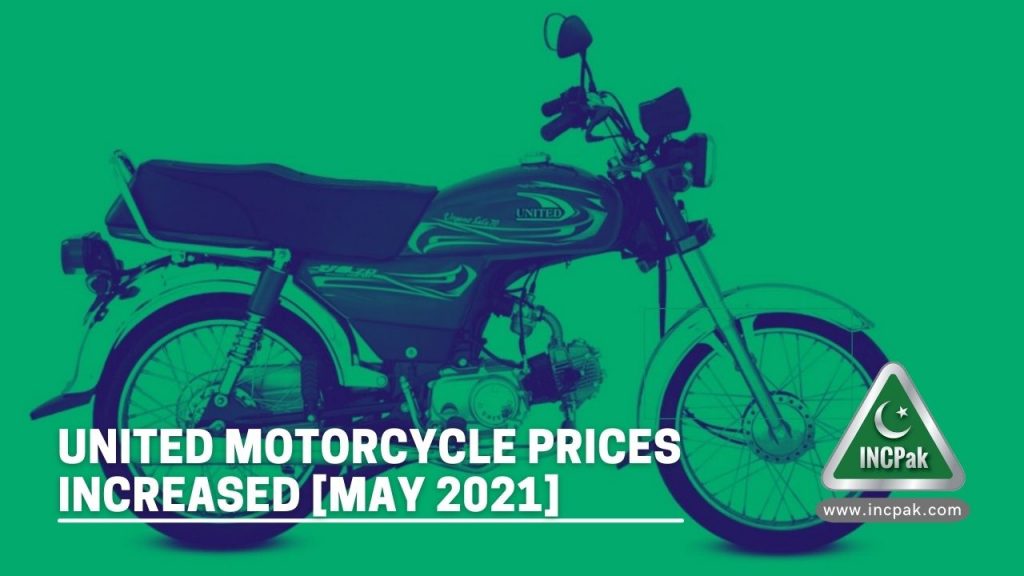 Motorcycle manufacturers keep increasing prices while citing increase in cost of raw materials as the primary reason despite highly stable USD to PKR rates since the last few months.
The increase in United Motorcycle Prices comes along with other manufacturers, including Road Prince and Atlas Honda, who have also given the same reason. It bears mentioning that these costs are increasing every month ever since the Dollar rate has remained stable otherwise, before these companies cited devaluation of Rupee as the primary reason.
It is pertinent to mention that the increase in cost of raw materials only take place for the most popular models while prices of models while rates of other models remain more or less constant.
Price Increase – May 2021
| UNITED MOTORCYCLE | PRICE INCREASE (PKR) |
| --- | --- |
| US-70CC | 1000 |
| US-100CC Passion Plus | 1000 |
| US-12CC Classic | 1000 |
United Motorcycle Prices – May 2021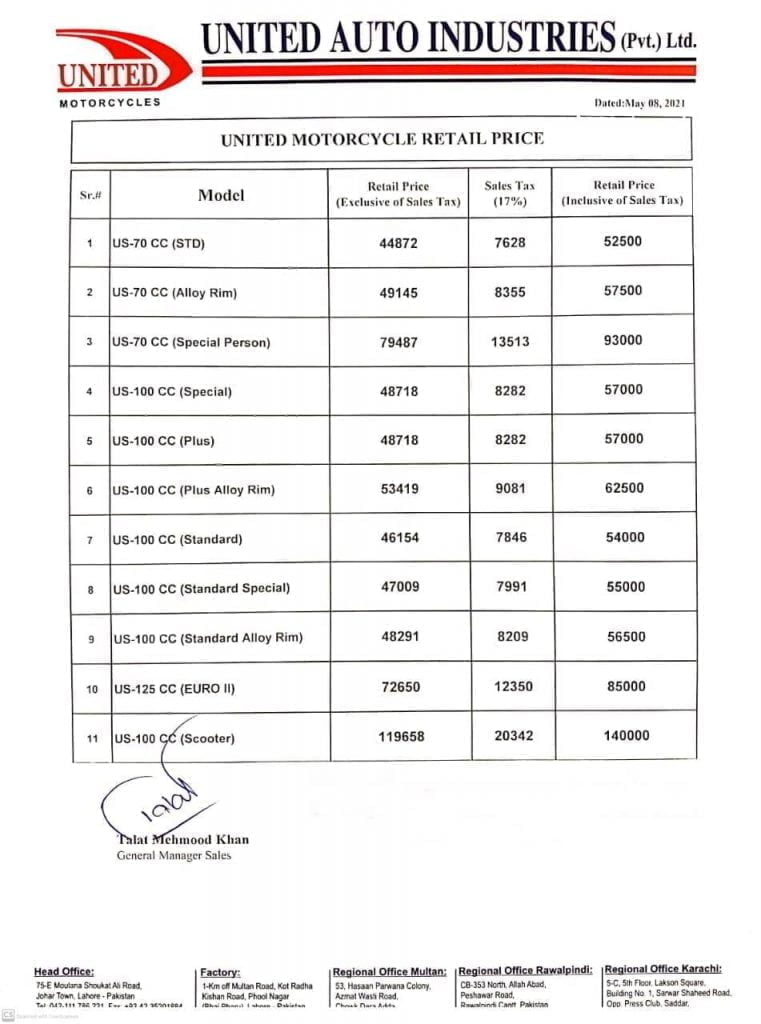 The new United Motorcycle Prices have gone into effect from 8 May 2021. However, the payments made for motorcycles before 7th May will be included in the old rate list.
Let us know what you think for this increase in price of United Motorcycles? Leave a comment down below.
Follow INCPAK on Facebook / Twitter / Instagram for updates.