Healthy lifestyle pick is an essential step to adopt, especially in the world full of tough schedules and busy routines. And, for that reason, here are the top 10 key lifestyle and food modifications that will ensure long-term prosperity and fitness of the body.
Teenagers and young adults often compromise on their fitness and wellbeing, while going an extra mile after ambitions and dreams. And, , they are the ones who need to pay most attention to their health, and make healthy and prosperous lifestyle choices. Hence, here are some basic lifestyle modifications the growing generation needs to embrace.
1. Eat balanced diet
For proper growth and functioning of the internal metabolism, the human body requires forty different nutrients, all within a certain range. And, no food item is sufficient to provide all. Hence, to uphold healthy lifestyle, eat variety of food.
Not only the diet has to be balanced in terms of food products, but also the amount and portion size. Also, excess of certain food elements like sugars and fats might also lead to harmful health conditions.
2. Reduce salt and sugar intake
Where too much sweet products and artificial sugars consumption eventually lead to hyperglycemia and diabetes, a diet high in salt (or sodium) can cause raised blood pressure, which can increase risk of heart disease and stroke. Hence, a diet balanced in salt and sugar is preferable to lead a healthy and prosperous lifestyle.
3. Increased fruits and vegetable intake
Fruits and vegetables are rich in abundant in multiple essential nutrients like carbohydrates and minerals, and are therefore a good choice of meal. Hence, if you're looking for fewer calories, high fiber diet that too gives the feeling of fullness, vegetable salads and fruit mixes are the premium choices.
Not only this, increased intake of foods and vegies also serves as natural remedy to a number of diseases, including constipation, hypertension, obesity etc.
4. Drink plenty of water
Water is the best type of food at all times, providing unlimited benefits to body metabolism, bones, skin, and hair. Hence, greater the water consumption, greater are the benefits.
Among the few gains of increased water intake, that leads to healthy lifestyle are,
It lubricates the joints.
It forms saliva and mucus.
It boosts skin health and beauty.
It cushions the brain, spinal cord, and other sensitive tissues.
It regulates body temperature.
It flushes body waste.
It helps maintain blood pressure.
5. Eat regularly
Many people, especially teens and young adults often skip meals, willingly or not, and sooner or later gains disorders like anorexia, obesity, fatigue, etc., that causes deteriorating health conditions, messing with the body's needs and metabolism.
Hence, if you're looking to embrace proper healthy lifestyle choices, skipping meals, especially breakfast and dinner isn't a good start.
Eat regularly; however, portion sizes and meals can be reformed.
Read More: Health tips for women to keep common disorders away
6. Consume more carbs
Carbohydrates are the basic source of nutrition, providing of energy. And, about half the calories in our diet should come from foods rich in carbohydrates. These include cereals, rice, pasta, potatoes, and bread etc.
Moreover, it is a good idea to include at least one of these at every meal. Wholegrain foods, like wholegrain bread, pasta, and cereals, will also increase your fiber intake and is a good approach at healthy lifestyle.
7. Exercise regularly
Other than eating healthy, the second step towards a healthy lifestyle is exercise.
To keep the body in shape, ensure proper functioning of body organs, accelerate the normal metabolism and breakdown of nutrients, and to preserve bones and joints, are among the fewer benefits of exercising regularly.
In addition to exercise and gym, the escalated physical activity is also important. Hence, opting for stairs, sitting on a floor instead of a sofa, walking, bicycling and mopping also adds to the healthy lifestyle.
8. Quit smoking
Tobacco smoking is injurious to health, and often messes with more than one body's mechanisms. Other than destroying the lungs and compromising airways, smoking also contributes towards heart diseases, decreased brain activity, diabetes, increased blood pressure and other lifelong diseases.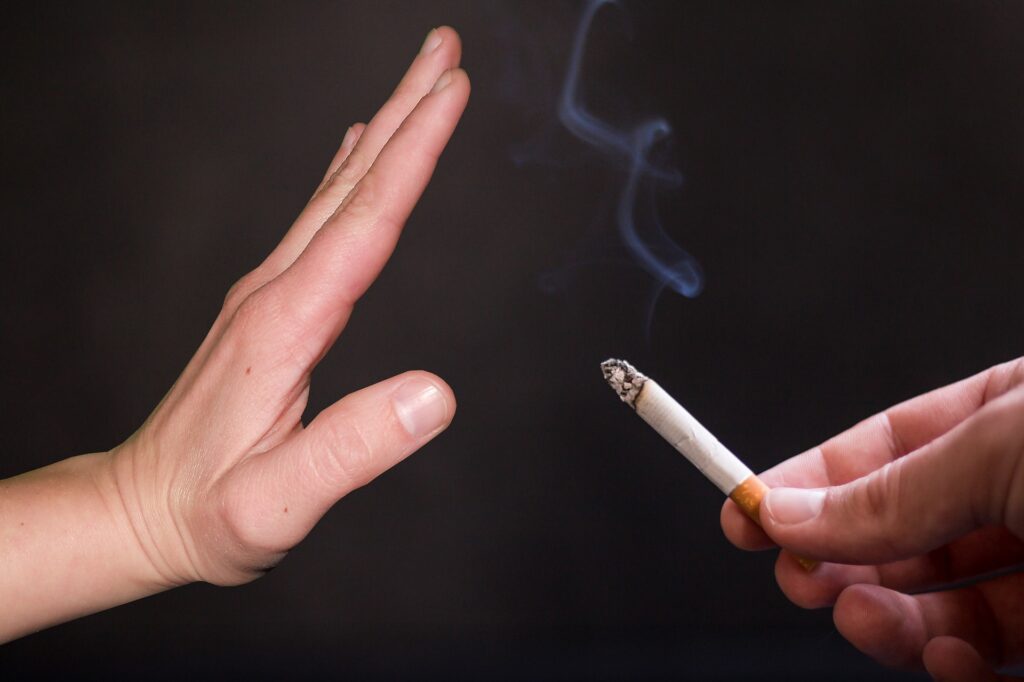 Therefore, quitting smoking is a wise choice and is crucial to adopt on a roadway to healthy lifestyle.
9. Get enough sleep
Sleep plays an important role in your physical health. For example, sleep is involved in healing and repair of your heart and blood vessels. Ongoing sleep deficiency is linked to an increased risk of heart disease, kidney disease, high blood pressure, diabetes, and stroke.
Moreover, at least 8 hours of sleep is mandatory for a body to function properly. Hence, comprising your sleep isn't a good choice to make for healthy lifestyle.
10. Say no to alcohol
Over time, excessive alcohol use can lead to the development of chronic diseases and other serious problems including: High blood pressure, heart disease, stroke, and liver disease, and digestive problems, cancer of the breast, mouth, throat, esophagus, voice box, liver, colon, and rectum. Thus, quit alcohol and other addictive products, to ensure prosperous health and lifestyle.
Read More: Top 10 Best foods for eye health