Pakistan model-turned actress, Amna Ilyas, is back into the limelight after posting some bold pictures on Instagram. Amna Ilyas is known for her bold fashion sense and wearing bold western attire, which often lands her in trouble with fans on social media as most of the pictures she posts, especially on her Instagram, are deemed to be vulgar in nature.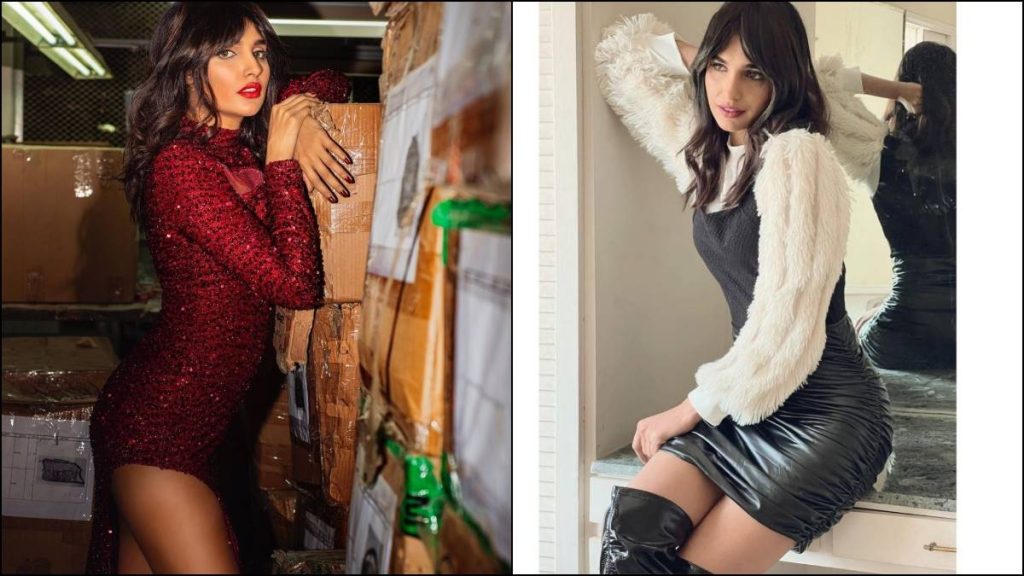 The fascinating and exceptionally talented model turned film star Amna Ilyas acquires a notable rank among the showbiz veterans. After winning several titles of Best Model at a very young age, Amna Ilyas made her appearance into the entertainment industry with ARY digital's Punjabi flick titled, Zinda Bhaag. The film was a running success nationwide that fetched the light of recognition on the stunningly talented Amna Ilyas. That was the start of her illuminating acting career.
Since then, the actress has starred as central lady in multiple silver screen projects, all of which were mega chartbusters. Some of the projects Amna Ilyas has been a part of includes some highly celebrated titles like Baaji, Ready Steady No, 7 Din Muhabbat In and Mehrunisa V Lub U. Moreover, besides being a successful film starlet, Amna Ilyas has a history of rocking small screens also. Tum Meray Pass Raho, Dil Nahi Manta and Jhanka Taaki lies among Amna's contributions to Pakistani dramas.
Amna Ilyas Bold Pictures
The actress is known for sharing very bold pictures on Instagram and she doesn't seem to be fazed with the criticism either and continues to post on her social media handles. Amna Ilyas has been going viral for her recent bold pictures wearing a leather mini-skirt and a red dress.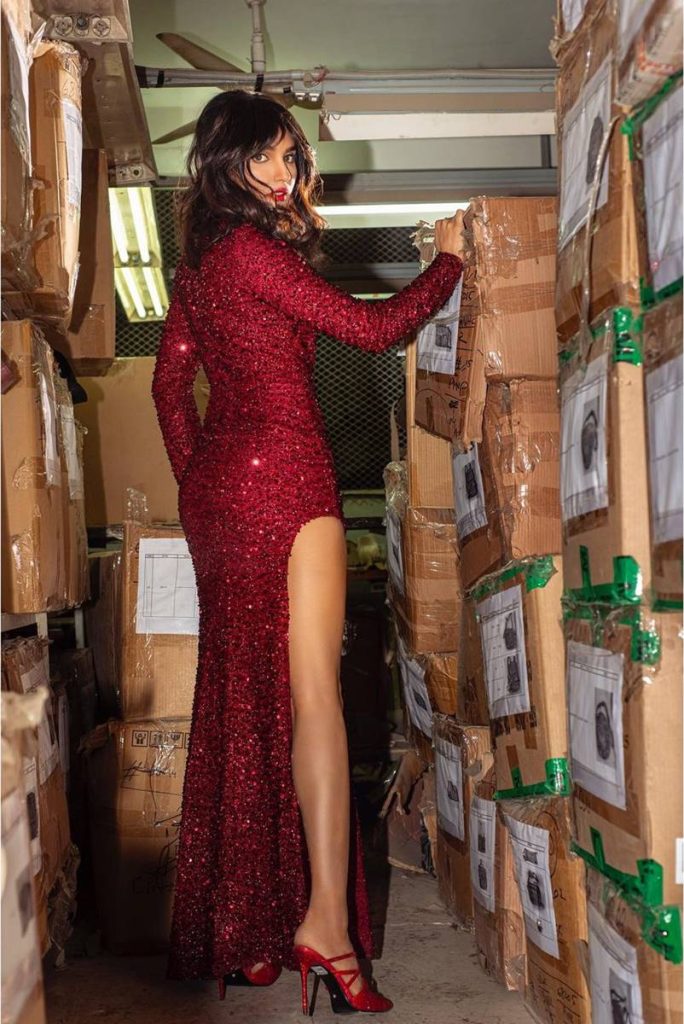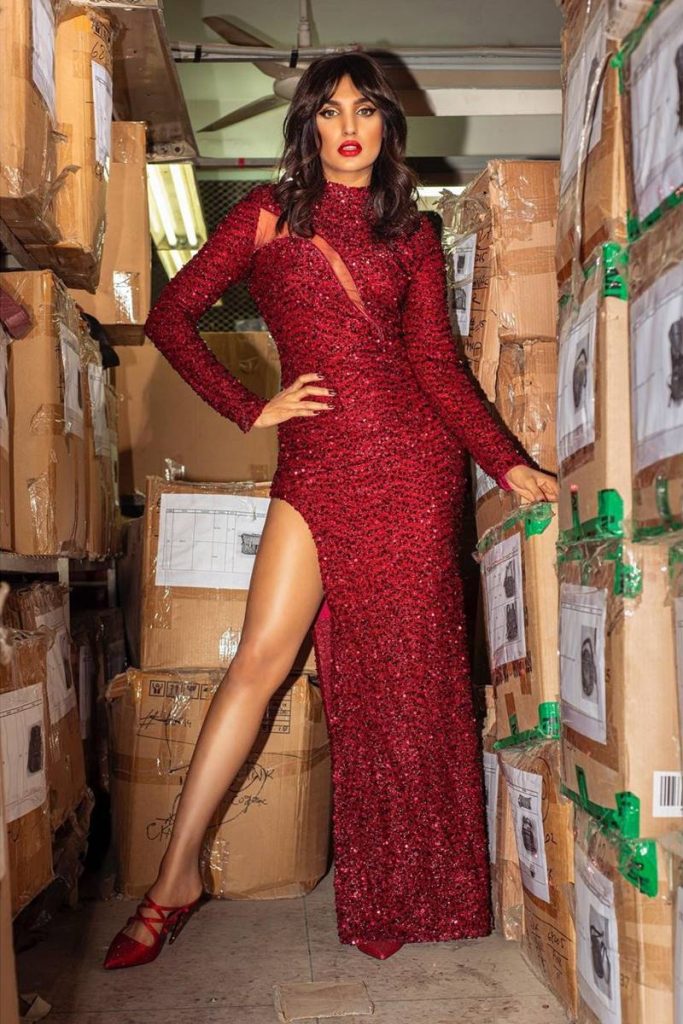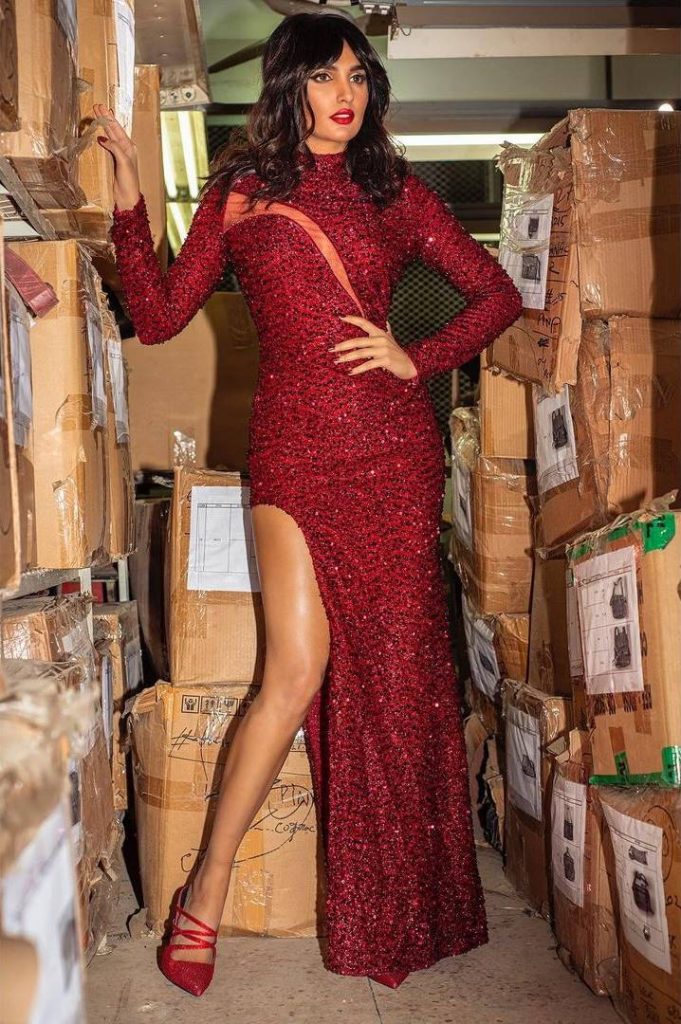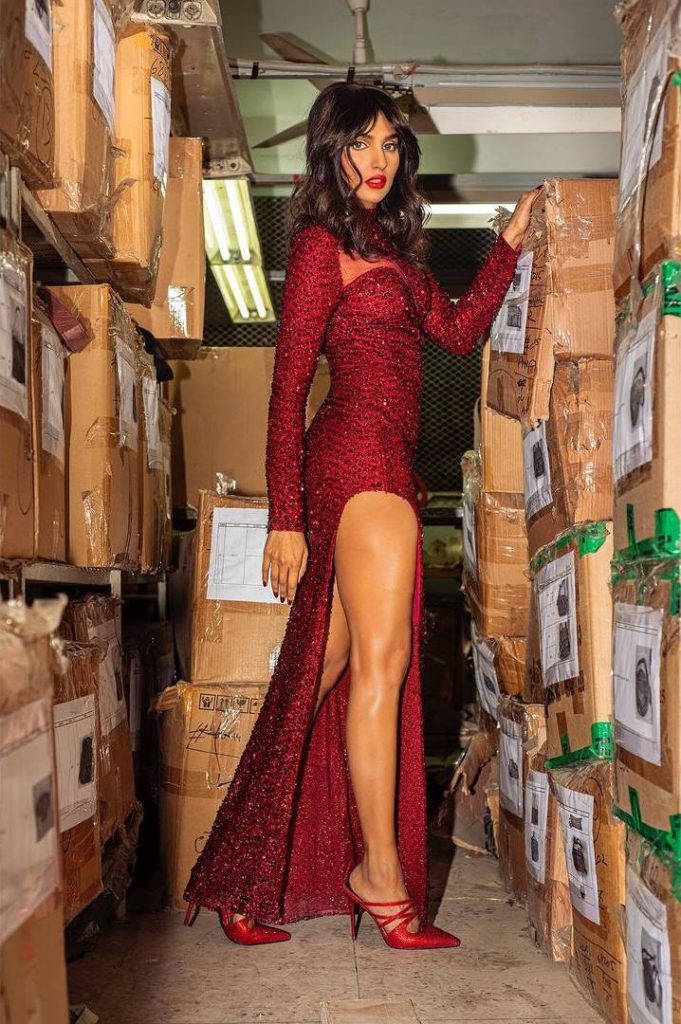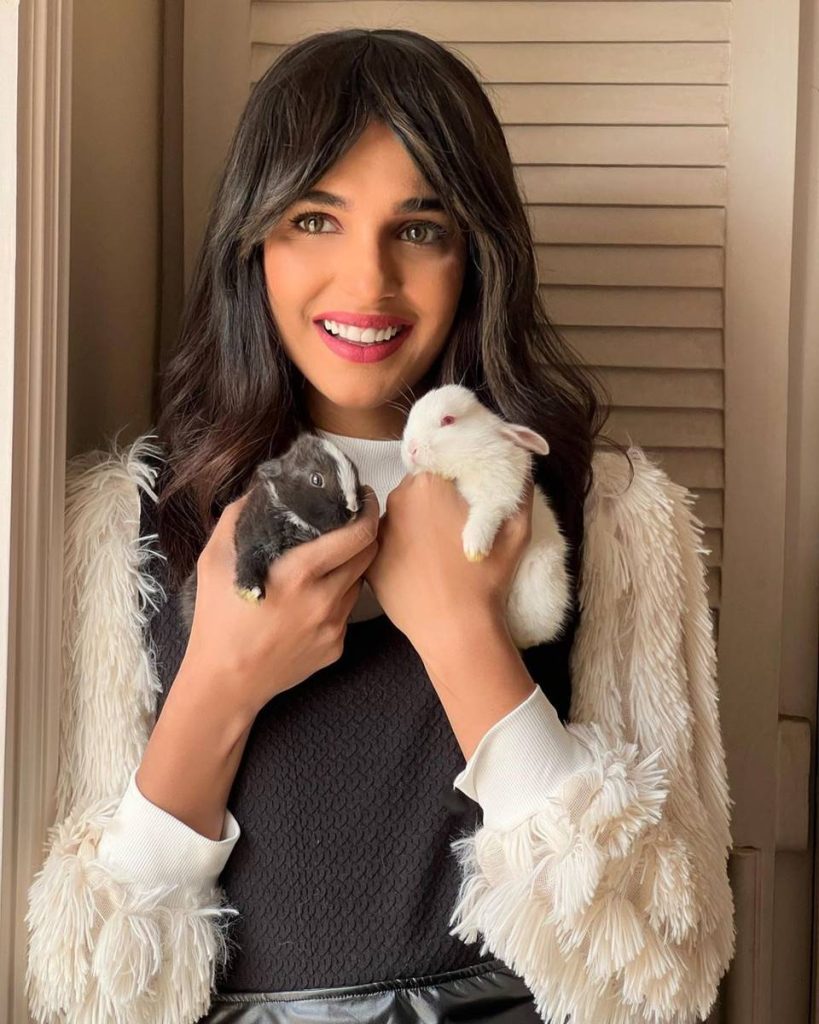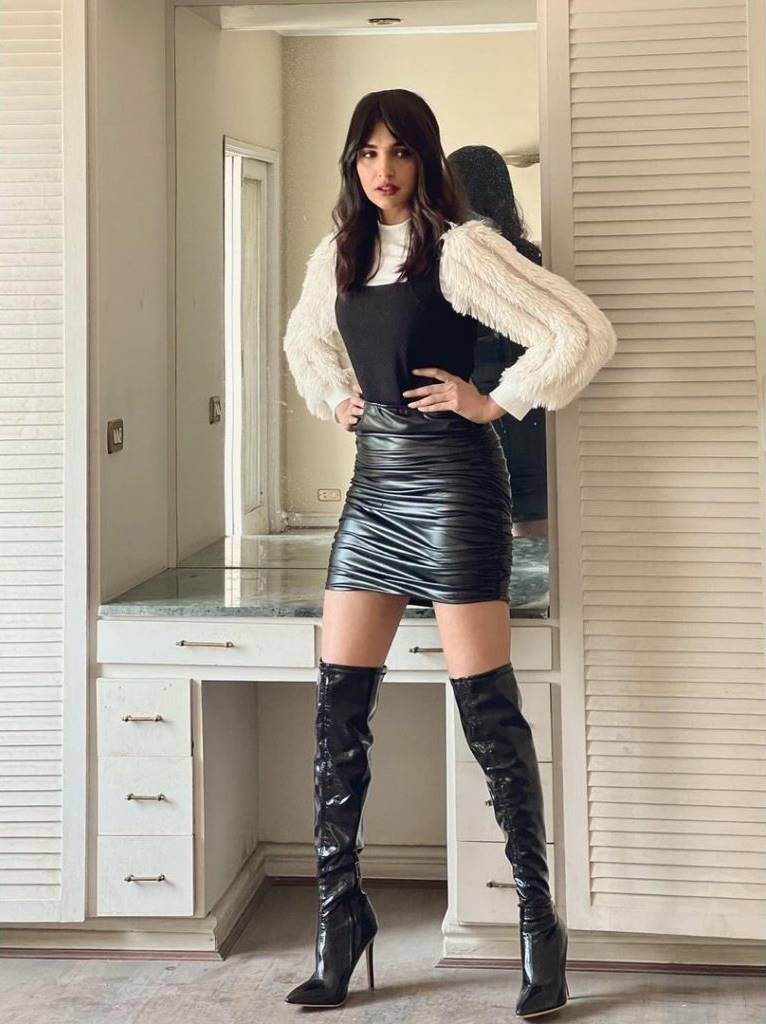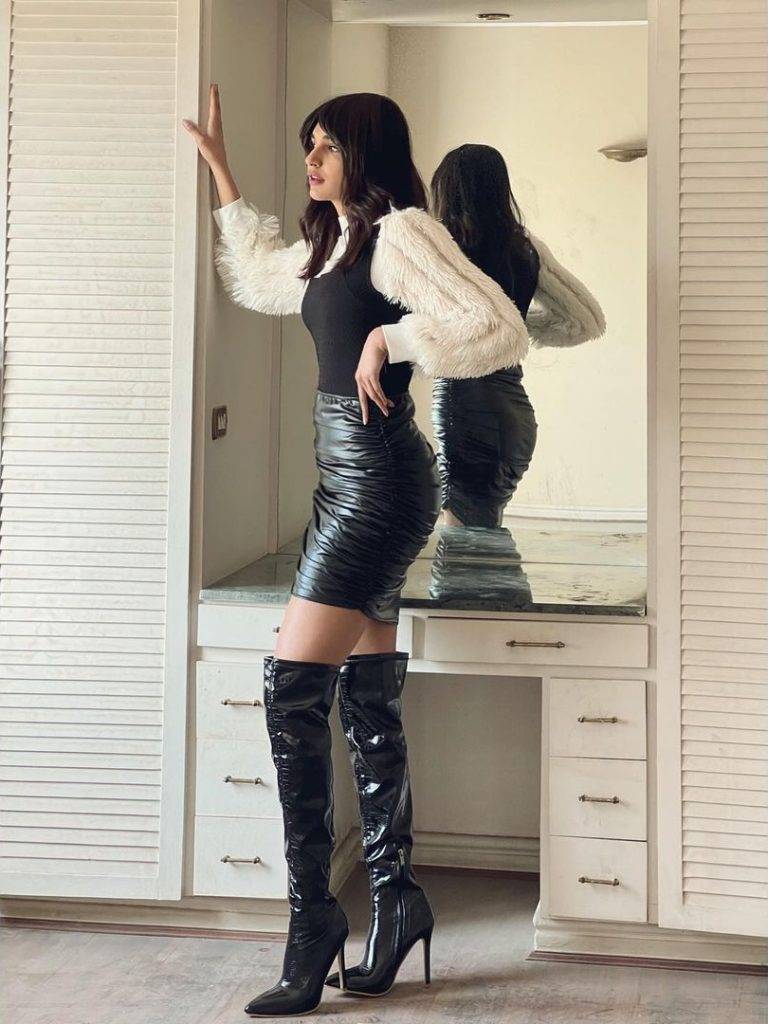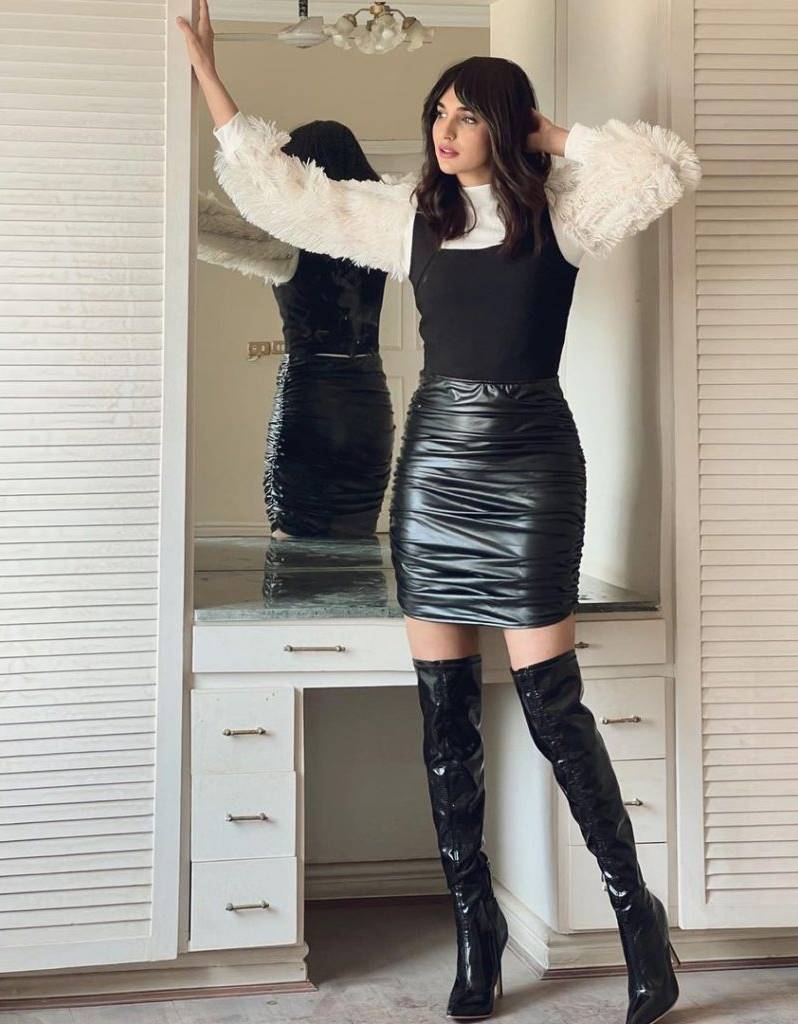 What do you think of these bold pictures of Amna Ilyas? Let us know in the comments below.
Read more: FIA Starts Money Laundering Probe Against Hareem Shah.