Hum TV's highly anticipated Ayeza Khan and Osman Khalid Butt starrer Chupke Chupke is just around the corner as the streamer drops second energetic and uproarious teaser of the forthcoming Rom-Com. Loaded with hilarious family disputes, bosom friendships and wholesome love sagas, the drama is all set to premiere in the month of Ramadan. However, the airing date is yet to be revealed.
About Chupke Chupke
Forthcoming lighthearted family drama Chupke Chupke has been directed by Danish Nawaz, and produced under the banner of Momina Duraid production, whereas the legendary Saima Akram Chaudhary, critically renowned for her megahit sitcom Suno Chanda, serves as the script writer.
Created exclusively for Ramadan broadcast, the long waited drama serial follows the story of one giant family, with their occasional hysterical bickers and banters, and the passionate yet twisted love stories of the grandchildren.
Cast
Chupke Chupke has a huge star studded cast on board, with the enthralling Ayeza Khan and the enigmatic heartthrob Osman Khalid Butt portraying the central love birds.
As assumed from the teasers, Ayeza Khan and Osman Khalid Butt are two cousins and neighbors, complete opposites in nature. Where Osman's ideal is a nerdy, studious, polite and decent lady, Ayeza Khan, is a whole reverse personality who hates to study, and is dumb, childish and mischievous. Yet the two falls for each other. However, never-ending disputes among the two families is the biggest obstacles ahead the duo's happily ever after.
Read More: Ayeza Khan reveals a bit about her character in Chupke Chupke
Other than the iconic Ayeza and Osman's pair, Chupke Chupke features a whole of bundle of new and existing showbiz stars, with Mira Sethi, Ali Safina, Aymen Saleem, Mani, Qavi Khan, Tarah Mahmood, Farhan Ally Agha, Sheheryar Zaidi, Salma Asim, Asma Abbas, Uzma Beg, Hira Soomro, and Ayesha Mirza in pivotal roles.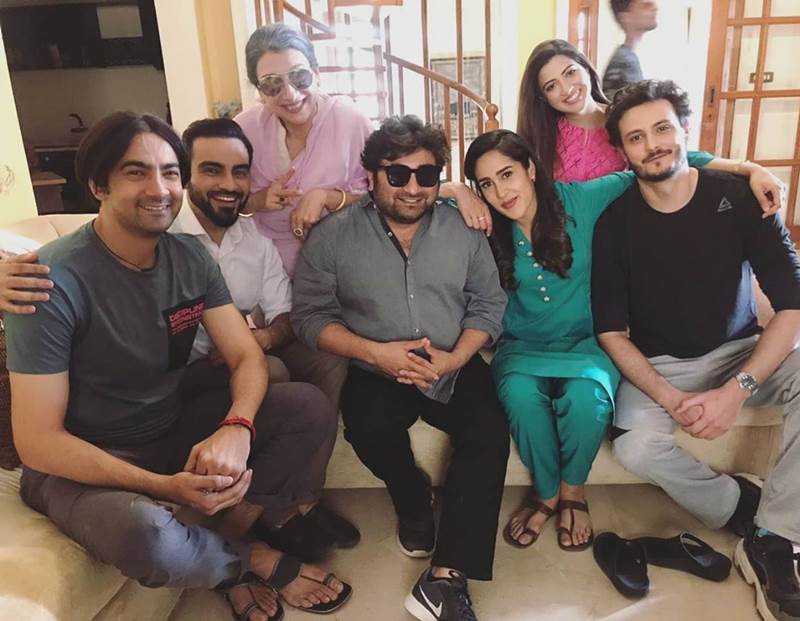 Moreover, family comedy Chupke Chupke also serves as the television debut of the renowned Arsalan Naseer of Comics by Arsalan (CBA.) Arsalan portrays the leading character of Ayman Saleem's love interest.
Giving out a bit about this upcoming romantic comedy, Arsalan Naseer revealed, "It is a tale of two families who are not only neighbors but are also related. The grandmothers of the two families have a never-ending beef but their grandchildren think otherwise. It is a love-hate relationship of one big family that is filled with occasional jealousy, friendship, romance, and lots of laughter."
Hence, Hum TV's approaching romcom, with its eye-catching timeline, fresh and exciting plots, and fan-favorite cast, already has the audience captivated in its bubble, and is therefore garnering wide praises and feedbacks. The drama is scheduled to hit the television screens this Ramadan, only on Hum TV.
Here's the second teaser for the Ayeza Khan and Osman Khalid Butt starrer dropped by Hum TV recently.
Read More: Saba Qamar calls off her wedding with Azeem Khan