Bakhtawar Bhutto Zardari tied the knot with fiance Mahmood Chaudhry and here are some pictures from the wedding ceremony which were shared by her brother and PPP Chairman Bilawal Bhutto Zardari.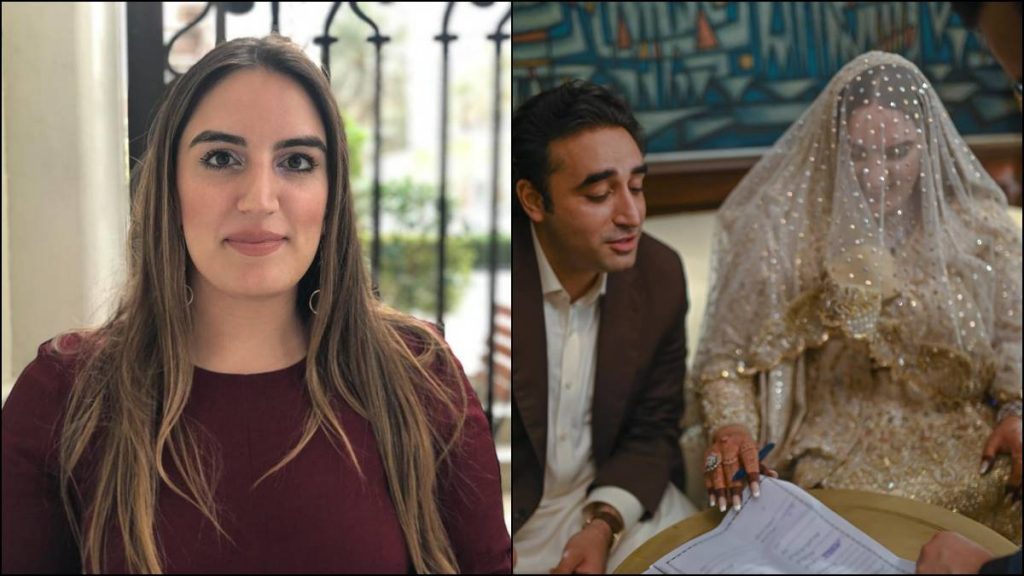 Several top-notch politicians, businessmen and military officials were invited to the wedding ceremony of Bakhtawar Bhutto, who is the daughter of former president Asif Ali Zardari and the late Benazir Bhutto.
Bakhtawar got engaged to United Arab Emirates (UAE) based businessman Mahmood Chaudhry on 27th November 2020 at the Bilawal House in Karachi and their wedding celebrations started from January 24 with a Mehfil-e-Milad.
Two days later, an elegant henna ceremony was also held at Bilawal House where she applied beautiful henna of Ajrak on design on her hands.
According to the details, Bakhtawar has been gifted a brand new house by her father, which has been constructed within the Bilawal House at Clifton in Karachi.
Bakhtawar Bhutto Wedding Pictures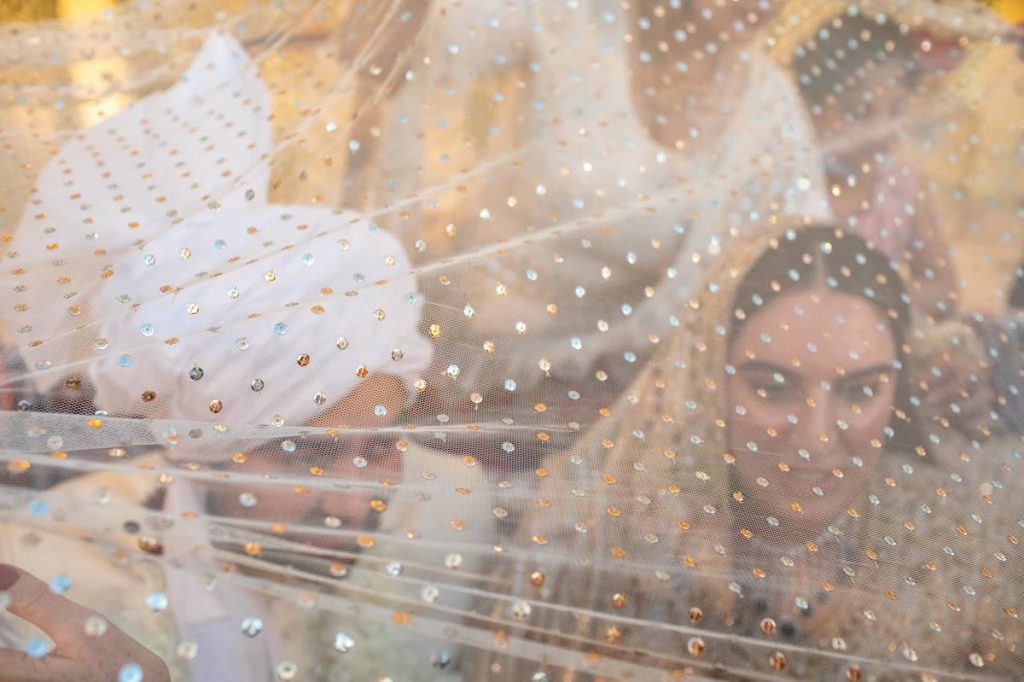 What do you think of these Bakhtawar Bhutto wedding pictures? Let us know in the comment section below.
Read more: Ayeza Khan and Danish Taimoor shares their views on marriage.
Follow INCPAK on Facebook / Twitter / Instagram  for update.