Coke Studio Season 13, which was earlier cancelled due to the novel pandemic, is finally resurfacing, fetching some latest classical and pop melodies to the musical galaxy. The news comes from the veteran music lord and founder of the show, Rohail Hayat, who will be returning to the producer chair this season.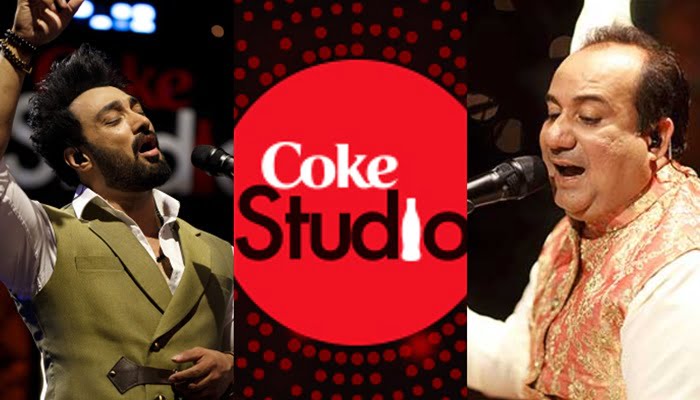 Coke studio is the oldest running annual television show of Pakistan, with its first season premiered in 2008. The leading musical screenplay brings out live studio-recorded song performances by both renowned and emerging artists. Singers are invited from different regions of the country, speaking contrasting languages and the franchise is therefore celebrated both nationally and abroad.
Coke Studio offers a myriad of musical influences, from traditional classical, folk, Sufi, qawwali, ghazal and bhangra music to contemporary hip hop, rock and pop music, hence a melody in every flavor.
About Coke Studio Season 13
Coke Studio season 13 that was due for 2020 but had to face an unexpected halt, in order to ensure the safety of all artists and crew members. As the show is totally based on team efforts, turning the studio lights on during a serious pandemic wasn't a great idea.
However, keeping the ongoing atmosphere in mind, the former Vital Signs member Rohail Hayat has finally decided to resurrect the studio, as he reveals the lineup of 15 artists joining in.
Here to mention, the new Coke Studio Season would be the shortest of all seasons, with only 12 songs being released over the span of a month and a half. Moreover, only original songs would be included, which means excluding the signature patriotic song renditions of the franchise.
Coke Studio Season 13 Artists:
Coke Studio Season 13 has taken Asad Ahmed back in the small house band, along with Mannu the bassist and the well-known drummer from Turkey. As far as the artists are concerned, the show will include the following faces:
Rahet Fateh Ali Khan
The legendary music icon Rahet Fateh Ali Khan is not a new name to the Coke Studio universe. Rahet has majorly contributed to the Qawaali and classical music genre, via the platform is previous seasons. Some of his critically acclaimed songs that surfaced from Coke Studio are Heera, Dam Masti, Rangreza and the highly celebrated Afreen Afreen to name a few.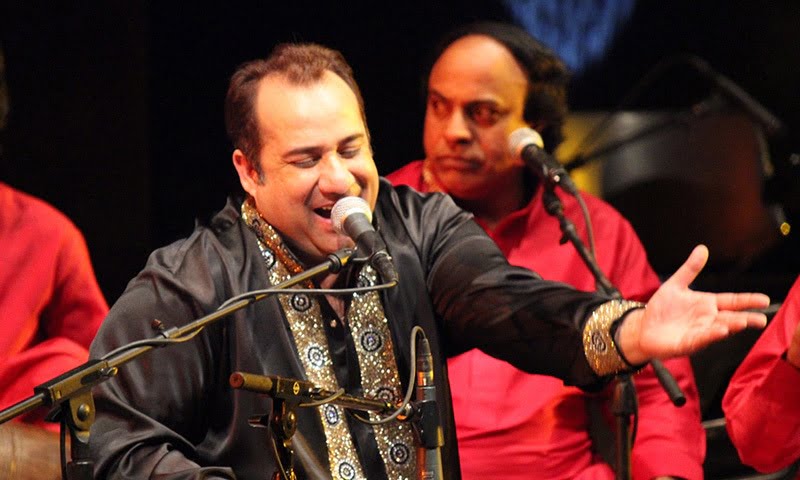 Hence, with Rahet Fateh Ali Khan on board for Coke Studio Season 13, the show is garnering much anticipation, as the music devotees wholeheartedly awaits his performance.
Sanam Marvi
After giving gems like Rabba Ho, Haira Hua and Pritam, another of Rohail's old guard, Sanam Marvi has been revealed to be the part of Coke Studio Season 13 lineup. And, with Sanam Marvi included, the forthcoming season ensures a typical Sufi and folk touch to the melodies.
Meesha Shafi
The massively celebrated diva Meesha Shafi is also returning to coke studio floor, that she has rocked previously with tracks like Sun Ve Balori, Dasht-e Tanhai and Chori Chori etc.
Umair Jaswal
Being one of the most promising artists of the franchise, the renowned singer Umair Jaswal is ready to captivate the audience in his euphonic bubble once again, with the new Coke Studio Season. However, whether Umair will perform solo or in collaboration this time, that's for us to find out.
Umair's megahit singles from Coke Studio includes Sami Meri Waar, Khayal, Dam Mast Qalandar, Sasu Mangay and last year's Chal Raha Hun Main.
Bohemia
As announced on his social media a few weeks back, Bohemia, the Punjabi rapper will be making his comeback to Coke Studio after eight years. Previously, Bohemia's Paisay Da Nasha and school di kitaab, earned massive rating and reviews from the platform.
Ali Noor
Ali Noor, the central vocalist and guitarist of Lahore-based band Noori, comes among the emerging artists lineup of new Coke Studio Season.
Aizaz
Mohammad Aizaz Sohail, the eastern classical singer and the repeating face of All Pakistan Music Conference is all set to put forward his vocal flairs in Coke Studio Season 13.
Mehdi Maloof
The internet sensation and singer of Do hi Rastay Hain, Mehdi Maloof is also part of the approaching season of coke studio, offering him a golden chance to skyrocket his music career.
Read More: Haseena Moin Receives Lifetime Achievement Award
Wajeeha Naqvi
The much adored face of coke studio 11, Wajeeha Naqvi is also making her comeback.
Zara Madni
The 'moray Naina' singer Zara Madni, who was launched by Rohait Hayat in season-6, will also be part of Coke Studio Season 13.
Saher Gul Khan
The highly celebrated female singer Seher Gul, who took internet by storm with her singles Bol Kaffara and Zara Sambhal Ke, is also on board for Season 13 lineup, leaving her fans full of beans.
Ali Pervaiz Mehdi
The emerging voice of Pakistan Ali Pevaiz, after giving multiple hits in 2020 is once again ready for a latest piece of music, this time via Coke studio platform.
Fariha Pervaiz
Fariha Pervaiz, the co-singer to Ali Pervaiz, is also on the team for Coke Studio Season 13, which hints a joint composition of two Pervaiz coming.
Shehroze Hussain
Coke studio approaching season is ready to introduce Shehroze Hussain, a young and dedicated vocalist, providing him a platform to nurture his vocals.
Read More: VELO Sound Station Drops First Episode on YouTube