The showbiz veteran Imran Abbas Naqvi, after being a topnotch in acting and hosting, has stepped into the directing line too, as he marks his directorial debut with the rendition of soulful naat Qaseeda Burda Shareef on Friday. Filmed in the breathtaking streets of Turkey, the recitation also serves as the launch of Imran Abbas's YouTube channel.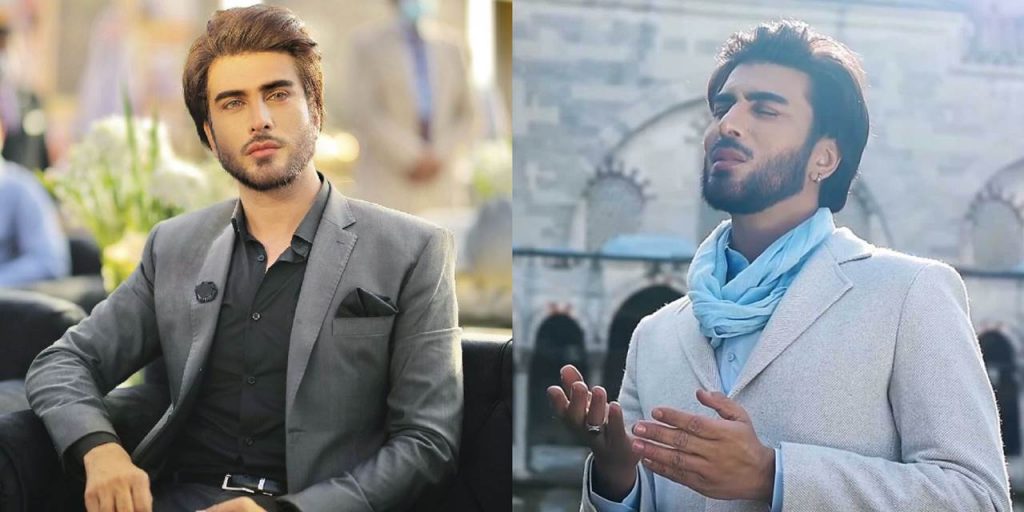 The critically acclaimed ode of praise for the prophet Muhammad (PBUH) was originally composed by the eminent Sufi mystic Imam al-Busiri of Egypt. And, since then, the mesmeric poem has been translated into numerous languages from all over the globe, including Hausa, Persian, Urdu, Turkish, Berber, Punjabi, English, French, German, Sindhi, Saraiki, Norwegian, and Chinese among others.
In Pakistan, Qaseeda Burda Shareef, owing to its hypnotic lyrics in tribute to the Prophet Muhammad (PBUH), is passionately cherished and valued. It is therefore the reason that the naat has been reprised several times by renowned artists, including the legendary late scholar Junaid Jamshed. And, every time, it has won massive accolades.
Read More: Khadim Hussain Rizvi documentary competing for OWM awards
Imran Abbas rendition of Qaseeda Burda Shareef
The highly celebrated heartthrob of entertainment industry, Imran Abbas Naqvi lies among the first-class actors of Pakistan and has contributed majorly towards Pakistani dramas and flicks.
However, this year, the actor finally decided to reveal his religious side to the world. And, in the process, he has beautifully uplifted the spirit of this holy month, by putting forward the latest rendition of majorly worshipped Qaseeda Burda Shareef. Blended with the spellbinding sceneries of Turkey, the Khuda aur Muhabbat actor's version of this masterpiece also serves as his directorial entrance, paired with the introduction of Imran's YouTube channel.
Taking it to his instagram handle, where he successfully houses almost 5 million followers, Imran Abbas Naqvi announced the big news. The koi chaand rakh actor captioned,
"My first directorial video with the launch of my YouTube channel. Qaseeda Burda Shareef Premieres now. Watch, like and subscribe. Looking forward to your more love and support. Link is given in Bio"
"What could be better than a rendition for our beloved Prophet (s.a.w.w) to start with ,that too in the month of Ramzan," – he added in another post.
Furthermore, the classical modernized style of Qaseeda Burda Shareef has been filmed in Turkey, where Imran Abbas Naqvi is hosting his first ever Ramadan transmission, titled Baraan-e-Rehmat. The director of photography is Metin Sevindik with line production by Vevolve Films and coordination by Bizpal Tourism Istanbul respectively.
Here is the video of Imran Abbas composed Qaseeda Burda Shareef.
Read More: Mustafa Jaan E Rehmat Darood O Salam By Atif Aslam [Video]
Follow INCPAK on Facebook / Twitter / Instagram for updates.