The Tehreek-e-Labbaik (TLP) chief Khadim Rivzi said on Wednessday that he would not let the film Zindagi Tamasha release under any circumstances according to post by Pakistan Today.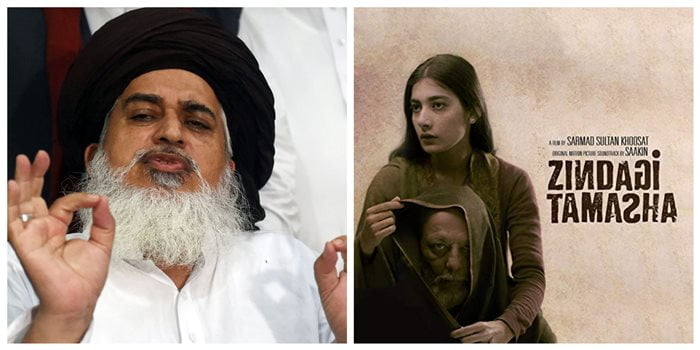 Zindagi Tamasha was scheduled for release in January but was delayed after religious parties like Tehreek-e-Labbaik (TLP) said that the move was humiliating the clerics and values of Islam.
Khadim Rizvi was addressing his party workers at Faisal Chowk on Kashmir Day where he said:
We will not let the film Zindagi Tamasha release and will do whatever it takes to make sure it does not see the light of day,
Read more: PISA 2020: Best TV Actress Nominations.
The Council of Islamic Ideology (CII) set up a four member committee on the 28 January to review the film and submit a report.
CII's Media Coordinator Rana Zahid said about the committee members:
All the members are competent and hold qualifications in Islam and social sciences. They belong to CII's research wing and were selected for this task after going through an interview process. We have shown them the CBFC letter and advised them on how to review the film, keeping religious sentiments in mind,
Further saying that the Supreme body of the Council will make a further decision based on the report that is submitted.
However, according to a CBFC member, the matter might take some time as he said:
It is beyond understanding why the review meeting was not held and it seems that this matter will not be settled in the coming days. More than two weeks have passed and nothing has been done in this regard. Two weeks was enough time to conduct the relevant proceedings. Even the provincial censor boards have not arranged their review meetings,
The federal government has requested CII to review the film and settle the dispute.
Read more: PSL 5 Anthem: Asim Azhar apologizes disappointing cricket fans.
Follow INCPAK on Facebook / Twitter / Instagram for updates.