The immensely popular singer turned fashion designer, Rihanna has landed herself in hot waters after using Islamic Hadith during her 'Fenty' Lingerie Fashion Show. During the second volume of the event that occurred a month earlier, a pop song stole the limelight, which has erupted crazy frenzy in Muslim world.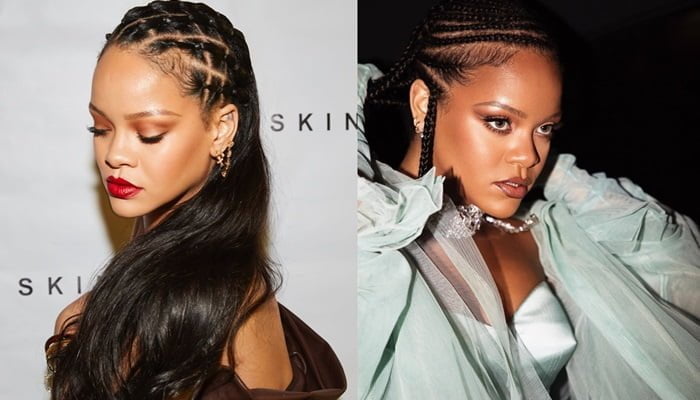 Rihanna's fashion and beauty brand 'Fenty' has been celebrated globally, for its pledge of quality and diversity in the past. However, the recent turn of events centering on the brand has burst forth misfortune for both, the trademark and its owner Rihanna.
Details
A soundtrack titled "Doom" was played during the second part of Rihanna's Savage x Fenty Fashion show, where the Lingerie models cat walked and danced to its beats. The recordings of the show streamed on late Friday, from the streaming platform Amazon Prime Video.
As Rihanna's Fashion show holds intense prestige, huge population switched to the broadcaster to revel in the glamour queen's acclaimed Fashion saga. Nevertheless, the occasion left the enormous Muslim followers completely dazzled and furious after Rihanna used an Islamic Hadith during the show.
The controversial melody 'Doom' that was created by London-based producer Coucou Chloe and was officially released in 2017, had included sacred Islamic quotations in its lyrics, referring to the end of times and Judgment day. This ignited wildfire among the Muslims throughout the world, as they were quick to call Rihanna out over blasphemy and violation of Islamic Hadith.
Furthermore, #CancelRihanna also started trending on social media giants, as the disheartened viewers expressed their misery over such a nuisance act, condemning their previously admired diva.
Hadith in Islam
Hadith are the sanctified written records of the sayings of the Prophet Muhammad [Peace Be Upon Him] and come secondary to only the Holy Quran in terms of textual authority. Hence, are considered extremely sacred by the Muslims. Therefore, jumbling Hadith with pop music, that too for a lingerie show is really obnoxious and intolerable.
Read More: Netflix Cuties receives massive criticism soon after its premiere
Rihanna apologizes to Muslim Community
After receiving crucial disapproval from the Muslim fans and followers, 'A girl like me' singer has finally stepped ahead and issued an apology for upsetting the Muslim community. Taking it to her Instagram profie, Rihanna posted, "I would like to thank the Muslim community for pointing out a huge oversight that was unintentionally offensive in our Savage x Fenty show. I would more importantly like to apologize to you for this honest, yet careless mistake." – stated the Barbadian singer.
Rihanna continued, ensuring that no such mistake will ever happen again.
"We understand that we have hurt many of our Muslim brothers and sisters, and I'm incredibly disheartened by this! I do not play with any kind of disrespect toward God or any religion and therefore the use of the song in our project was completely irresponsible! Moving forward we will make sure nothing like this ever happens again. Thank you for your forgiveness and understanding."
Following Rihanna, Coucou Chloe, the producer to the contentious song has also apologized to the Muslims, for violating their Islamic values.
"I want to deeply apologize for the offence caused by the vocal samples used in my song 'DOOM'. The song was created using samples from Baile Funk tracks I found online. At the time, I was not aware that these samples used text from an Islamic Hadith."
Also, the singer added that she takes responsibility for not doing research on what the words meant and is working on removing the from all streaming platforms.
Read More: Netflix announces 'Paranormal' release in early November