Pakistani veteran actress Sumbul Shahid, the sister to actors Bushra Ansari and Asma Abbad has passed away due to COVID-19.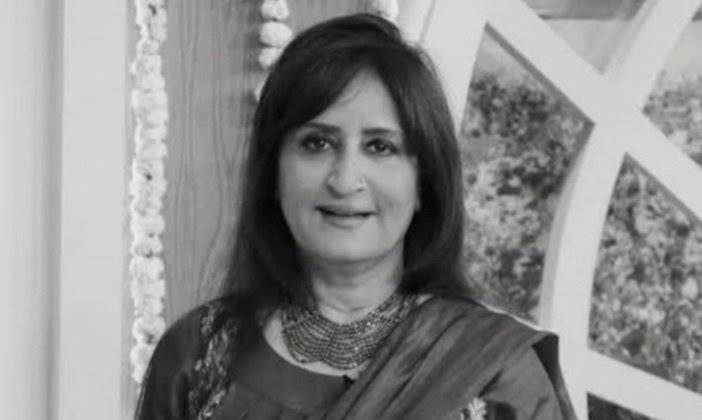 Sumbul Shahid was diagnosed with COVID-19 earlier in April and she had been on the ventilator for the past two weeks at a private hospital in Lahore.
The actress was last seen in drama serial Nand and the news was confirmed by sciptwriter Saji Gul on social media. "Sumbul Apa is no more," he wrote.
Twitter has been trending with #SumbulShahid with netizens expressing their grief over the news of her passing.
Sumbul Shahid sister of Bushra Ansari passed away due to Covid. May Allah rest her soul in peace.#sumbulshahid pic.twitter.com/dhRP2qUZjV

— Tetoo Patiya (@Pola_620) May 6, 2021
May Allah Pak Gv her Soul Rest in piece Ameen. 🤲💯😔#SumbulShahid #COVID19 pic.twitter.com/G1laMVnhpt

— Syeda Zehra Naqvi (@Zehra_Legend) May 6, 2021
#SumbulShahid passed away after suffering from Covid,The Frame of all sisters is now incomplete 💔 pic.twitter.com/TWMoUj40U7

— Syeda Trimzi (@TrimiziiiSyeda) May 6, 2021
Read more: Former IG Police Nasir Khan Durrani passes away.