Globally acclaimed Canadian music lord Abel Tesfaye, popularly known as 'The Weeknd' is finally geared up for a proper acting debut, as he signs up to star in and co-write the forthcoming cult drama series titled 'The idol' currently in works at HBO. Together with 'Euphoria' creator, the series is also being executive produce by 'The Weeknd.'
King of pop and hip hop 'the Weeknd' lies among few topnotch singing idols in the music universe. Among the world's best-selling musical artists with over 75 million records sold and on the list of most-streamed artists on Spotify, The Weeknd has won many accolades, including three Grammy Awards, five American Music Awards, nineteen Billboard Music Awards, two MTV Video Music Awards, fifteen Juno Awards, five SOCAN awards and one Brit Award. Other than that, he has been nominated for an Academy Award too.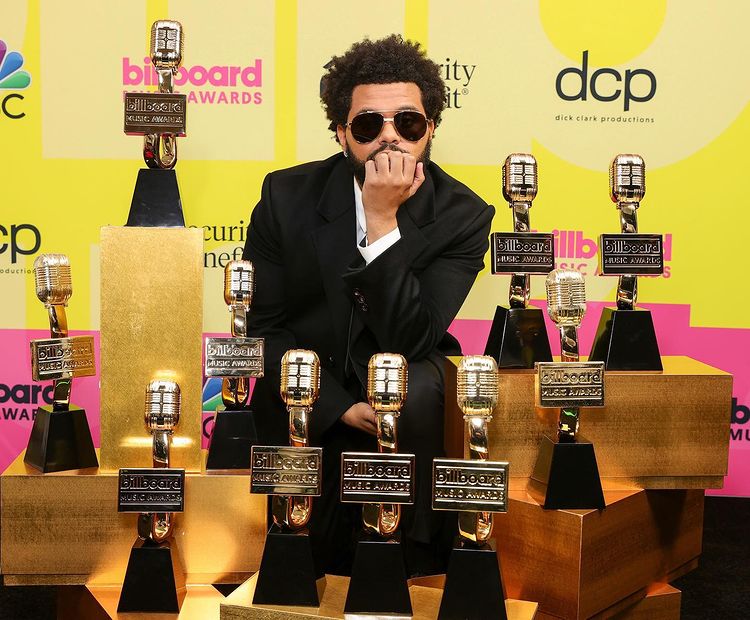 His musical credits include Save Your Tears, Call out my name, I feel it coming, Often, Die for you, Can't Feel my Face, Earned it, The Hills, Blinding lights, massively applauded chartbuster album 'Beauty behind the madness' and recently dropped After Hours to name a few.
However, after winning worldwide acknowledgment on account of his heart-touching vocals the 'Heartless' singer is now set to try his hand at acting and script writing. And, for the purpose, Abel Tesfaye aka The Weeknd has given thumbs up to an impending HBO series 'The idol.'
As per sources, other than embracing the titular role in the cult drama series, The Weeknd also serves as co-writer in the upcoming thriller, alongside the Succession and Preacher's famed Mary Laws.
Titled 'The idol' the series will follow a female pop singer who starts a romance with an enigmatic L.A. club owner, who is the leader of a secret cult. However, that is the only chunk of storyline disclosed yet.
Read More: Dwayne Johnson to star in Amazon Studios' 'Red One'
Also, this would not be the first time The Weeknd has written for television. He wrote and starred in an episode of the cult hit animated series "American Dad" on TBS in 2020. He also played himself in the critically-acclaimed film "Uncut Gems" opposite Adam Sandler.
Furthermore, besides acting and script writing, 'The Weeknd' is also exec. Producing the series alongside Reza Fahim and Sam Levinson, with all three credited as creators of the show.
Additionally, Joseph Epstein of Health and Wellness will also write and executive produce in addition to serving as show-runner. Mary Laws will co-executive produce. Meanwhile Levinson will executive produce via Little Lamb along with Ashley Levinson and Kevin Turen. Aaron L Gilbert executive produces via Bron Studios. Wassim "SAL" Slaiby and La Mar C. Taylor will co-executive produce.
The series will be released on streaming giant HBO, though the official date is yet to be unveiled.
Read More: Ed Sheeran to collaborate with BTS for their new single
Follow INCPAK on Facebook / Twitter / Instagram for updates.