To satisfy the little child in you and its cartoon cravings, here are the top 10 best animated series on Netflix presently, which are loaded with sub-genres and all fields of your taste. Hence, be it action, adventure, fantasy, mystery, thrill or even adult comedy, Netflix has it all.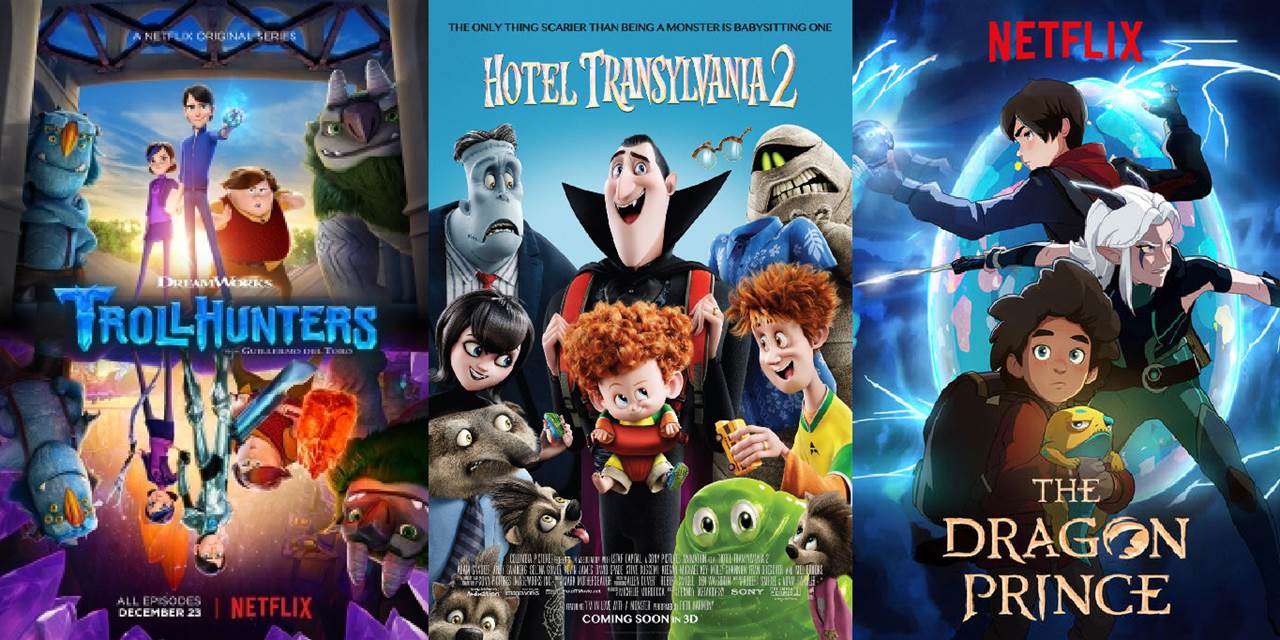 Animated series and cartoons are the part of childhood that every individual carries with them, throughout the lifetime. Hence, whatever the age, the room for animation is never occupied. In fact, a huge population of series bingers prefers the cartoon genre over others. Hence, to live up to your cartoon passions, streaming giant Netflix offers a whole universe of best of all time animated series, which ensures you remain bounded to the platform forever.
Here are the top 10 best animated series on Netflix currently.
1. Trollhunters: The Tales of Arcadia
One of the majorly acclaimed animated series on Netflix, Trollhunters: The tale of Arcadia came out in 2016, and had the audience captivated in its animated adventure bubble throughout its run. Comprised of three thrill and humor packed seasons, Trollhunters: The tales of Arcadia follows the story of James "Jim" Lake Jr., a teenage boy who finds a mysterious amulet and stumbles across a secret realm inhabited by trolls and other magical creatures. Soon afterward, he and his friends are charged with protecting the world from the dangerous monsters that lurk in the shadows of their small suburban town.
Moreover, since its release, Trollhunters has been majorly applauded as an ambitious and boundary-pushing animated series, and has bagged tons of awards and accolades during its three years course. The series was also nominated for nine Daytime Emmy Awards in 2017, winning more than any other animated or live-action television program that year. Other Trollhunters grabbed titles include several BAFTA awards, Annie Awards, Kidscreen Awards, Golden Reel Awards and a Saturn Award.
Hence, if you're in the hunt for a fresh and thrilling animated series on Netflix, Trollhunters: The tale of Arcadia is one of the best choices to binge on.
 2. Avatar: The Last Airbender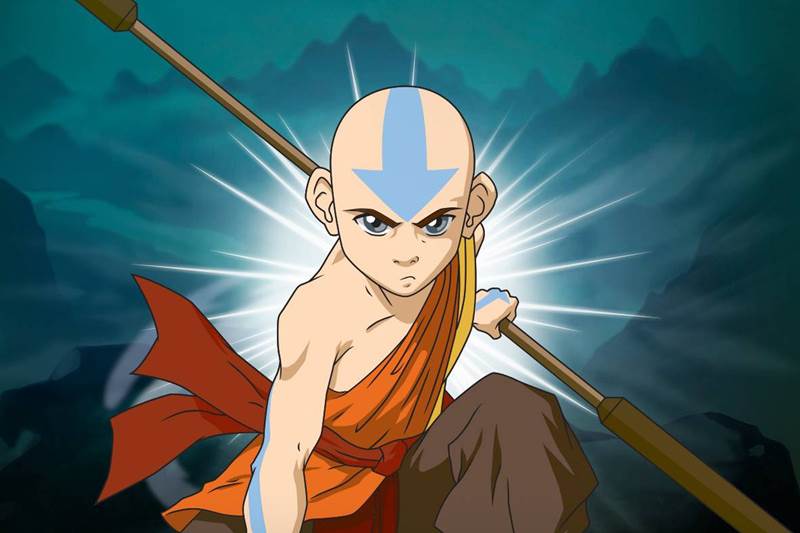 Another of the widely celebrated animated series on Netflix currently is Nickelodeon produced 'Avatar: The Last Airbender,; that aired from 2005-2008 and earned high praises by critics and audiences, who lauded its portrayal of characters, cultural references, art direction, soundtrack, humor, and themes. And, subsequent to winning multiple awards, the series today is referred as one of the greatest animated series of all times.
American animated Avatar: The Last Airbender is set in an Asiatic-like world in which some people can manipulate one of the four elements, water, earth, fire, or air, owing to the telekinetic variants of the Chinese martial arts known as "bending". The only individual who can bend all four elements, the "Avatar", is responsible for maintaining harmony between the world's four nations, and serves as the bridge between the spirit world and the physical world.
Furthermore, the series is centered on the journey of 12-year-old Aang, the current Avatar and last survivor of his nation, the Air Nomads, along with his friends Katara, Sokka, and later Toph, as they strive to end the Fire Nation's war against the other nations of the world.
3. The Dragon Prince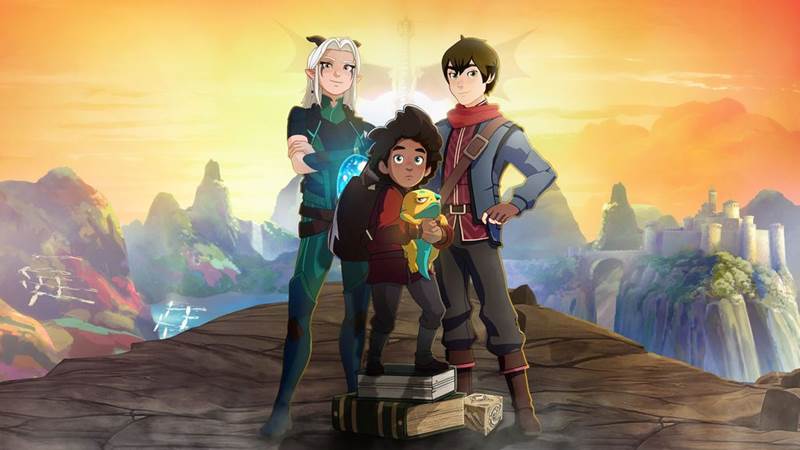 Canadian-American fantasy animated series created for Netflix The Dragon Prince first premiered in 2018, and on account of its running success, has been renewed for a fourth season recently.
One of the best Netflix original computer-animated series, The dragon prince is set in In the magical land of Xadia, magic comes from six primal sources: the sun, moon, stars, sky, earth and ocean. When human mages create a seventh kind of magic — dark magic — they start capturing and harvesting the unique magical creatures they need as ingredients, which sparks a war between Xadia and the Human Kingdoms. Three kids from opposite sides of the conflict — two princes and an elven assassin sent to kill them — discover a secret that could change everything and decide to join forces and go on an epic journey. That trek could be their only hope of ending the war and restoring peace to both worlds.
4. Love, Death and Robots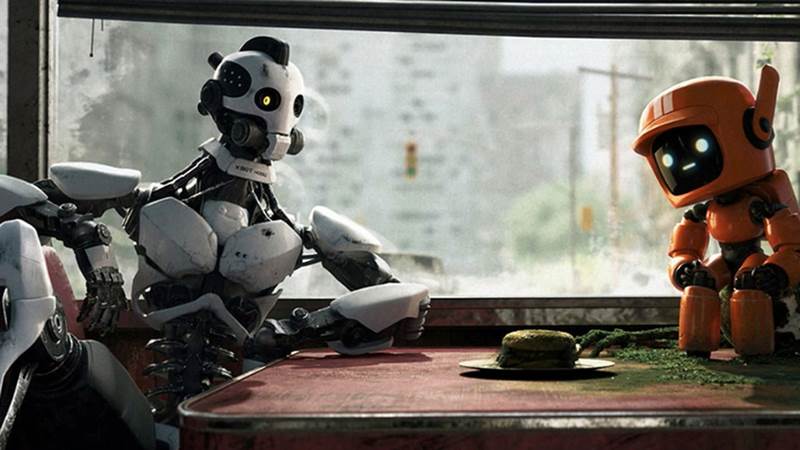 One of the freshest Netflix original animated series, Love Death and Robots is an American adult anthology, comprised of stand-alone episodes, all less than 17 minutes long.
The series is a collection of animated short stories of various genres, including science fiction, fantasy, horror and comedy. World-class animation creators bring captivating stories to life in the form of a unique and visceral viewing experience. Love, Death and Robots includes tales that explore alternate histories, life for robots in a post-apocalyptic city, a plot for world domination by super-intelligent yogurt and much more, that keeps your glued to your screens.
5. The Hollow
Jam-packed with adventure and mysteries, the Canadian-American animated series of Netflix, The Hollow unfolds with three teenage strangers, who wake up in dangerous realm filled with magic portals, strange puzzles, and nasty beasts and has no information. However, each of them has their own set of controls and powers, and they have to have faith in each other to find a way out and reach home safely.
The Hollow is a family drama, and ensures fascinating plots and turns of events with each episode, and therefore lies among the best animated series on Netflix.
Read More: Top 10 Best Sci-Fi Movies Of All Time
6. BoJack Horseman
American adult animated tragicomedy series does not fit in everyone's choice of animations. However, if you cherish witty but dark humor, BoJack Horse scratches that itch.
A humanoid horse and the star of a 90's sitcom, BoJack Horseman lost in a sea of self-loathing and booze decides it's time for a comeback. Hence, now 18 years later, BoJack wants to reclaim his dignity and high-status. And, with the aid of a human subordinate and a feline ex-girlfriend who is his agent, he sets out to make it happen. But, as years have passed, Hollywood is vastly different from the previous era, and getting used to stuff latest technologies is a significant matter at hand.
Although, BoJAck Horseman gained wide praises from huge population of viewers, the Netflix animated series follows strong adult elements like sex, drug and alcohol, and therefore isn't for children.
7. Boss Baby: Back in Business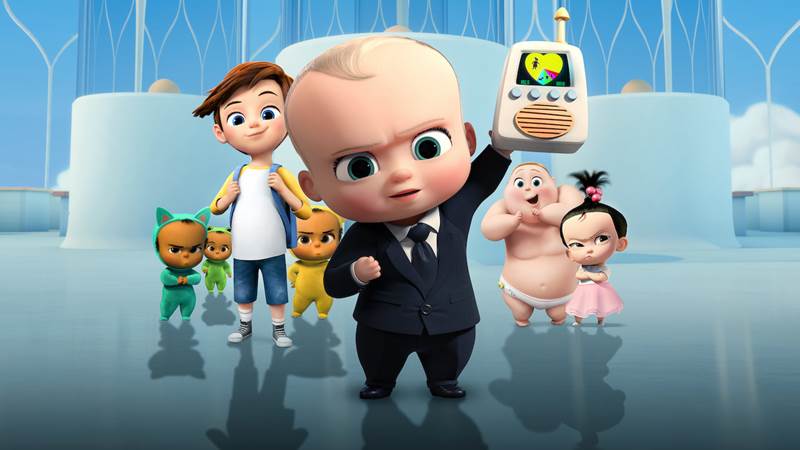 Critically acclaimed Netflix original animated series 'Boss Baby: Back is business' has its fan-following extended all over the globe, owing to the adoption of hilarious plots, captivating storyline and exceptional twists and events.
With a little help from his brother and accomplice, Tim, Boss Baby tries to balance family life with his job at Baby Corp. headquarters in this marvelous Netflix original.
8. She-Ra: The Princesses of Power
2018's megahit Netflix animated series She-Ra the princess garnered massive approbations with its adventurous fantasy.
Set on the planet Etheria, the series follows the stories of Adora and Catra, orphans who were raised to be soldiers in the Horde. They are part of an evil army led by Hordak, a tyrannical despot who dreams of conquering the planet. One day, after getting lost in the woods, Adora finds a magic sword that transforms her into the legendary Princess of Power, She-Ra. Realizing the Horde is actually evil and has been inflicting suffering on Etheria and its inhabitants, Adora decides to join the Rebellion in the fight against the Horde. She helps rebuild the Princess Alliance; a league of kingdoms ruled by other magical girls that once all opposed Hordak. However, Adora's newfound allegiance to the Rebellion pits her against Catra, her former best friend, whose feelings of betrayal and abandonment twists her personal ambitions and leads her to become Adora's mortal enemy. Much of the show centers on their conflict.
9. The Last Kids on Earth
Children's animation television series The Last Kids on Earth turned out to be another hit animated series on Netflix platform and captivated the children population precisely. When zombies and monsters invade his hometown, scrappy 13-year-old Jack Sullivan teams up with his friends to survive the apocalypse and save the world in this action-packed series.
10. Hotel Transylvania
When Dracula is called away on "official vampire business," it is a chance for his teenage daughter, Mavis, to show her father what she can do. Assisted by her friends Hank N Stein, Pedro and Wendy Blob, she puts into motion her ideas about how to run Hotel Transylvania. It's not all fun and games, though, when Aunt Lydia, Dracula's older and much meaner sister, enters the picture. She pushes for more order and tradition at the hotel, curtailing Mavis' plans to let loose with her friends. The animated series is based on 2012 feature film "Hotel Transylvania."
Read More: Top 8 animated movies coming out in 2021