Pakistani actress Uzma Khan has responded to the controversial video leak on social media involving the actress and her sister Huma Khan where both of them are being alleged of having an extra marital relation with a man named Usman.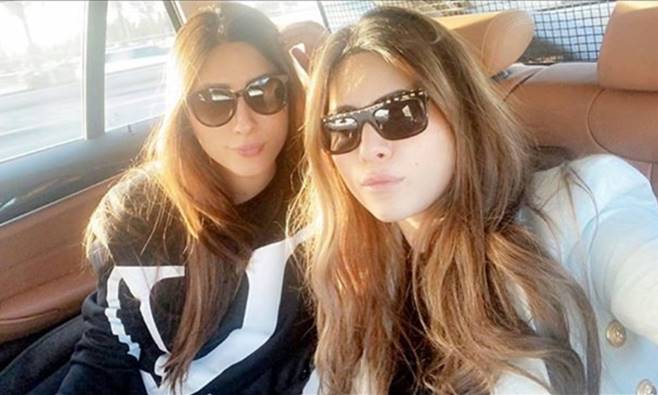 A video has been circulating on social media where a woman can be heard interrogating the Jawani Phir Nahi Ani actress along with her sister for having an affair with her husband by the name of Usman.
UPDATE: Uzma Khan press conference – Everything we know so far.
According to social media and now the official statement by Uzma Khan, there were more than one women in who barged into their house and two of them were daughters of Malik Riaz.
To view the original story: Video leak of Uzma Khan on social media spark controversy.
The statement by actress Uzma Khan on her official Instagram story states:
I have been shamed, blackmailed, harassed, been threatened to kill in the past 3 days. I feel I have nothing to lose now and I have decided to fight the strongest people of Pakistan. For me it is either I get justice of I will be killed but there is no turning back now, I will fight against daughters (Amber Malik and Pashmina Malik) of Malik Riaz who stormed into my house around midnight with 12 gunmen.
Uzma Khan further asked for the police to carry out an investigation including the sister's Medical Examination stating:
I Request police to register my FIR and conduct my and my sisters Medical examination before our wounds starts to heal. I hope I am as much Pakistani as Malik Riaz.

O' Allah save me from the wrath of these people! Ameen.

Uzma Khan.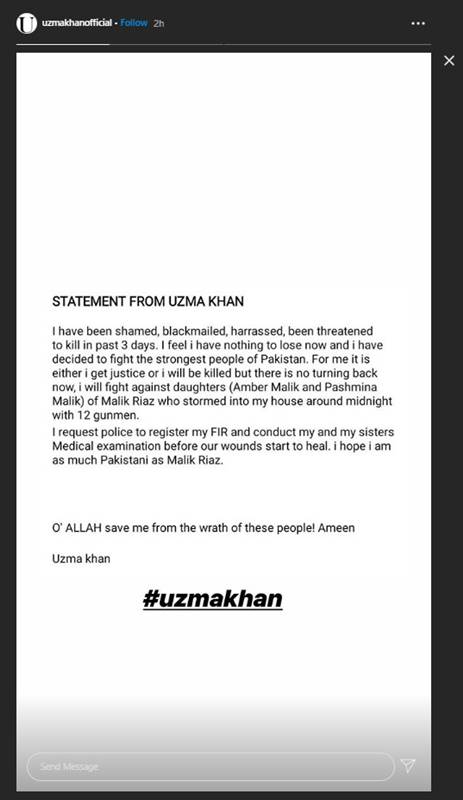 Even Journalist and TV Anchor Jasmeen Manzoor shared a video in support of two sisters and her sister lashing out against Malik Riaz and demanding justice for the Khan sisters.
This is the copy of the police report filed by Uzma as shared on her Instagram story.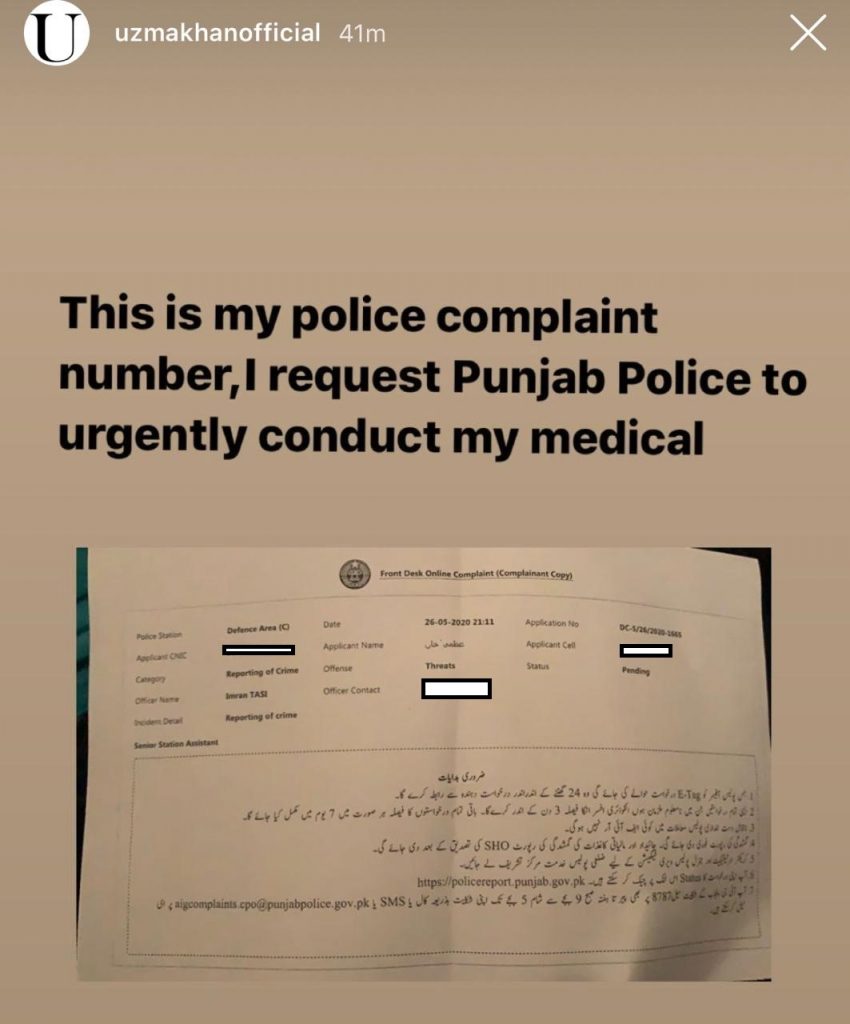 Now another video has come out with Usman's wife sharing her side of the story. According to the internet, Amina Usman is the grand-daughter of Malik Riaz.
According to Punjab Police Official Twitter, investigation has been started into the matter.
Everyone on Twitter is posting their own opinion on the matter with some siding with the actress Uzma Khan saying that how she was humiliated and beaten up was wrong while some are against both sides. However, hardly anyone can be seen siding with Malik Riaz.
This topic has been trending on Twitter with the hashtag #UzmaKhan, #Usman and #MalikRiaz.
Read more: Alizeh Shah, Nida Yasir & morning show crew test positive for COVID-19.