Enough about the disappointment and frustration Pakistani cricket team is inflicting into our soul. There needs to be introduced something more refreshing and fun. It is times like these when Pakistan most celebrated and most adventure soft drink Mountain Dew comes up with a yet another fantastic competition termed as 'Copter Hunting'.
Who knew copter hunting would have been a sport in Pakistan some day. Thanks to Mountain Dew for introducing such an adventurous sport through their social media page on Facebook which later reached various cities through billboard advertisement. займ онлайн на карту срочно
Commonly termed as the most epic sport in Pakistan Dew's Copter hunting posters on Facebook show adventurer folks on bikes on their way to hunt copter. The sport immediately became the talk of town after its launch on Facebook through a video promo. Brand also launched various competitions for the public to win various exciting prizes and to be a part a game that is scheduled for near in future.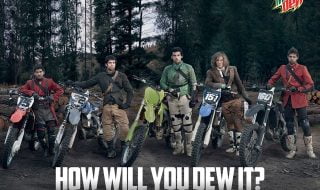 Posted by Mountain Dew PK on Sunday, March 20, 2016
Mountain Dew never fails to surprise my utmost zest. I am definitely in for copter hunting, are you?