Fly Jinnah, Pakistan's new low-cost carrier (LCC), today announced an increase in flight frequency between Karachi & Islamabad effective from June 1, 2023. The airline will now operate three daily flights per week, providing travelers with greater convenience and flexibility.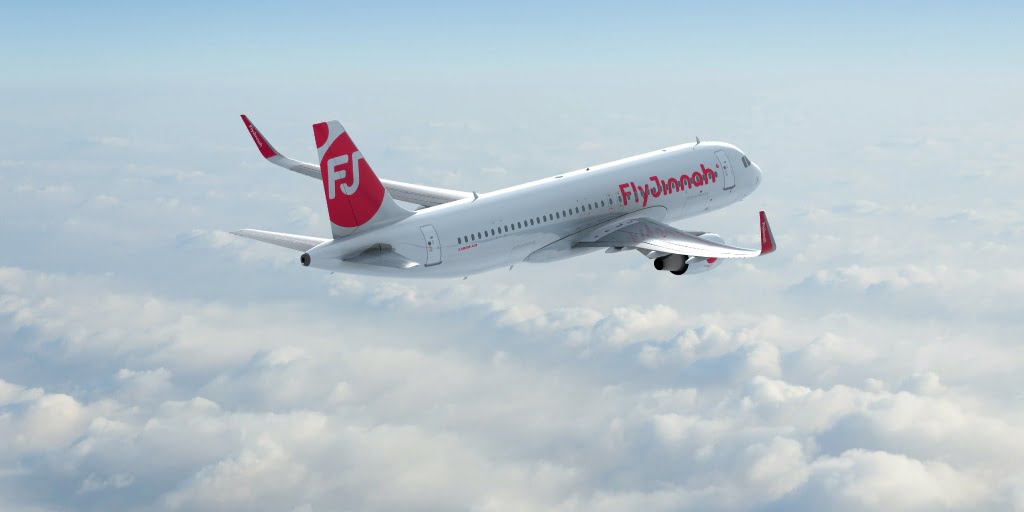 Now schedule of 3rd flight to Islamabad, effective June 1, 2023 (all times local):
| | | | | | | |
| --- | --- | --- | --- | --- | --- | --- |
| Flight | Departure | Time | Arrival | Time | Aircraft | Frequency |
| 9P 672 | Karachi | 13:00 | Islamabad | 15:00 | Airbus 320 | Daily |
| 9P 673 | Islamabad | 15:40 | Karachi | 17:40 | Airbus 320 | Daily |
As the summer season approaches, the demand for affordable and reliable air travel options between the two major cities continues to grow. Fly Jinnah aims to enhance connectivity and meet the needs of both business and leisure travelers, ensuring a seamless travel experience.
Fly Jinnah remains committed to providing reliable and comfortable travel at competitive prices while prioritizing passenger experience by offering quality service, efficient operations, and more connectivity. At present, Fly Jinnah connects five major cities of Pakistan including Karachi, Lahore, Islamabad, Peshawar, and Quetta.
The carrier currently operates a fleet of three modern Airbus A320 aircraft. Adding extra comfort to our passengers, providing the most generous seat-pitch of any economy cabin. The aircraft is also equipped with "SkyTime", a free in-flight streaming service that allows passengers to stream a wide selection of entertainment directly to their devices. On top of that, passengers can enjoy a wide varieties of delicacies between snacks, sandwiches and meals from the on-board "SkyCafe" menu at affordable prices.
Customers can now book their flights by visiting Fly Jinnah's website (www.flyjinnah.com), by calling the call centre (021-3565096) or through travel agencies.
Read More: Fly Jinnah Air Fares – Pakistan's Most Economical Airline
Follow INCPAK on Facebook / Twitter / Instagram for updates.