Here's the complete guide for the travelers those who are bringing Mobile devices in Pakistan, explained by DIRBS (Pakistan Telecommunication Authority) 
The travelers, who are using PTA approved ( DIRBS system) do not need to register their devices on arrival at the airport.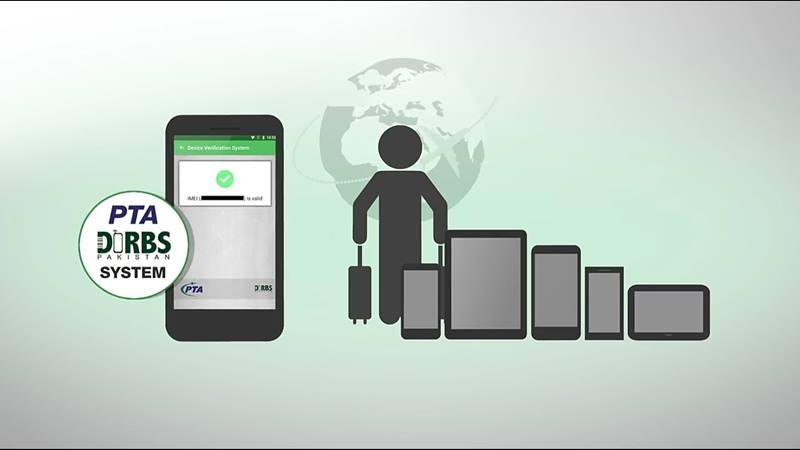 International Travellers Registration Process info by DIRBS.

Public Service awareness message for international passengers mobile devices carrying mobile devices with SIM, IMEI functionality, Government of Pakistan law allows up to 5 mobile devices per year.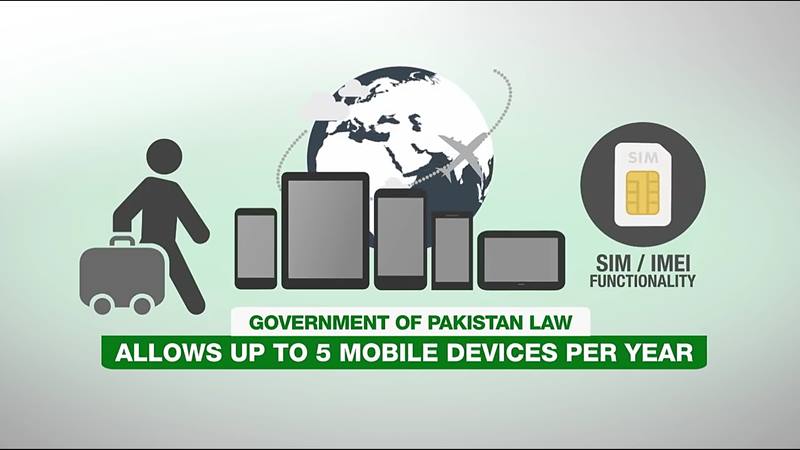 All International passengers planning to use their mobile devices wit h international SIMs as a roamer within Pakistan are exempted from IMEI registration process and they can use mobile devices for the duration of the stay in Pakistan.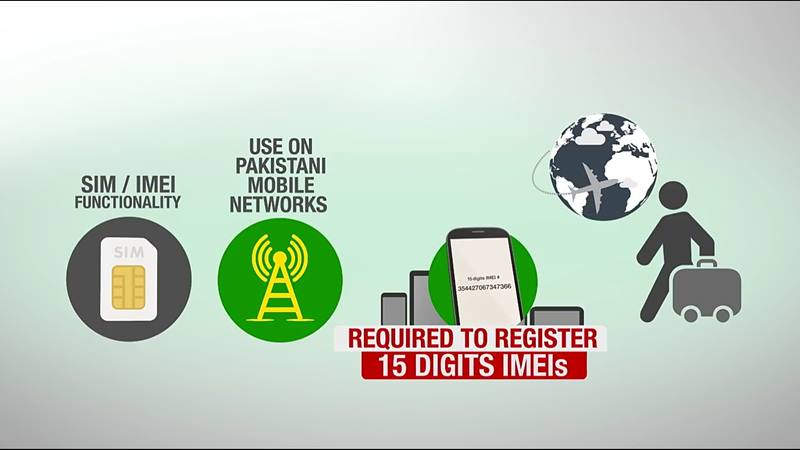 For all International travelers planning to carry or bring mobile devices with SIM, IMEI functionality and use on Pakistani mobile networks will be required to register each 15 digit IMEI of the devices, custom counters or kiosk for ease of registration are established at all International arrival lounges of Airports. Any passenger carrying mobile devices which already registered by PTA, DIRBS system are exempted for the registration process.

Following is the procedure for registration of your mobile device being brought into Pakistan for the first time, obtain the IMEI of the device using following methods before traveling and note it down for registration with the customs authority.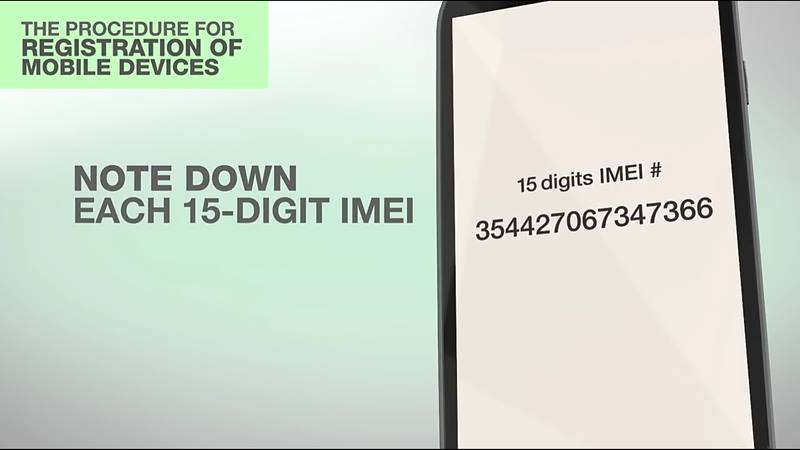 1. Dial *#06# from the dial pad of your device and note down the 15 digit IMEI number or both 15 digit IMEI numbers in case of dual sim devices.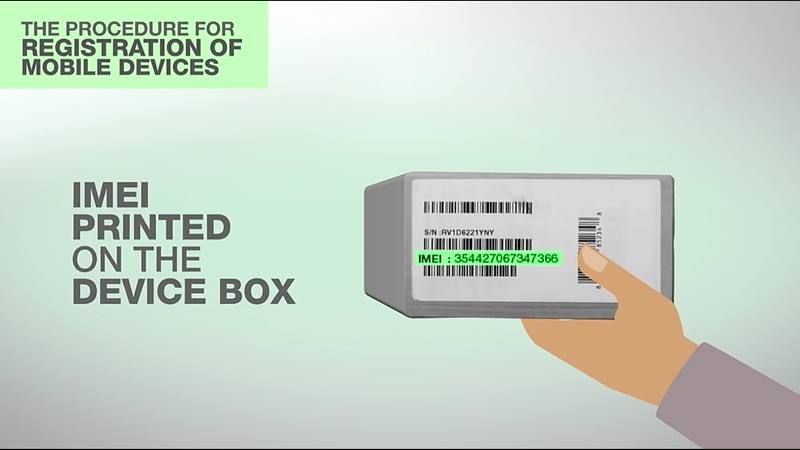 2. IMEI is printed on the device box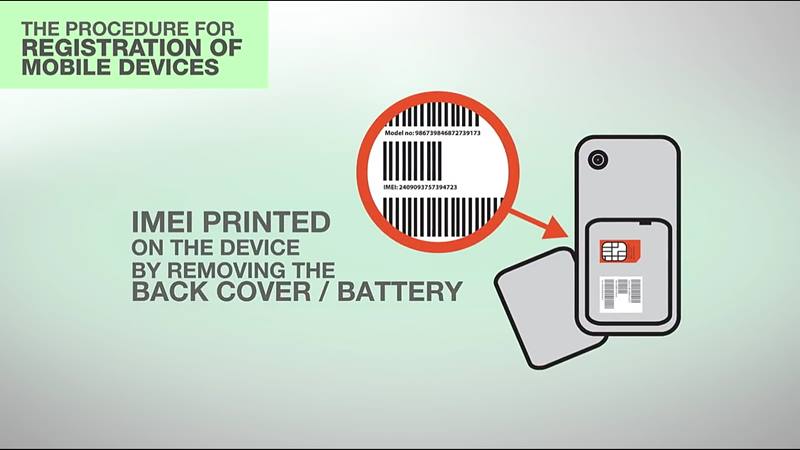 3. IMEI is printed on the device for removing the back cover and battery.
For availing registration at arrival airport using custom kiosk, present the following to the Customs officer at the time of arrival for registration of IMEI number or numbers in case of multisim of your mobile device after fulfillment of all applicable cordial formalities.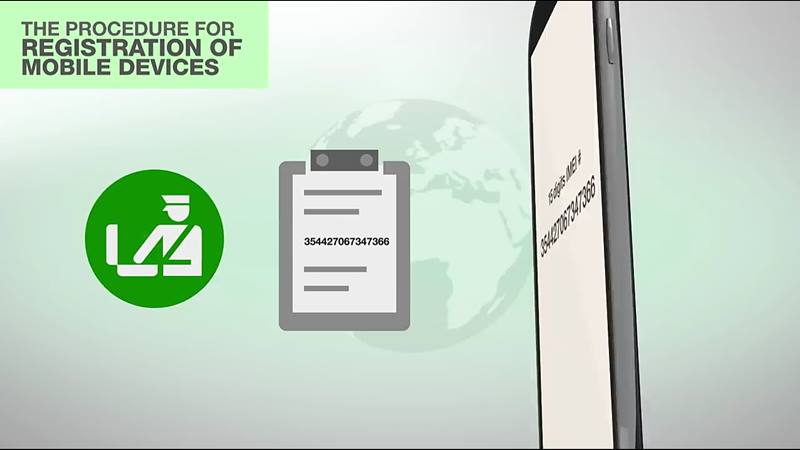 (1) IMEI number or numbers in case of multi sim
(2) Model and make of your mobile device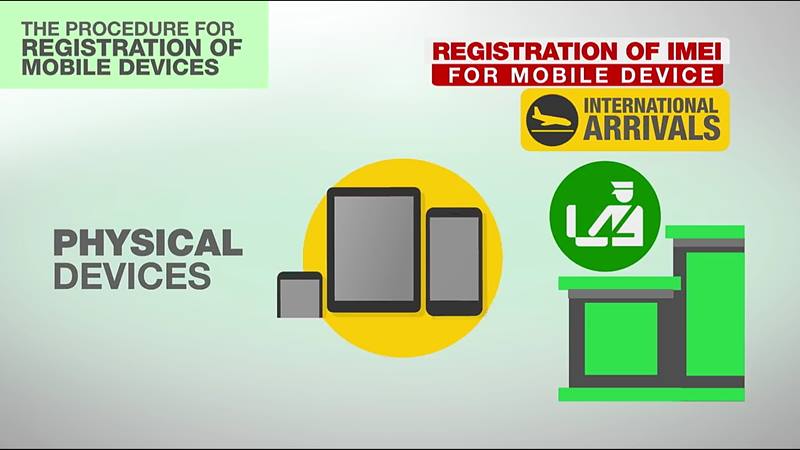 (3) Physical devices and the CNIC, NICOP or Passport whichever is applicable.
All the non registered mobile phones will be blocked after 30 days.
Also Read: PTA to block Non Custom Paid Mobile Phones

For more details available on www.dibris.pata.gov.pk
HOW TO REGISTER MOBILE PHONE VIDEO
Also Read: PTA Phone Verification [complete guide]