Sindh Government's Pink People's Bus Service has been made fully operational and it is providing cheap and reliable transport to women on three different routes with more expected to be added to the service soon.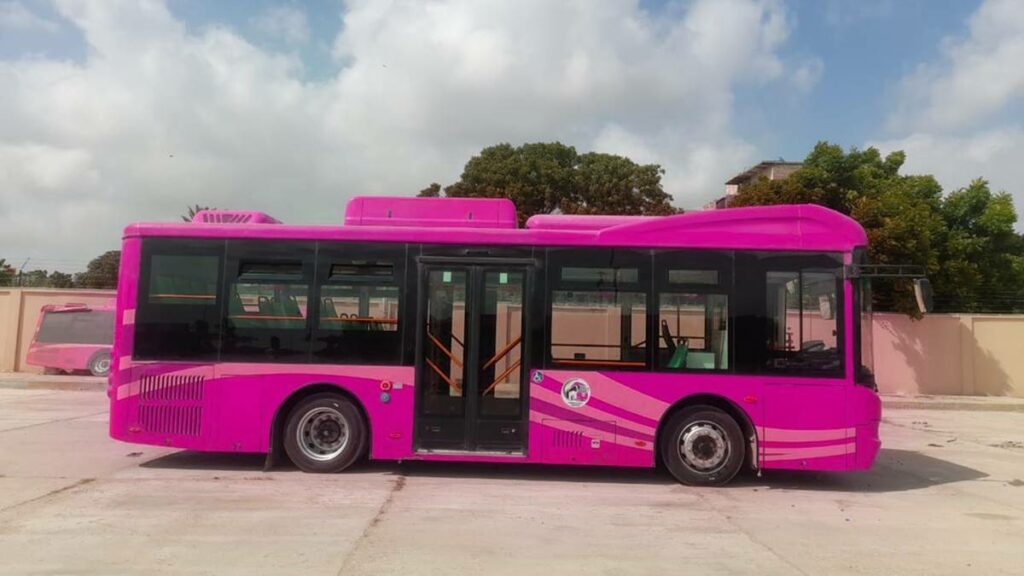 Pink Peoples Bus Service Karachi Routes
According to the details, the Pink Peoples Bus Service in Karachi follows three routes as mentioned in detail below:
1. Route 1
The route 1 starts from Model Colony and ends at Tower, after passing through Shahrah-e-Faisal Road and II Chandigarh Road.
2. Route 2
The new route No 2 will start from North Karachi to Indus Hospital in Korangi via Nagan Chowrangi, Johar Mour, COD, Drig Road, Shahrah e Faisal, Shah Faisal colony, Singer Chowrangi and Korangi No 5.
3. Route 10
Another Route 10 will start for Pink Peoples Bus Service from Numaish Chowrangi via M.A Jinnah Road, Zaibunnisa Street, Metropol, Do Talwar, Teen Talwar, Mazar e Abdullah Shah Ghazi, Dolman Mall and end at Sea view clock tower.
Furthermore, it is pertinent to mention that Pink Peoples Bus Service operates every 20 minutes on these routes during office hours. However, the timings extends to 1 hour interval outside of regular office hours.
The service remains operational from 7am to 10pm at night.
Read more: Peoples Bus Service Karachi – Updated Routes.
Follow INCPAK on Facebook / Twitter / Instagram for updates.