In a tragic incident, the owner of a restaurant named Bonfire in Khanpur had allegedly attempted to gang-rape a girl, identified as staff-member Shakeela Mushtaq, with the help of the manager and another staff member. According to the details, the victim consumed acid to avoid getting gang-raped by the alleged suspects.
The incident occurred at restaurant named Bonfire located near Nawan Kot Chowk in Khanpur and Shakeela Mushtaq was taken to the hospital in critical condition by Rescue 1122 for medical assistance. The victim told media that shop owner Tajmal tried to gang-rape her with the help of manager Noman, and staff-member named Tehreem.
The family of Shakeela Mushtaq has demanded DPO Rahim Yar Khan to take strict action against those responsible for this heinous crime. Shakeela Mushtaq added that the alleged suspects had formed a gang with also included two girls named Anum and Aiman, who lured girls on the pretext of offering a job.
UPDATE
First Information Report (FIR) has been registered against the Bonfire owner and they alleged accused have been arrested by police.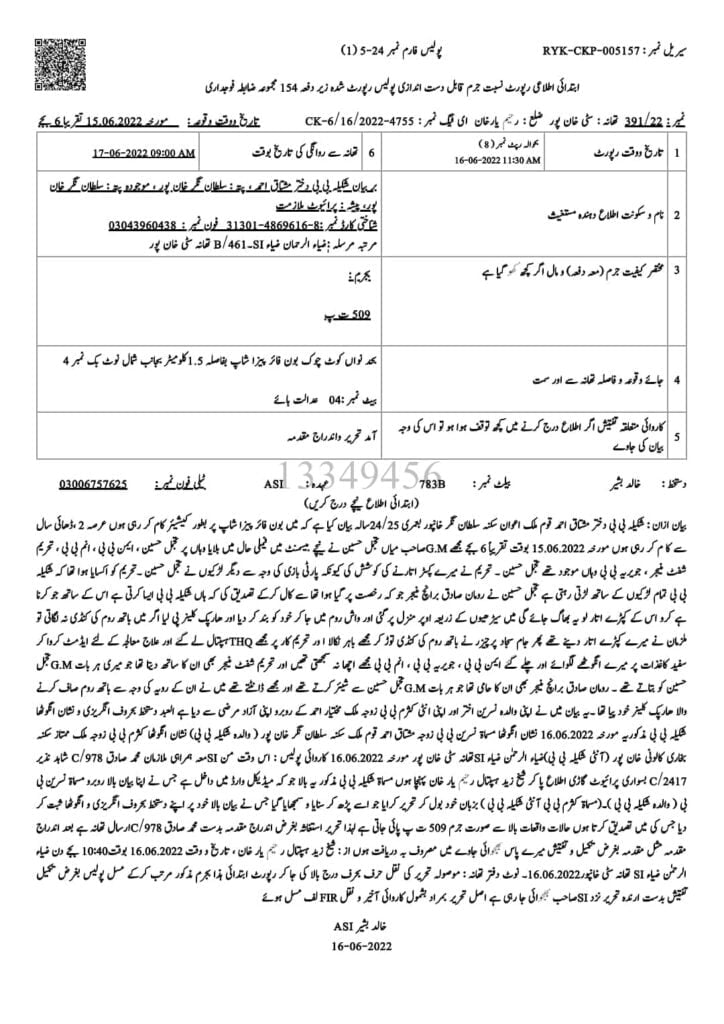 Read more: Grade 19 Officer Commits Suicide in Lahore.