Interior Minister Rana Sanaullah on Tuesday said that major action will be taken against Pakistan Tehreek-e-Insaf (PTI) workers, including the blocking of their CNIC and passports if they heckled Pakistan Muslim League – Nawaz (PML-N) supports and party leaders.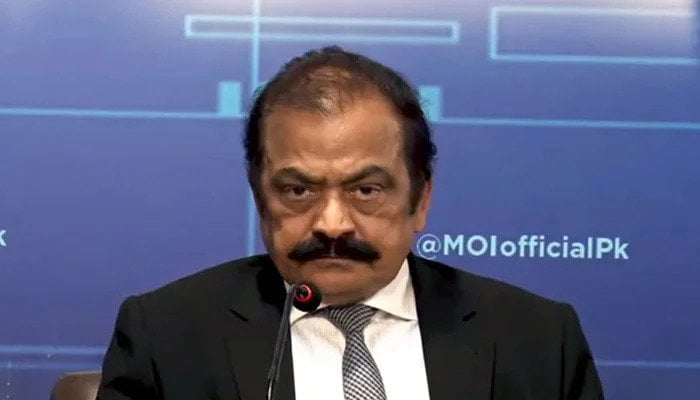 Taking to Twitter, Interior Minister Rana Sanaullah said that if PML-N supporter encounters "sick followers of Imran Khan" who start "roaring" and "biting" then they should make a video and send it to Director Cyber Crime, Federal Investigation Agency (FIA) through WhatsApp or via tagging on social media.
He added that strict action will be taken, including full proceedings, registration of cases, arrests and even blocking of their identity cards (CNIC) and passports in order to ensure protection of the right of citizens to "Freedom of Movement" enshrined in Article 15 of the Constitution of Pakistan.
بھرپور کاروائی، اندراج مقدمہ، گرفتاری حتیٰ کہ شناختی کارڈ اور پاسپورٹ کی Blockage عمل میں لائی جائیگی تاکہ شہریوں کے آئین پاکستان کے آرٹیکل 15 میں دئیے گئے "Freedom of Movement" کے حق کاتحفظ یقینی بنایا جاسکے۔
(4/5)

— Rana SanaUllah Khan (@RanaSanaullahPK) July 12, 2022
Read more: Petrol Prices Expected to be Reduced From Today.