A video is making rounds on Twitter showing a Faysal Bank F-10 Branch manager identified as Usman Gohar sexually harassing a female employee in Islamabad and people on Twitter are furious.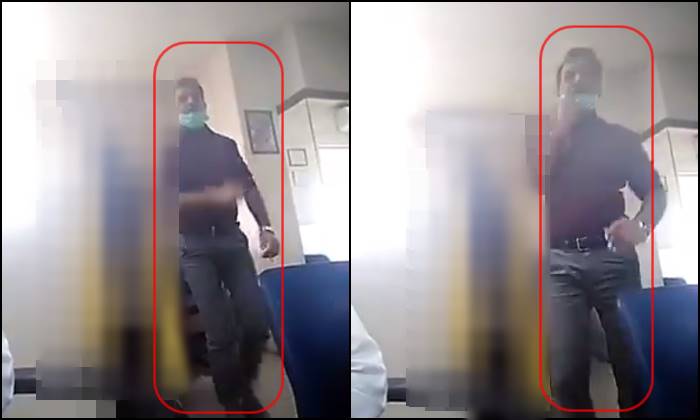 Twitter has started trending with this incident demanding that action should be taken against Usman Gohar, the Faysal Bank branch manager, for sexual harassment of a female employee.
The video shows the bank manager groping the female worker next to his desk and the clip has gone viral on social media but due to the sensitive nature of the video, we are refraining from sharing it over here.
DC Islamabad Hamza Shafqaat Take Notice
The Deputy Commissioner Islamabad Hamza Shafqaat took notice of the sexual harassment incident regarding the Faysal Bank branch manger, Usman Gohar, sexually harassing the female employee and updated his Twitter followers that the matter was being investigated by Islamabad police.
Hamza Shafqaat followed up with an update regarding the incident saying that police had raided his home but Usman Gohar had gone into hiding. A special team has been assigned to search for the Faysal Bank branch manager.
The Deputy Commissioner has confirmed that Usman Gohar has been terminated by Faysal Bank and will not be hired by another bank as per State Bank of Pakistan (SBP) regulations.
UPDATE: Usman Gohar, Faysal Bank Branch Manager F-10 has been arrested by Islamabad Police. DC Islamabad took to Twitter saying, "Bank harassment case update, The Culprit is arrest Excellent work by @DigIslamabad and his team."
UPDATE 2: Moreover, it has been clarified by Faysal Bank that the former employee (Usman Gohar) did not hold the position of branch manager.
It is pertinent to mention that Faysal Bank recently revised their dress code and made it mandatory for female employees to wear "hijab" and "loose fitted" clothes and also placed restriction on heels, makeup and jewelry.
The dress code issued by the Faisal Bank stated, "All female employees should dress elegantly with cultural norms that are shalwar kameez, kurta suit, or any modest dressing," while male employees were told to wear 'western' outfits instead of dressing according to cultural and traditional norm similar to their female counterpart.
Moreover, the dress code is even strict for female employees working at the Islamic Branches as the dress code states, "All the female staff in the Islamic Banking Group that Head Office and Islamic Branches (existing and new) are required to wear Hijab (a scarf covering the entire head and hair, and a gown without being ostentatious covering hands up to wrists and till toes) while on duty, training and clients' visits, as required by Islamic injunction,"
Twitter Reactions:
Read more: Justice for Kiran & Maryam: Sisters killed by father, brother in Lahore.