The Government of Sindh has issued notification of Intercity Public Transport to operate at 50 percent capacity with strict SOPs compliance with immediate effect from 1st April, 2021.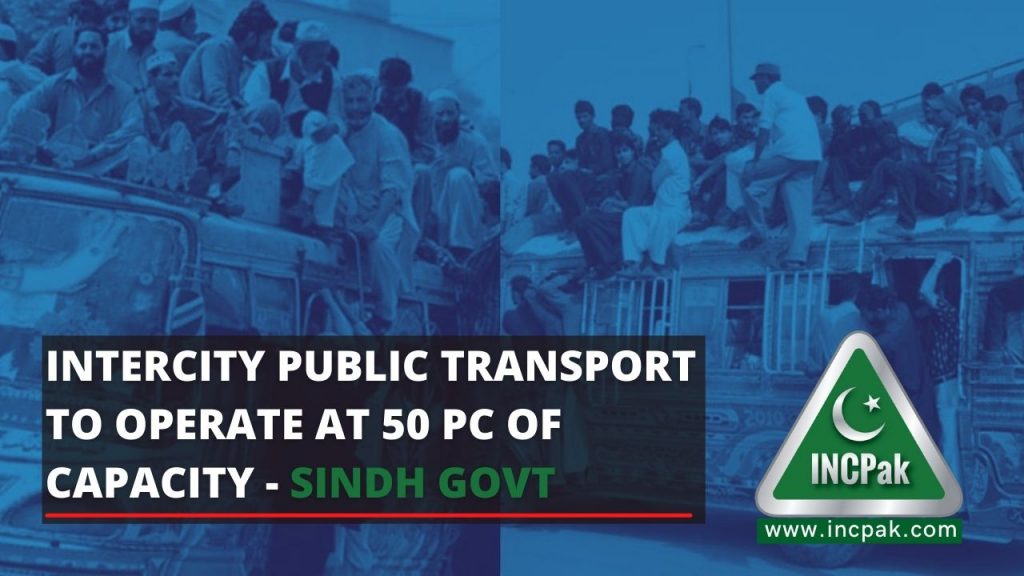 According to the notification, Transport and Mass Transit Department, Government of Sindh has been directed to issue the guidelines / SOPs of COVID-19 for the prevention of the passengers/travellers of Intercity Public Transport as well Bus Stands etc.
Read More: List of COVID-19 Vaccination Centres in Pakistan [Complete Details]
The department directed Commission Karachi and Deputy Commissioners t o ensure the implementation of the SOPs of COVID-19 and take necessary action against violators.
The notification is applicable in all cities of the province Sindh which Includes Karachi, Hyderabad, Sukkur, Larkana, Dadu, Nawabshah, Badin, Thatta, Shikarpur, and Jacobabad.
The novel pandemic is about to welcome its third wave as the deadlier B.1.1.7 or 'UK variant' of Covid-19 continues to spike each passing day. The virus was first reported in United Kingdom, and has now taken over major parts of the globe, enveloping nearly 92 countries including Pakistan in its tediousness.
COVID-19 vaccination program is currently underway in different parts of Pakistan, with frontline health workers and elderlies receiving the shots initially. This has suppressed the Covid-19 concerns among the citizens, and the protocols are being highly disregarded. More in Details
Read More: COVID-19 vaccination centres in Karachi