Islamabad administration has announced a public holiday for three days (22 March 2022 to 24 March 2022) on account of the Organization of Islamic Cooperation (OIC) Foreign Ministers Conference to be held in Pakistan on the three mentioned days.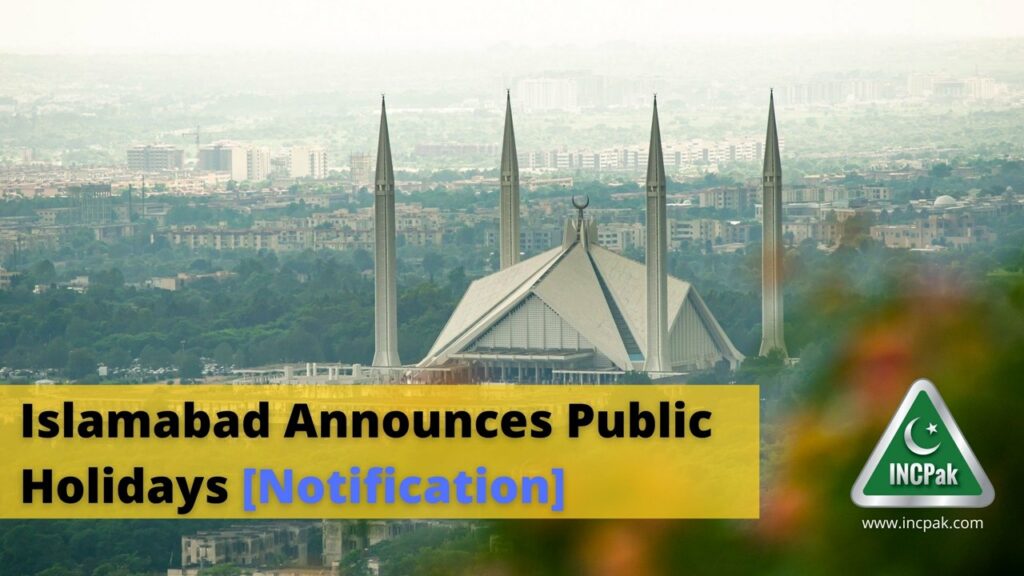 According to the notification, Islamabad authorities have declared a public holiday on Tuesday (22 March 2022) and Thursday (24 March 2022), while Wednesday (23 March 2022) is already a public holiday on account of Pakistan Day.
Pakistan is set to host the 48th session of the Organization of Islamic Cooperation (OIC) meeting in Islamabad on 22nd and 23rd March, which is expected to be attended by Foreign Ministers of all Muslim countries.
The public holiday in Islamabad has been announced in order to provide security arrangements to the Foreign Ministers attending the meeting.
This is a copy of the notification: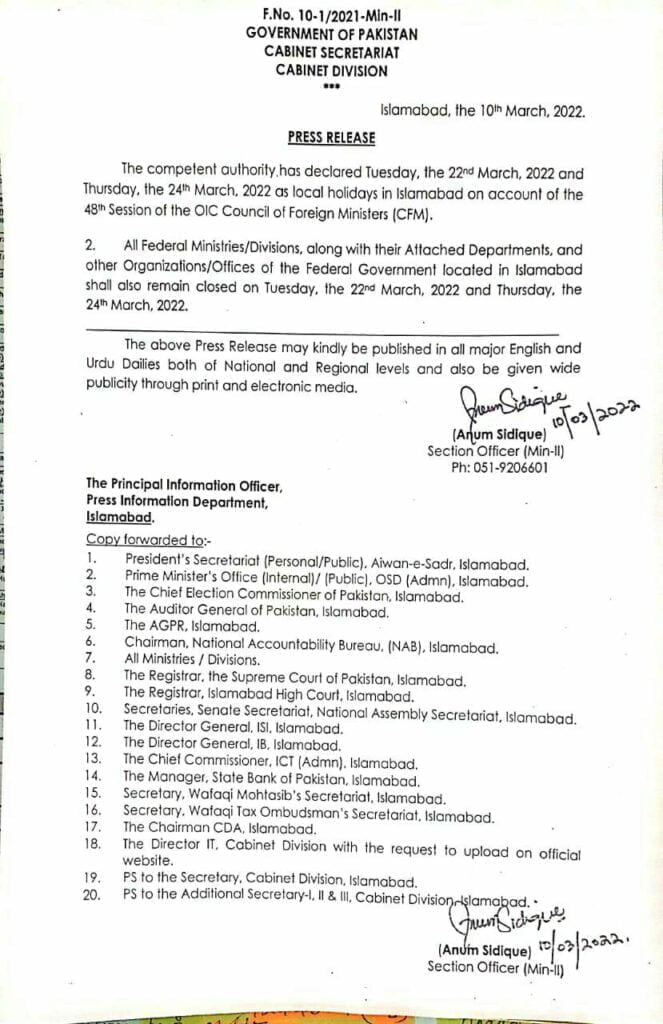 Read more: DG ISPR Issues Clarification on Mian Channu Crash.
Follow INCPAK on Facebook / Twitter / Instagram for updates.