Islamabad protest has brought traffic to a standstill in the capital as federal government employees continue their protest to end pay discrimination by demanding to raise their salaries. They are arguing that the government has failed to increase salaries to a certain level despite heavy inflation along with income disparities between various government institutions.
The federal government employees are demanding a 40 percent raise in their salaries and gathered today after their leader Rehman Bajwa and nine others were arrested overnight. Furthermore, the protestors announced that they would march towards the Parliament unless their demands are met and the arrested personnel released by the authorities.
The police resorted to use of tear gas shelling once the Islamabad protestors started moving towards the Parliament and at one point event closed the doors to the secretariat bringing the government machinery to a halt.
Meanwhile, the Islamabad protest has caused massive inconvenience to the residents of the capital with many stuff in traffic jams as main roads remain completely choked with commuters at a standstill.
Commuters coming in from Peshawar via GT Road towards Sirinagar Highway remain stuck in their vehicles as entire 20km stretch of the road remains chokes because of the Islamabad protest by federal government employees.
#SrinagarHighway #IslamabadProtests pic.twitter.com/JoojACcnJ8

— Islamabad (@Islaamabad) February 10, 2021
Moreover, the traffic coming in from Lahore and Rawat remains at a standstill as 22km stretch of Express Highway connecting to Zero Point remains completely blocked with commuters having difficulties reaching home.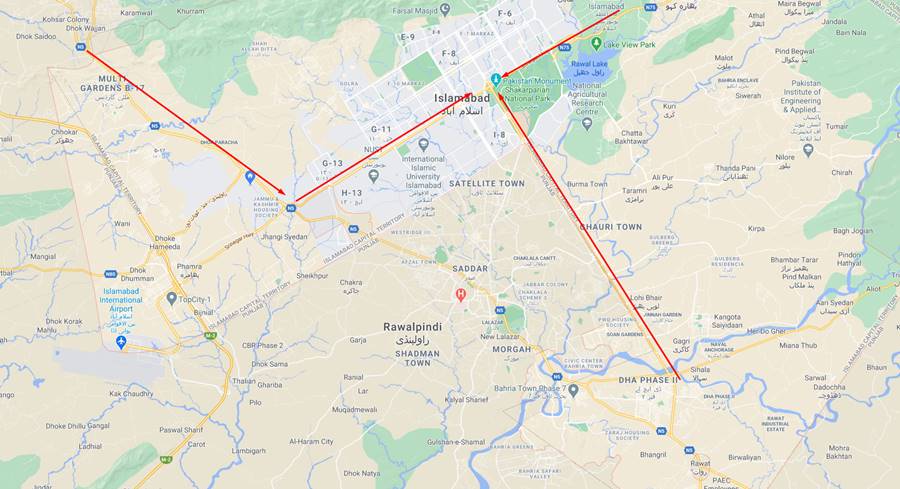 Read more: Horse-Trading Video Before Senate Elections 2018 Goes Viral.