The Capital Development Authority (CDA) has issued an Islamabad Traffic Plan for the construction of the Bharakahu Bypass Project.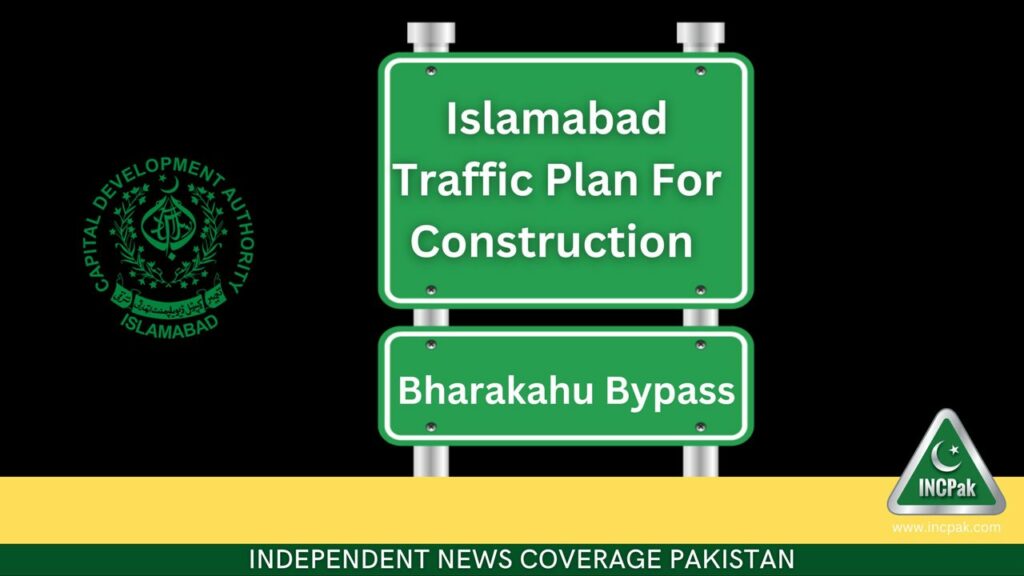 According to the details, the CDA has advised public of a temporary traffic diversion plan at Bharakahu Area in Islamabad from 14th February 2023 from 11:00 pm to 06:00 am in the morning till the completion of the Girder launching activity.
The CDA added that this traffic diversion plan for Islamabad was necessary to facilitate the construction of Bharakahu Bypass Project.
Furthermore, the CDA provided routes that will be available to motorists during the construction work of the bypass.
The above image is uploaded as provided by CDA. While the CDA has mentioned routes, the details mentioned within those small maps are too small to read.
Read more: Islamabad F-9 Park Rape Case Suspects Gunned Down.
Follow INCPAK on Facebook / Twitter / Instagram for updates.