In another tragic incident, two kids being tortured in Faisalabad by their father and stepmother have been rescued by the extended family while a complaint has been logded against them at Saddar Police Station.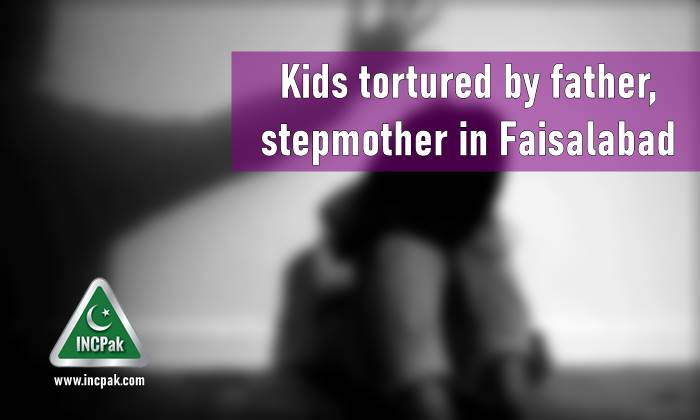 According to the details, two kids identified as 13-year-old Umm-e-Habiba and 12-year-old Ali Raza have been rescued by extended family after their father Shahid and stepmother Salma were torturing them for over a month.
Read more: Honor killing: Mother, daughter killed in Rahim Yar Khan.
The father identified as Shahid and his wife, Salma, were locking up the kids at their Ahmed Nagar house in Faisalabad and torturing them both physically and mentally which included electrocution as well.
While 13-year-old girl Umm-e-Habiba alleged that the stepmother, Salma, coerced her into immoral activities as well at which point the kid's aunt, Shazia, contacted police.
However, the police omitted the original complaint and rewrote it with less serious offences siding with the suspects according to the family who said that the SHO of Saddar Police Station tore apart the original complaint.
According to the the extended family, the matter is not being taken seriously and the suspects continue to roam free even after two days of lodging the complaint with police.
Read more: Another minor girl raped in Okara by samosa vendor.