M-TAG services will remain unavailable for commuters from 6th to 12th July 2023 on three different motorways.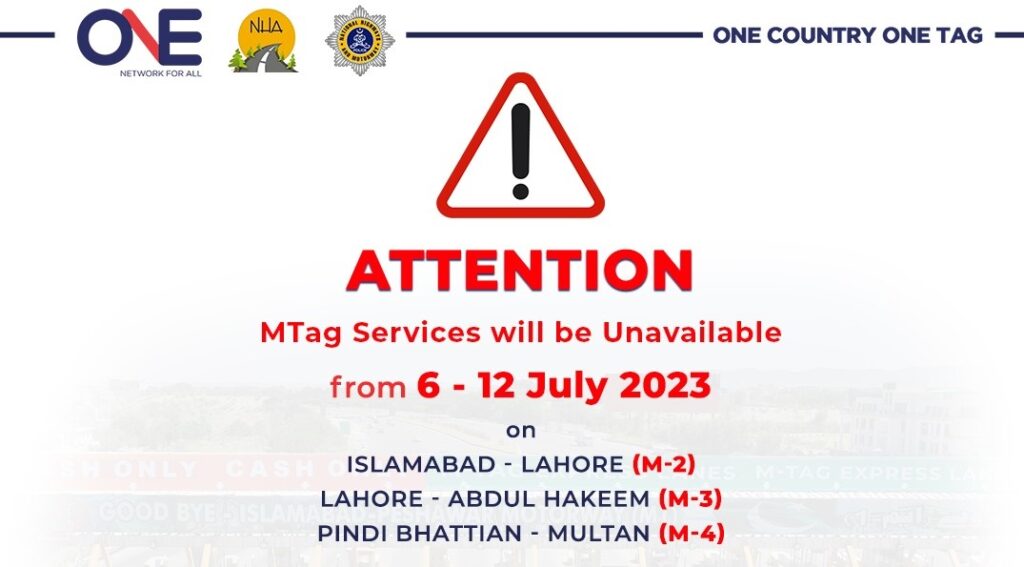 According to the details, M-TAG services will not be available on the Islamabad- Lahore (M-2), Lahore-Abdul Hakeem (M-3) and Pindi Bhattian-Multan (M-4) motorways during the mentioned dates.
One Network has stated that the reason behind unavailability of M-TAG services of the three motorways in upgradation and shifting to a new video tolling system.
Therefore, all commuters will need to pay their toll tax in cash from 6th to 12th June 2023.
Read more: Weather Update – Monsoon Rains to Start From July 3.
Follow INCPAK on Facebook / Twitter / Instagram for updates.