Islamabad: Commercial operation of fiber optic cable under China-Pakistan Economic Corridor (CPEC) is expected to begin by year-end. Currently, Pakistan and China depend on the undersea cable that goes through India. Commencement of this project will end this dependency of both the countries on India. In addition, the cost will be cheaper as compared to the undersea cable.
The project was inaugurated by the caretaker government some time back, however, it will start by the end of the year 2018.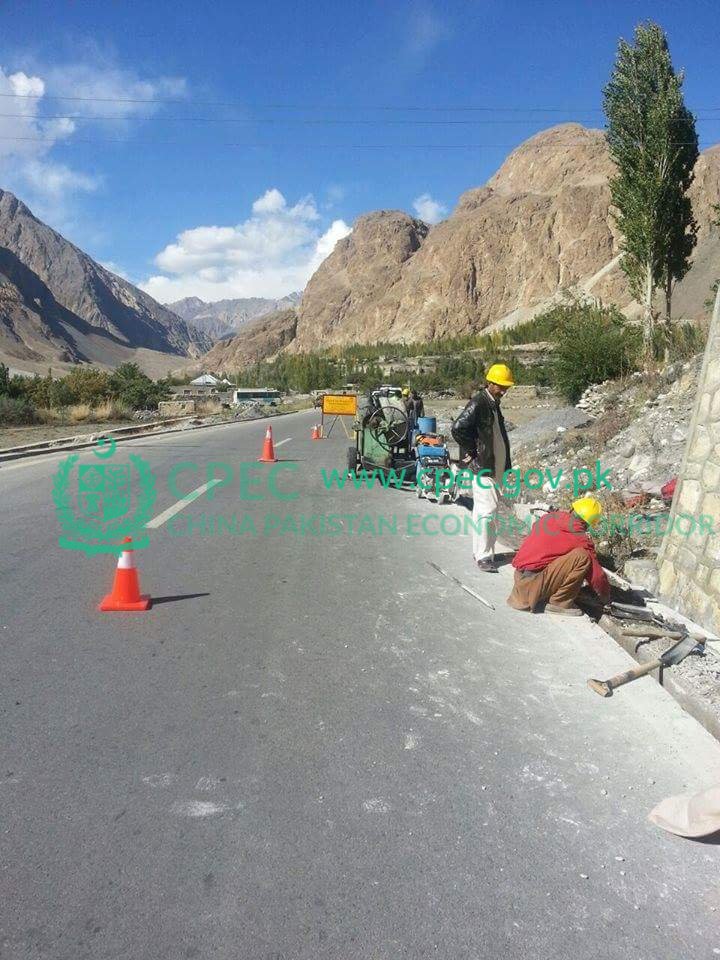 Chinese companies like China Telecom have shown its interest in diverting their traffic to the fiber optic cable that is laid between Pakistan and China. Currently, it is using the undersea cable passing through India. coordination with China Telecom is underway, which will encourage other Chinese telecom companies to use the same cable network. Pakistan is expected to get an enormous response from Chinese companies.
Phone calls will come from China to Pakistan through fiber optic. It will then be routed to Middle Eastern countries, Europe, Africa, Iran, and Afghanistan. Traffic will take lesser time in connecting as it would be a shorter route. Furthermore, it will be cheaper than the current undersea cable that goes through India.
It was revealed that the target time for completion of the project was three years, but it was completed in one year and nine months. The workforce came entirely from Pakistan and Chinese company was not involved in the physical delivery of the project.
The cross-border optical fiber cable covers an area of 820km. The project will help improve the telecom and ICT industry of Pakistan, promote tourism and create trading opportunities for northern areas of the country. It will also provide the ICT infrastructure for 3G/4G services in the northern areas and enhance communication security with an alternative fiber route.
The expenditure of the project is 44 million US Dollars. The cost was supported by 80% concessionary loan from the Exim Bank of China.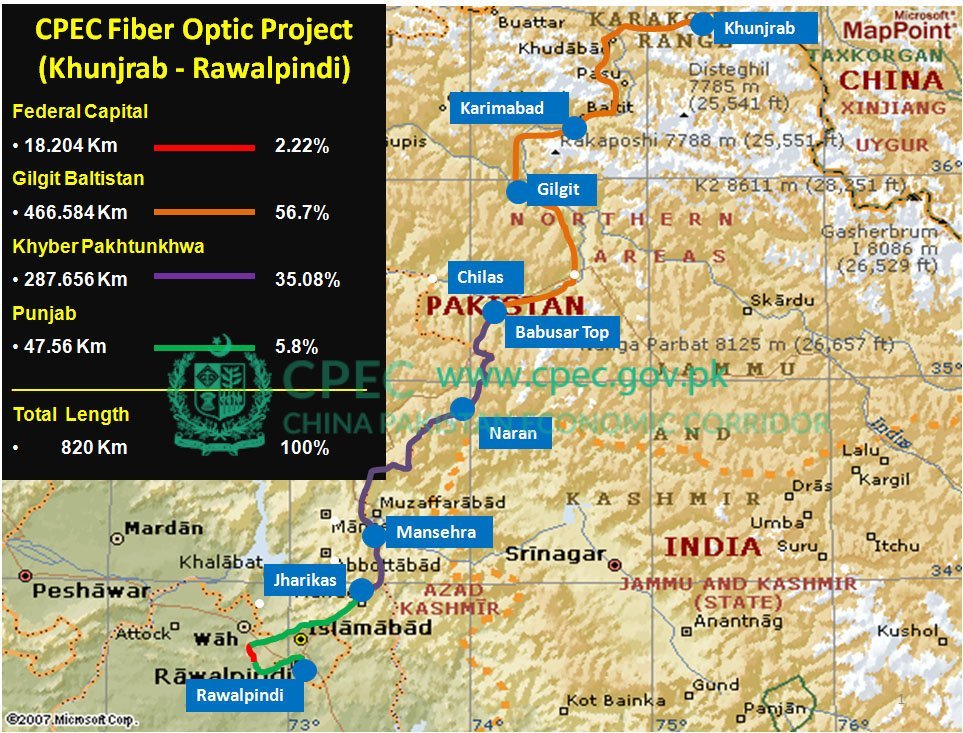 Location of Project
Gilgit Baltistan, Khyber Pakhtunkhwa, Punjab
Estimated Cost  44$ Million USD.