The caretaker Government has massively increased the Petrol Prices in Pakistan for the next fortnight from 1 September 2023 till 15 September 2023. According to the details, the Government has hiked the Prices of both Petrol and High-Speed Diesel (HSD) from today.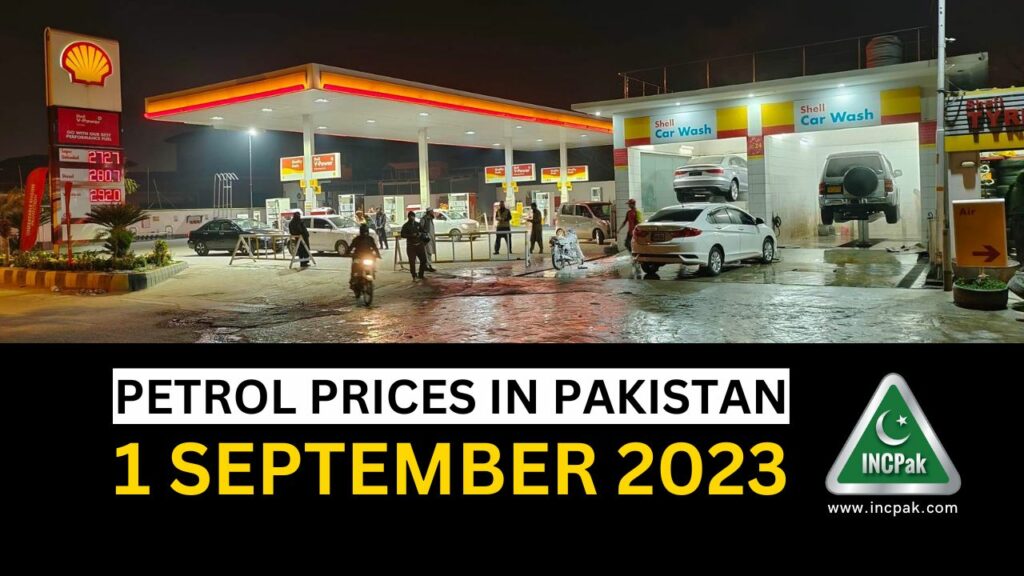 According to the announcement, the Petrol Price in Pakistan has been raised by Rs. 14.91 per litre, while the Price of High-Speed Diesel (HSD) has been jacked up by Rs. 18.44 per litre.
This brings the new Petrol Price at Rs. 305.36 per litre and High-Speed Diesel (HSD) will now cost Rs. 311.84 per litre.
Petrol Prices in Pakistan From 1 September 2023
| PRODUCT | OLD PRICE (PKR) | NEW PRICE (PKR) | CHANGE (PKR) |
| --- | --- | --- | --- |
| Petrol | 290.45 | 305.36 | +14.91 |
| High Speed Diesel (HSD) | 293.40 | 311.84 | +18.44 |
Petrol Prices From 1 September 2023
The Latest Diesel and Petrol Prices in Pakistan will become effective from today on 1 September 2023 for the second half of the month.
"Owing to the increasing trend of Petroleum Prices in the international market and exchange rate variations, the Government has decided to revise the existing prices of petroleum products." said the notification.
Here is a copy of the notification: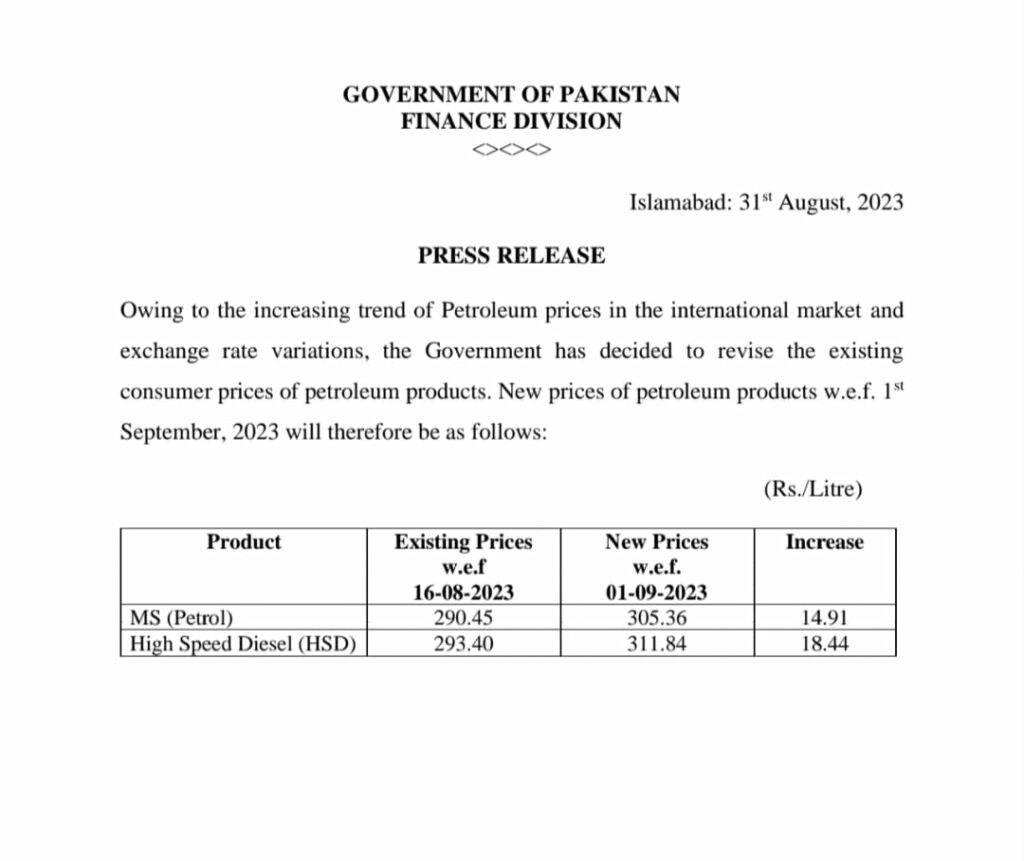 In the last fortnight review, the caretaker Federal Government had increased the Petrol Price by Rs. 17.50 per litre, while High-Speed Diesel (HSD) witnessed a hike of Rs. 20.00 per litre, bringing price of both commodities at Rs. 290.45 per litre and 293.40 per litre, respectively.
Read more: Dollar Rate in Pakistan (Daily Updates).
Follow INCPAK on Facebook / Twitter / Instagram for updates.