NAROWAL: Prime Minister of Pakistan Imran Khan inaugurates Kartarpur Corridor which will facilitate the entry of Sikh community to visit Gurdawara Darbar Sahib in Narowal district.
Prime Minister Imran Khan took a ride in a bus went till the Indo-Pak border (Kartarpur) personally assured that all the facilities are provided to Sikh brothers.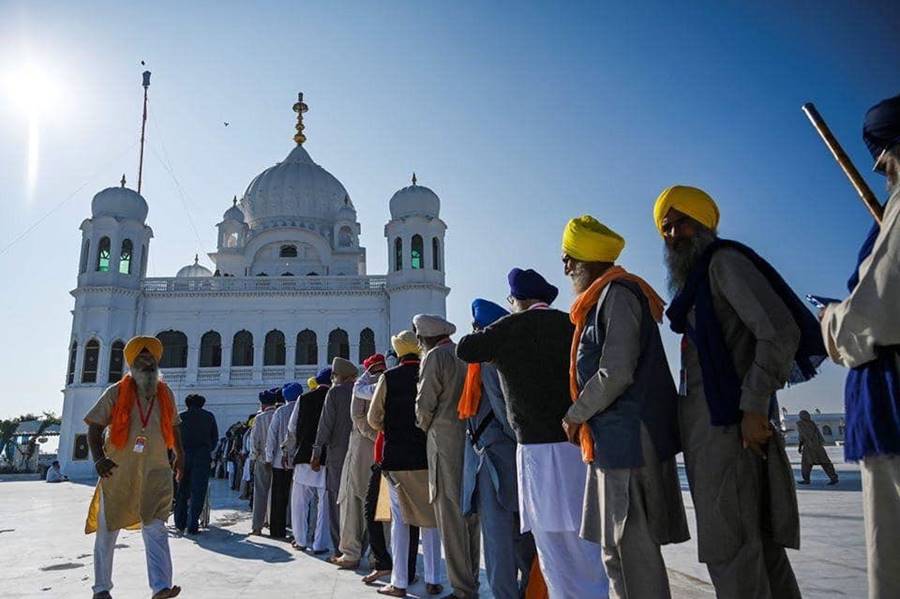 PM Khan addressed to the Sikh community at Kartarpur Gurdawara Darbar Sahib where Navjot Singh Sidhu, Bollywood actor Sunny Deol, Former Prime Minister of India Manmohan Singh and Indian Punjab Chief minister were present.
PM Khan said "I had no idea about how much Kartarpur means to the Sikh Community until, Navjot Singh Sidhu asked to open the border. When I came into power I spoke to Narendra Modi about alleviating poverty and working together."
"I remember going to a conclave in India and telling the then prime minister Manmohan Singh that we can lift the entire subcontinent by working together. I said the same to PM Modi. But unfortunately we have a huge human rights issue at hand; eight million people are under lockdown. The way people are kept like animals," he added.
"People from India, the Sikh community can come here, and I am happy that I am here to witness this and open this corridor with you. I hope one day our relations are beyond hatred, beyond the conflict of 70 plus years."
The opening of Kartarpur Corridor described as a big moment by former Indian Prime Minister Manmohan Singh, "It will improve the relations between India and Pakistan."
From Indian side, Prime Minister Narendra Modi Inaugurated the Kartarpur Corridor today.
Navjot Singh Sidhu and Sunny Deol returns to India after the inauguration ceremony, reported by ANI
The Kartarpur Corridor project was completed in 10 months' time.
Read More: Islamabad Traffic Plan for 12 Rabi ul awal 2019
Follow INCPAK on | Facebook | Twitter |Instagram | for updates.