Pakistan Tehreek-e-Insaf (PTI) has won the by-election at NA-245 in Karachi to pick a representative for the seat that fell vacant after the death of Aamir Liaquat Hussain.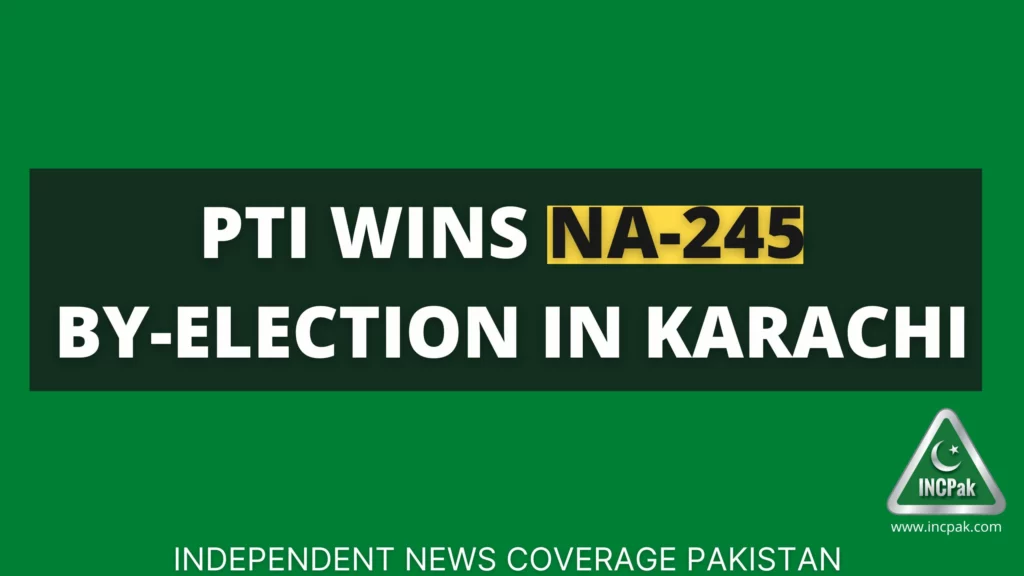 The polling began at 8:00 am in the morning and continued till 5:00 pm. However, the voting time was extended for one more hour for polling stations 143 and 144.
There were 15 candidates belonging to different political parties contesting in the by-election for Karachi's NA245, including Farooq Sattar (Independent), PTI's Mehmood Baqi Maulvi, MQM's Moeed Anwar and PSP's Syed Hafeez Uddin.
According to unofficial results for NA-245 by election in Karachi, PTI candidate Mahmood Maulvi is ahead with 11843 votes in 113 polling stations, while MQM's Moeed Anwar is behind with 4271 votes.
Meanwhile, TLP's Muhammed Ahmed Raza has so far secured 3328 votes, Farooq Sattar has bagged 321 votes and PSP's Syed Hafeez Uddin is in last position with 129 votes.
A total of 263 polling stations had been set up for the by-election, of which 60 polling stations have been declared sensitive and 203 most sensitive.
Read more: Bol News Transmission Goes Offline.
Follow INCPAK on Facebook / Twitter / Instagram for updates.