ISLAMABAD: The Federal Government has announced public holidays on 9th and 10th Muharram across the country according to a notification issued by the Ministry of Interior.
According to the notification issued, Muharram public holidays fall on 29th and 30th August (Saturday and Sunday) on the occasion of Youm-e-Ashur.
During this time all businesses, educational institution and offices shall remain shut.
This is a copy of the notification issued: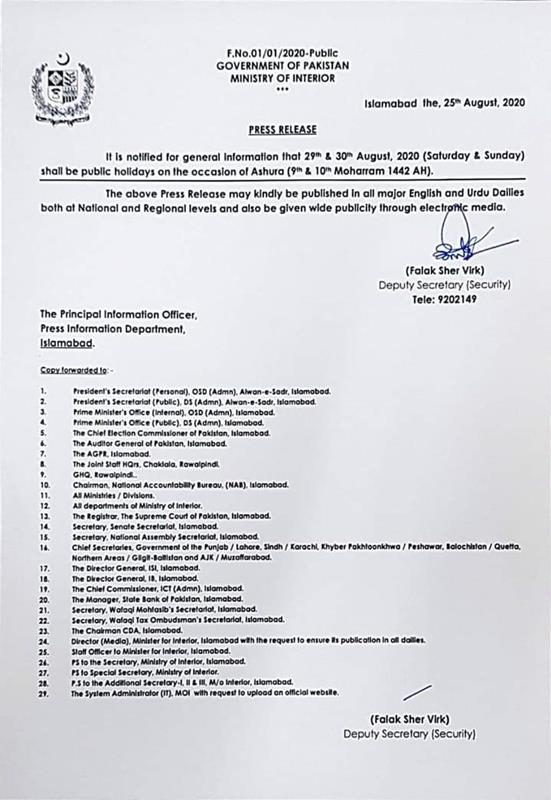 Read more: Karachi rain wrecks havoc, emergency declared in Sindh.