LAHORE: Anarkali Bazaar sealed in Lahore by police officials after shopkeepers and the public failed to comply with the standard operating procedures (SOPs) issued by the government to curb the spread of the coronavirus.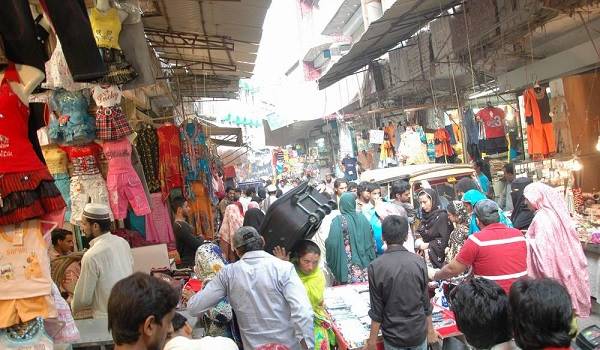 Prime Minister Imran Khan earlier announced the decision to ease the lockdown in the country because of the economic impact and to allow businesses to operate as the state couldn't afford to take care of everyone.
Since opening of markets, there have been repeated violations of the standard operating procedures (SOPs) across Pakistan as markets have been filled with people without following any precautionary measures.
Read more: Taraweeh 20 Points SOPs to apply for Eid Prayers.
Journalist Mansoor Ali Khan took to Twitter to inform about the recent development about Anarkali Bazaar getting sealed.
Earlier parts of Karachi Saddar Market have been sealed after violation of standard operating procedures (SOPs). These markets include Zainab Market, Victoria Market, International Market and Gul Plaza.
Read more: Parts of Karachi Saddar Market sealed for violating SOPs.