UMT Campus – The Inter-Services Public Relations (ISPR) Director General Major General Asif Ghafoor visited UMT and delivered a talk on 'Role of Army in the Development of Pakistan.
President UMT Ibrahim Hasan Murad and DG UMT Abid HK Shirwani, along with other officials, welcomed the worthy guest.
Major General Asif Ghafoor also extended condolences over the sad demise of UMT's founder, Dr Hasan Sohaib Murad.
DG ISPR planted a sapling in the university. Rector UMT Dr Muhammad Aslam thanked the distinguished guest and also presented a souvenir to him. The event was organized by the Public Relations.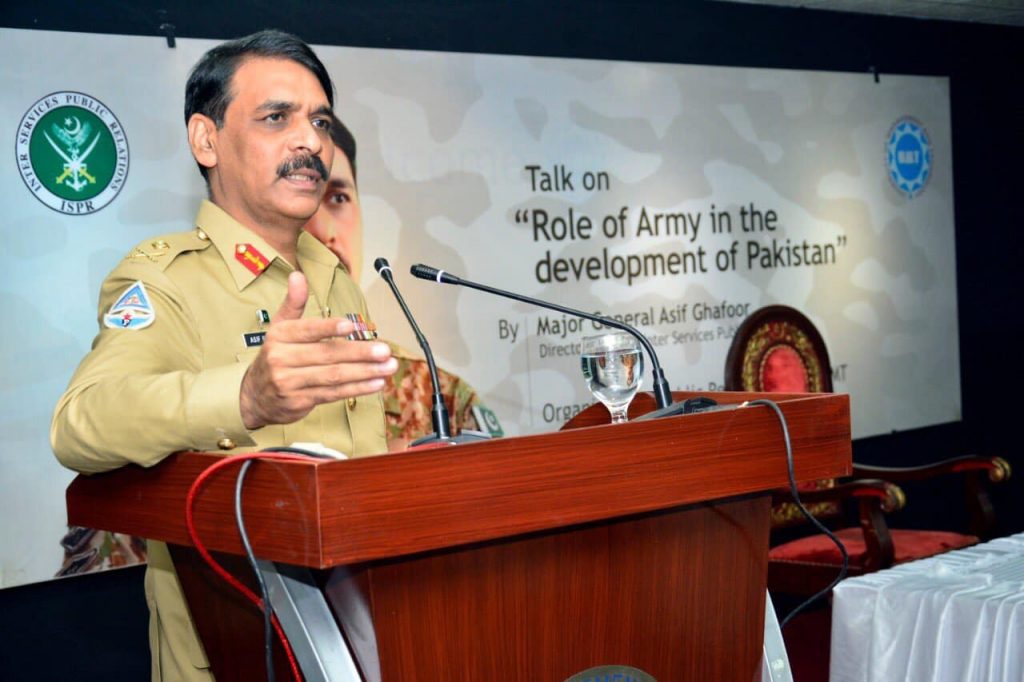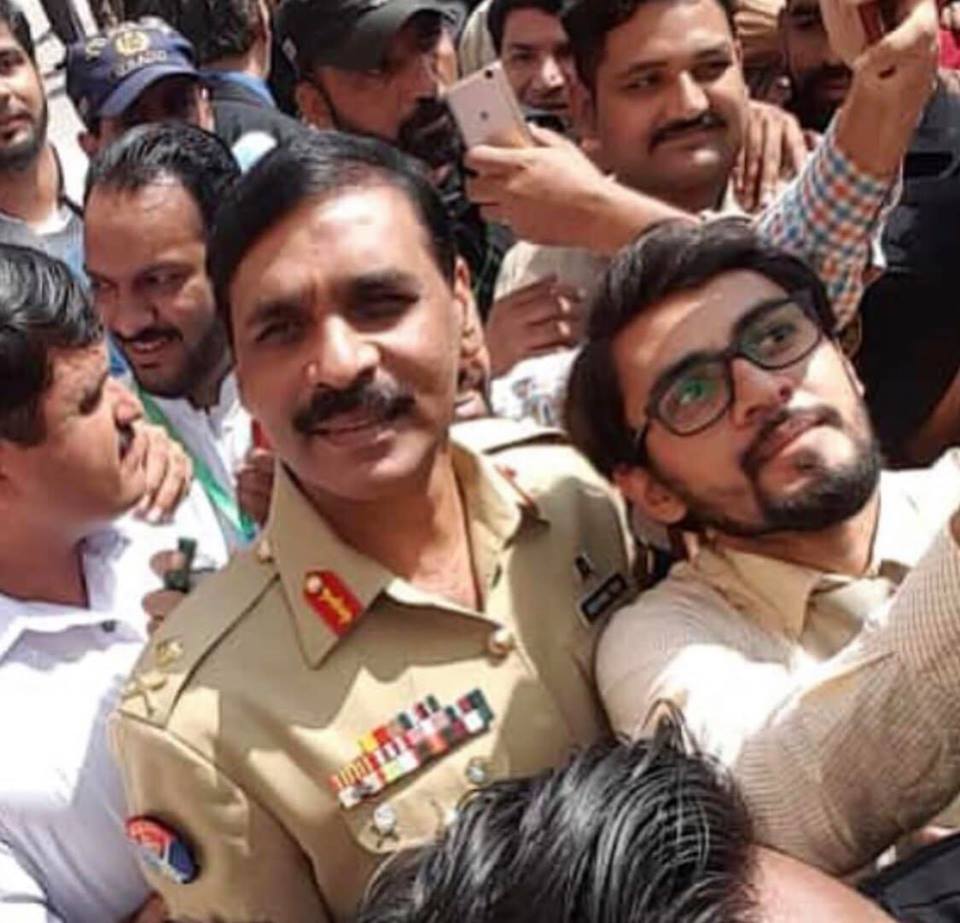 On Social Media platforms (Facebook and Twitter) DG ISPR General Major General Asif Ghafoor says "Pleased to interact with vibrant youth at University of Management & Technology (UMT) Lahore. Good to see students from Bln and KP as well. ‬‪"You are our hope, our future, keep excelling for yourselves and for Pakistan".