Rawalpindi: Rawalpindi police have revealed a heart-wrenching case where a real uncle sexually molested the corpse of his seven-year-old niece named Sidra Bibi.
The accused uncle was arrested in the rape and murder of his seven-year-old niece, the investigation disclosed the barbaric act of crime.
In actual the uncle murdered the niece first than performed sexual act on the dead body of his niece.
The quick investigation and arrest of the accused are being praised by social organizations. The performance of the CPO is also being praised for the arrest of the accused.
RAED MORE: PTI's Barrister Sultan Mahmood wins LA-3 Mirpur by-election
According to reports the professional command of City Police officer DIG Mohammad Faisal Rana the accused confessed in front of the police.
The heart-wrenching case of molestation took place in Gulraiz Colony. The accused was the paternal uncle of the little girl. The police were able to collect solid evidence from the scene of the crime.
The accused is being identified as Wali Allah, and the seven-year-old niece as Sidra Bibi.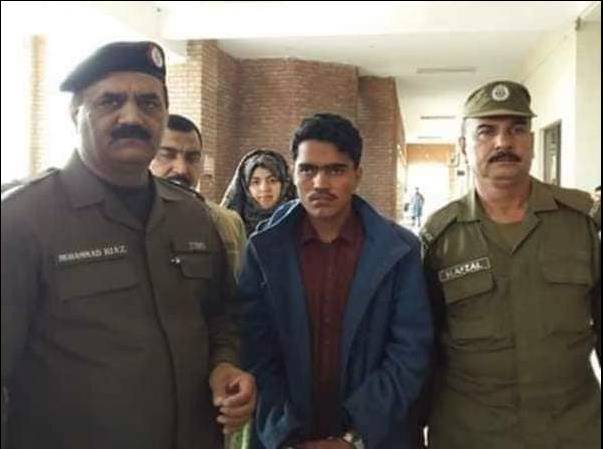 SSP investigation Mohammad Faisal informed the SP Potohar Syed Ali and City Police Officer DIG Muhammad Faisal Rana. He said the accused Wali Allah is real paternal uncle of seven-year-old Sidra Bibi.
The incident of Sidra Bibi has shocked the entire humanity said the SSP Mohammad Faisal.
Confession of the accused
Wali Allah confessed his first attempt of kidnapping the little girl failed, as her mother woke up.
On the second attempt, the uncle put his hand on the mouth of the girl to stop her from screaming, due to which little Sidra Bibi fell unconscious. Later on, she died due to suffocation.
The accused confessed that he first killed his niece then molested her corpse.
CPO Muhammad Faisal Rana became self-absorbed after hearing this blatant story. He said such people are a curse to humanity who spoil the pure relationship
On the basis of solid evidence, the case will be presented before the court for justice. He will be punished severely as per law.
SSP Investigation praised Mohammad Faisal, SP Potohar Syed Ali and ASP Civil Lines Benish Fatima.
READ MORE: Tesla receives 146,000 pre-orders for its Cybertruck
Follow INCPAK on | Facebook |Twitter | Instagram | for updates.