Shah Mehmood Qureshi, Pakistan's Foreign Minister has departed for Iran today where he will be meeting with Iran's Foreign Minister, Javad Zarif.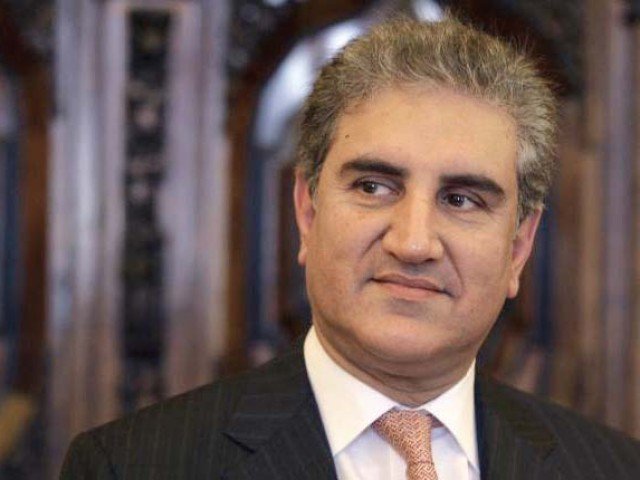 The purpose of this visit to Iran will be to discuss the current situation in the region after tensions rose when the US killed Iran's military leader, General Soleimani and Iran retaliated with missile attacks on Iraq bases where US soldiers were stationed.
Pakistan is trying to work on brokering peace between the nations but Prime Minister Imran Khan made it clear in his tweet that Pakistan will not be "part of any war".
Shah Mehmood Qureshi also earlier in a statement said:
Iran's confession of downing Ukrainian passenger plane should ease up tensions as the region can neither endure tension nor can it tolerate war anymore.
He later added:
On Prime Minister Imran Khan's instructions, I am going to visit Iran, and we plan on visiting Saudi Arabia and United States shortly after,
Read more: Iran mistakenly shot down Ukrainian Airliner: Rouhani.
After Pakistan's Foreign Minister, Shah Mehmood Qureshi visit to Iran, he will be traveling to Riyadh, Saudi Arabia to meet with the Saudi Foreign Minister, Faisal bin Farhan Al Saud where he will also be discussing the rise of tensions in the region and discuss what steps can be taken to bring peace to the region.
Pakistan will be stressing on the need to avoid any further conflict between the nations and FM Qureshi will be conveying the readiness of Pakistan to resolve differences and disputes through political and diplomatic means.
The last part of this peace mission will be Washington where Shah Mehmood Qureshi will be meeting with officials of the Trump administration to discuss the crisis.
Read more: Haitham bin Tariq sworn in as Oman's new Sultan.
Follow INCPAK on Facebook / Twitter / Instagram for updates.