LAHORE: Pakistan Railways Minister Sheikh Rasheed admits his failure as Akber Bugti Lahore/Quetta bound Express had an accident with a goods train near Sadiqabad, Punjab killing 21 people and injuring 90 passengers.
Renowned journalist Kamran Khan interviewed Railways Minister after this horrific accident and Sheikh Rasheed was unclear about what to say.
There is Internal politics in Railways due to which workers are not working as they should. – Sheikh Rasheed.
Pakistan Railways (PR) had over 72 (Major/Minor) accidents in just a year and the recent one are deadlier than ever as more trains are on the tracks.
Akber Bugti Express after Accident – Watch the video
One after another Sheikh Rasheed starting a new train without improving the track condition, workers associations.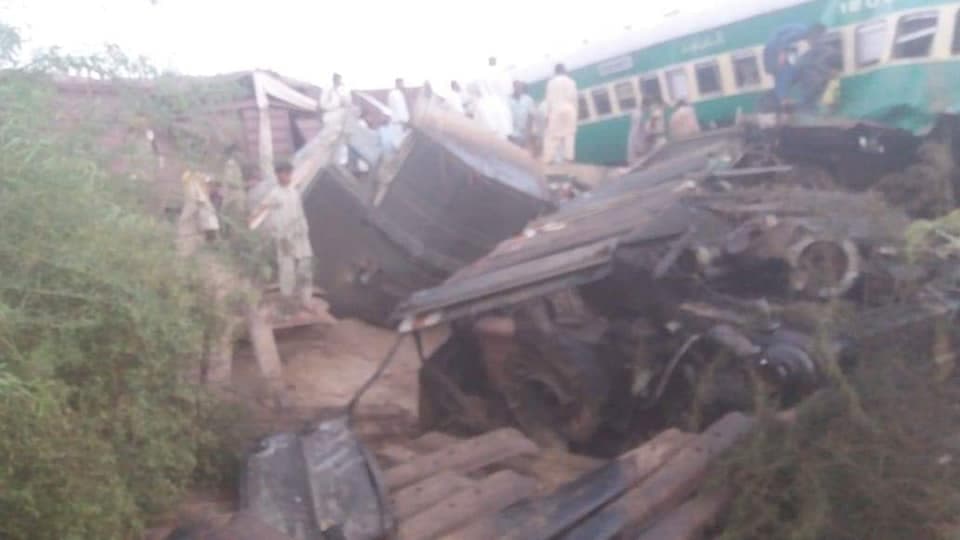 Passengers complaining about substandard quality food in Jinnah Express, Greenline and Sir Syed Express recently inaugurated by PM Khan.
It appears the overall structure of the Pakistan Railways has no sign of improving while the Makeup and competition to start new trains which is a political gimmick costing very heavy.
Sheikh Rasheed did not say a word about resignation from Pakistan Railways Ministery.
Technically, Train Journey is not safe in Pakistan, as Railways workers and staff are incompetent and not in control of Railways Minister.