KARACHI: The Government of Sindh has announced 9th and 10th Muharram as public holidays according to a notification issued by the General Administration and Coordination Department.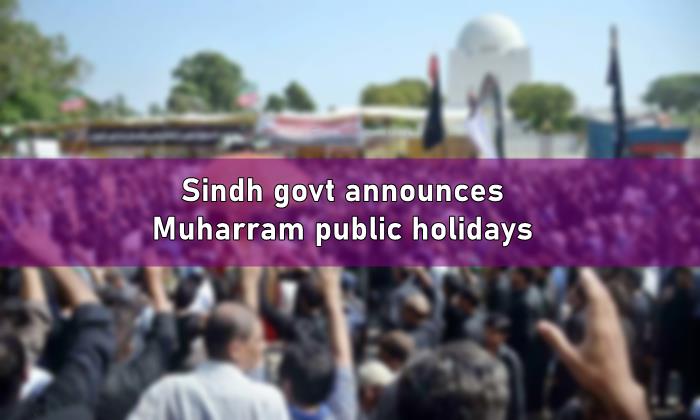 According to the notification issued, Sindh Muharram public holidays fall on 29th and 30th August (Saturday and Sunday) on the occasion of Youm-e-Ashur (9th and 10th Muharram).
During this time all public and private businesses, educational institutions shall remain closed.
This is a copy of the notification:
Earlier Sindh Government declared 28th August (Friday) as a public holiday throughout the province on the account of the heavy rainfall and urban flooding.
Weather Update: More rain expected in Karachi.
Follow INCPak on Facebook / Twitter / Instagram for updates.