The Government of Sindh has decided to increase fines for several traffic violations by up to Rs. 2,500 and the new Motor Vehicle Amendment Bill will be approved soon in this regard by the Provincial Assembly.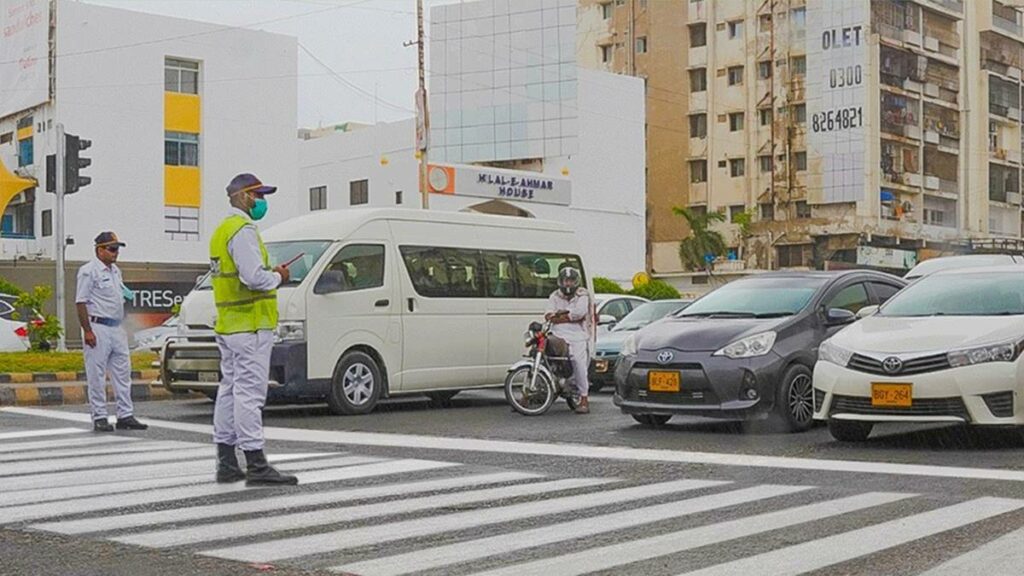 According to the details, the Sindh Government is mulling to increase the fine from Rs. 300 to Rs. 500 for driving a motorcycle without a helmet. Similarly, the new proposed fine for over-speeding is Rs. 400 for bikes and Rs. 1,000 for cars.
Meanwhile, a fine of Rs. 1,500 has been proposed for big vehicles like trucks in case of over-speeding. Furthermore, a fine of Rs. 600 to Rs. 2,000 will be imposed on buses for exceeding the passenger limit, while a fine of up to Rs. 500 has been imposed on bikes and cars for running a red light.
The fine for overtaking will be Rs. 1,000, while Rs. 150 will be fined for not giving way to an emergency vehicles. Meanwhile, the fine for driving without a proper license will be Rs. 1,000 and driving without insurance will incur a fine of Rs. 500 for motorcycle riders.
Apart from these traffic violation fines, the Sindh Government has also proposed imposing several fines on passengers using public transport. This includes a fine of Rs. 500 for travelling on special seats and placing advertising material on the bus platform.
Additionally, a fine of Rs. 1,500 will be imposed for chalking and wrong entry, while a fine of Rs. 2,500 will incur on passengers for bringing pets and electronic cigarettes in BRT. A fine of Rs. 500 will be imposed for placing feet on seats inside the bus.
Read more: GT Road Accident Causes Several Deaths and Critical Injuries.
Follow INCPAK on Facebook / Twitter / Instagram for updates.