KARACHI: The Government of Sindh has announced a Public holiday on April 4th Thursday.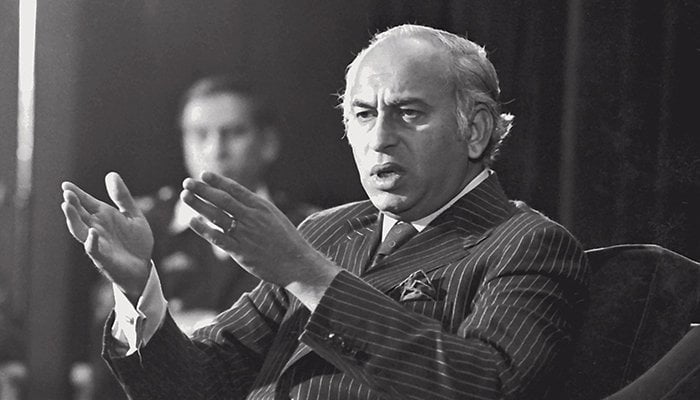 April 4 is the 40th martyrdom anniversary of Former Prime Minister and the Founder of Pakistan Peoples Party, Zulfiqar Ali Bhutto.
The Government has issued the notification.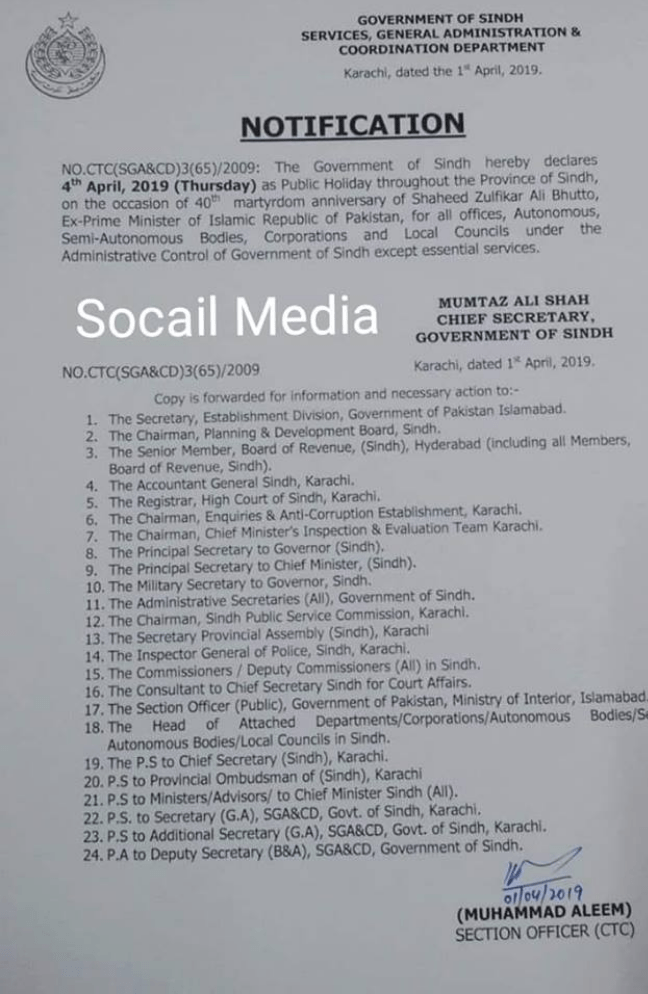 According to a notification, All the government offices, autonomous and semi-autonomous bodies, corporate and local under the administration of Sindh Government will remain closed on April 4, 2019.