Zong brings Monthly Supreme Offer which delivers the highest value & offers maximum convenience to our data-savvy customers. All in one package, Zong Monthly Supreme Offer – aik code, Maheenay bhar ke liye fully load.
Zong Monthly Supreme Offer you get 12GB data, 5000 Zong to Zong minutes and SMS, 300 Off-net minutes and daily 1 hour of Youtube playback free.
for more details about other Zong, monthly, weekly, Daily packages visit our Zong Internet Packages – Daily, Weekly & Monthly Bundles [2021]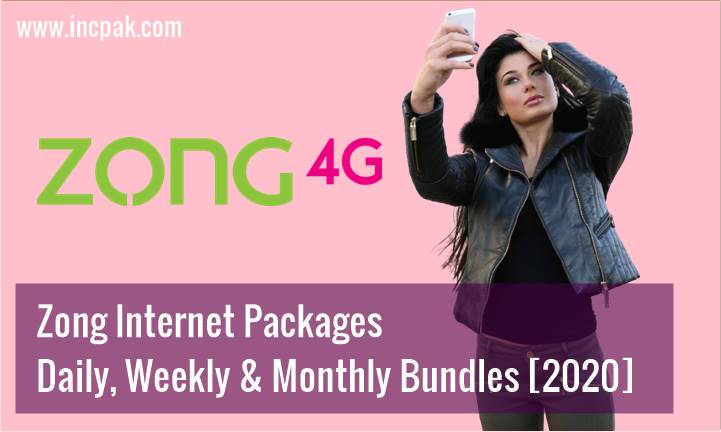 Zong Monthly Supreme Offer You can subscribe by following the instructions below or by visiting your nearest Zong retailer.
Activation Procedure
Dial *3030#
Terms and Conditions
Supreme Offer is an auto-recursive offer
Free mobile internet MBs are for 2G, 3G and 4G
No call setup charges are applicable on this offer
Disclaimer
YouTube can be utilized for YouTube and Tapmad TV services
YouTube resources are not part of rollover resources
WhatsApp data limit is 4GB
Read More: Ufone Weekly Heavy Internet Package [Subscription Details]
Follow INCPAK on Facebook / Twitter / Instagram / Youtube for updates.