Yamaha Pakistan has launched Yamaha YBR 125 2018 with new colour scheme, stickers design and slight cosmetic changes. The most anticipated Motorcycle of the year Yamaha YBR 125 2018 is finally available in market. We have shared some images below, Similar model with paint scheme and graphics was launched in Brazil back in 2014.
There is no doubt that Yamaha YBR 125 is a game changing motorcycle, It changed the perception of 125cc class of motorcycles in Pakistan. High expectations from Yamaha Motorcycles Pakistan though Yamaha ended up changing the stickers and colour scheme like other competitors around, although it's still the best choice in a 125cc classification.
The technical specifications are the same with some minor adjustments and unconfirmed reports of a new carburetor instead of replacing with an Electronic Fuel Injection (EFi) Yamaha still using conventional carburetor BS-25 Carburetor.
Yamaha YBR 125 2018 Specifications :
| | | | |
| --- | --- | --- | --- |
| Engine | 4-Stroke Single Cylinder Air Cooled | Displacement | 124 cc |
| Bore & Stroke | 54.0 x 54.0 mm | Compression Ratio | 10.0:1 |
| Clutch | Wet Type Multi-Plate | Transmission | 5-speed |
| Starting | Kick & Electric Start | Frame | Backbone Type |
| Dimension (Lxwxh) | 1975 | Ground Clearance | 145 mm |
| Petrol Capacity | 13 L | Tyre at Front | 2.75 – 18 |
| Tyre at Back | 3.50 – 18 | Dry Weight | 114 KG |
Yamaha YBR 125 2018 Key Features
Brand New Graphics
Halogen Headlight
Electric Self Start
Engine Balancer
Adjustable Rear Suspension
New Design Exhaust
Global Return Shift 5 Speed Transmission
Yamaha YBR 125 2018 Colours
Racing Blue
Vivid Cocktail Red
Metallic Black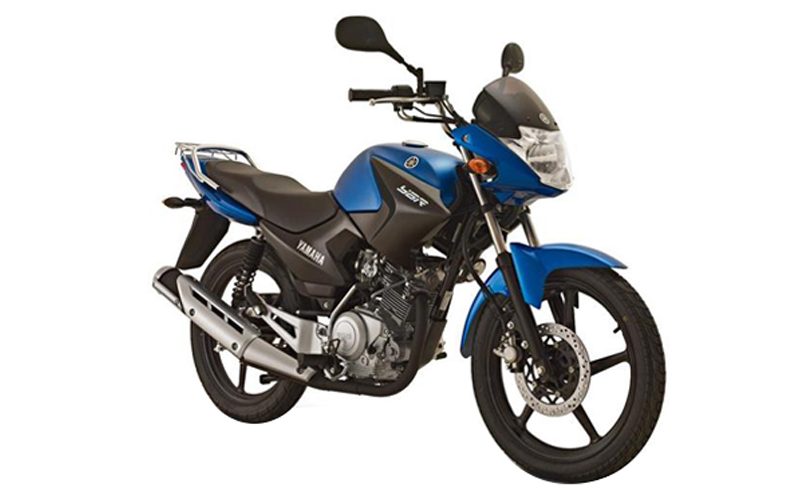 The new Shape of Yamaha YBR 125 2018 was launched by Yamaha Brazil back in 2013-14 with similar stickers, colours and exhaust.
You might want to look these 10+ Tips on Buying a New Car same principles applies on the bike as well.
The Images of Yamaha YBR 125 2018 are circulating on social media, The differences between the brazilian ybr 125 and the Yamaha YBR 125 2018 are the chain cover which is a sealed chain cover in the Yamaha YBR 125 2018 and the Brazilian one has just top cover, the Brazilian YBR 125 has some aesthetic changes on the exhaust side like a heat shield and fancy upgrades.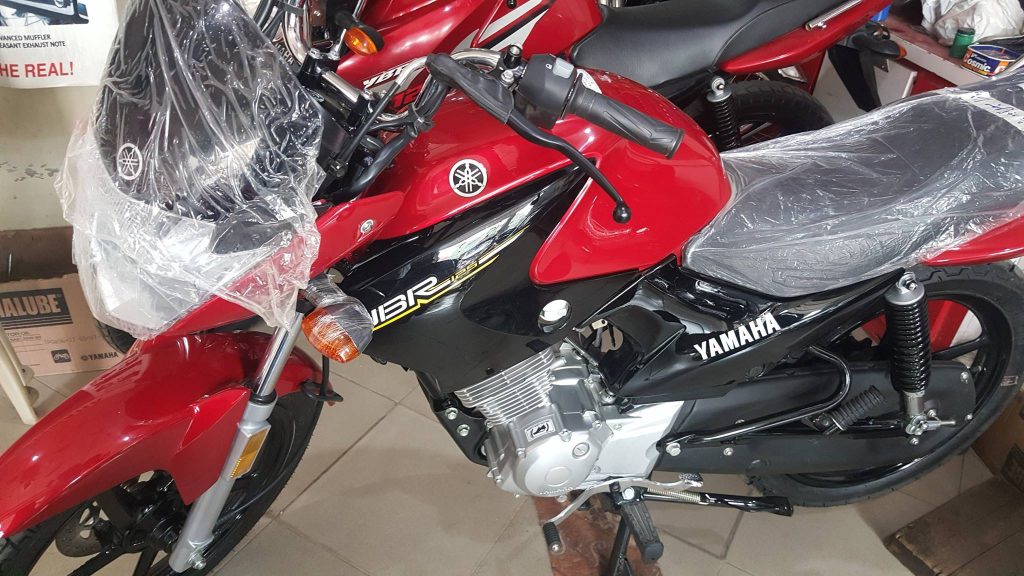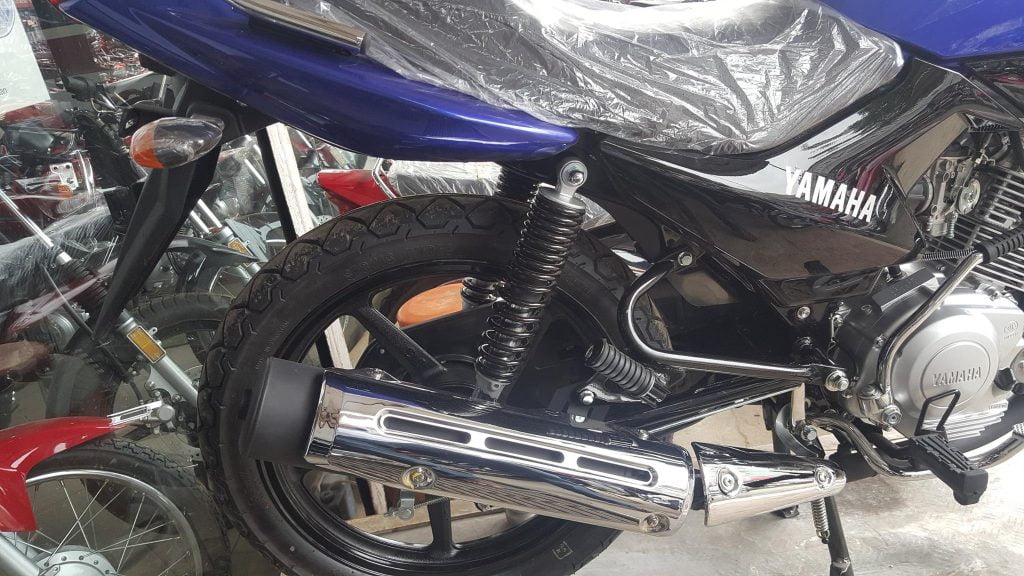 Yamaha Pakistan has only launched YBR 125 2018 ESD model with minor cosmetic changes however The Yamaha YBR 125 G remains the same as before. There's some confusion going around bikers community that both variants have been changed however that is not the case, still you will find YBR 125 G in current shape for maybe a year or so. No Plans from Yamaha Pakistan has been announced yet.
Check out the latest Yamaha Motor Pakistan – YBR125, YBR125G and YB125Z Prices in Pakistan
Yamaha Pakistan launched YBR-G in a New Stylish Metallic
Grey (Gun Metallic) colour
What Should Yamaha Pakistan consider adding?
Choke on handle bar similar as DERBI
Electronic Fuel Injection (EFi)
Rear Disc Brakes
Digital Speedo Meter
Dipper switch
The best thing about Yamaha YBR 125 and YBR 125 G is company gives 12000 kilometers / 1 year engine warranty with 3 complimentary services unlike any other competitor in the market right now. Yamaha is confident about the product.
Let us know what do you think about New Yamaha YBR 125 2018 model, share your feedback in comments below.
By INCPak Team – Azhar Baloch