Here's everything you need to know to binge on Winter Olympics 2018 coverage
| Place | Country | Gold | Silver | Bronze | Total |
| --- | --- | --- | --- | --- | --- |
| 1 |  Norway | 1 | 4 | 3 | 8 |
| 2 |  Netherlands | 2 | 2 | 1 | 5 |
| 3 |  Germany | 3 | 0 | 1 | 4 |
| 4 |  Canada | 0 | 3 | 1 | 4 |
| 5 |  United States | 1 | 1 | 0 | 2 |
| 6 |  Czech Republic | 0 | 1 | 1 | 2 |
| 7 |  Austria | 1 | 0 | 0 | 1 |
| 8 |  France | 1 | 0 | 0 | 1 |
| 9 |  South Korea | 1 | 0 | 0 | 1 |
| 10 |  Sweden | 1 | 0 | 0 | 1 |
| 11 |  Finland | 0 | 0 | 1 | 1 |
| 12 |  Italy | 0 | 0 | 1 | 1 |
| 13 |  Kazakhstan | 0 | 0 | 1 | 1 |
| 14 |  Olympic Athlete from Russia | 0 | 0 | 1 | 1 |

How to watch on TV
The Olympic Games will be broadcast on various NBC networks. Those include NBC, NBCSN, USA Network.
NBC will present 176 hours of live coverage, and its primetime coverage begins on Thursday, Feb. 8, at 8 p.m. ET, and concludes with the Closing Ceremony on Sunday, Feb. 25.
NBCSN will present 369 hours of coverage, including live primetime and 10 days of 24-hour coverage from Feb. 18-25. The Pyeongchang Games officially begin on NBCSN on Wednesday Feb. 7 at 11 p.m. ET, with live coverage of mixed doubles curling.
CNBC will present 46 hours of coverage, including its curling telecasts beginning Monday, Feb. 12 and concluding Friday, Feb. 23.
USA Network will present 40.5 hours of ice hockey and curling coverage, most of which will air live between 7-9:30 a.m. ET. Coverage begins on Saturday, Feb. 10 with a live presentation of the Women's hockey qualifying round.
Full TV schedule
All times Eastern
Sunday, Feb. 11
5:30-8 p.m. — Men's Biathlon (10km sprint gold medal final), NBCSN
3-6 p.m. — Men's Speed Skating (5,000m gold medal final), NBC
3-6 p.m. — Men's Biathlon – (10km sprint gold medal final), NBC
3-6 p.m. — Men's Cross-Country Skiing (skiathlon gold medal final), NBC
7-11 p.m. — Team Figure Skating (team event gold medal final), NBC (LIVE)
7-11 p.m. — Women's Alpine Skiing (giant slalom), NBC (LIVE)
7-11 p.m. — Women's Freestyle Skiing (moguls gold medal final), NBC (LIVE)
7-11 p.m. — Women's Snowboard (slopestyle gold medal final), NBC (LIVE)
7-11 p.m. — Men's Luge (singles gold medal final runs), NBC (LIVE)
8-9:45 p.m. — Women's Snowboarding (slopestyle gold medal final), NBCSN (LIVE)
9:45 p.m. — Mixed Doubles Curling (semifinal, teams TBD), NBCSN
11:30 p.m-1 a.m. — Men's Speed Skating (5000m gold medal final), NBCSN
11:35 p.m.-1 a.m. — Women's Alpine Skiing (giant slalom gold medal final), NBC (LIVE)
11:35 p.m.-1 a.m. — Women's Snowboarding (halfpipe qualifying), NBC (LIVE)
Monday, Feb. 12
12-1 a.m. — Women's Alpine Skiing (giant slalom gold medal final), NBC (LIVE)
12-1 a.m. — Women's Snowboarding (halfpipe qualifying), NBC (LIVE)
12-1 a.m. — Men's Speed Skating (5000m gold medal final)
1-2:40 a.m. — Curling (mixed doubles semifinal 1), NBCSN
2:40-5:10 a.m. — Women's Ice Hockey: Switzerland vs. Japan, NBCSN (LIVE)
5:10-7 a.m. — Women's Luge (singles competition, Run 1), NBCSN (LIVE)
5:10-7 a.m. — Women's Biathlon (Pursuit gold medal final), NBCSN (LIVE)
7:10-9:30 a.m. — Women's Ice Hockey: Sweden vs. Korea, NBCSN (LIVE)
9:30-10 a.m. — Women's Luge (singles competition, Run 1), NBCSN
10-11 a.m. — Men's Freestyle Skiing (moguls gold medal final), NBCSN
11 a.m.-12:15 p.m. — Women's Ski Jumping (individual normal hill gold medal final), NBCSN
12:15-1:30 p.m. — Men's Biathlon (pursuit gold medal final), NBCSN
1:30-3 p.m. — Women's Speed Skating (1,500m gold medal final), NBCSN
3-5 p.m. — Men's Freestyle Skiing (moguls gold medal final), NBC
3-5 p.m. — Women's Ski Jumping (normal hill gold medal final), NBC
3-5 p.m. — Women's Luge (singles competition), NBC
5-7 p.m. — Ice Hockey (game of the day), NBCSN
5-8 p.m. — Mixed Doubles Curling (semifinal), CNBC
8-10 p.m. — Curling (second of two mixed curling semifinals), NBCSN
8-11:30 p.m. — Men's Alpine Skiing (combined, downhill run), NBC (LIVE)
8-11:30 p.m. — Women's Snowboarding (halfpipe gold medal final), NBC (LIVE)
8-11:30 p.m. — Women's Speed Skating (1,500m gold medal final), NBC (LIVE)
10-11:30 p.m. — Ice Hockey (game of the day, part II), NBCSN
11:30-12:05 a.m. — Men's Snowboarding (halfpipe qualifying), NBCSN (LIVE)
11:30 p.m.-2:40 a.m. — Mixed Doubles Curling (bronze medal match), NBCSN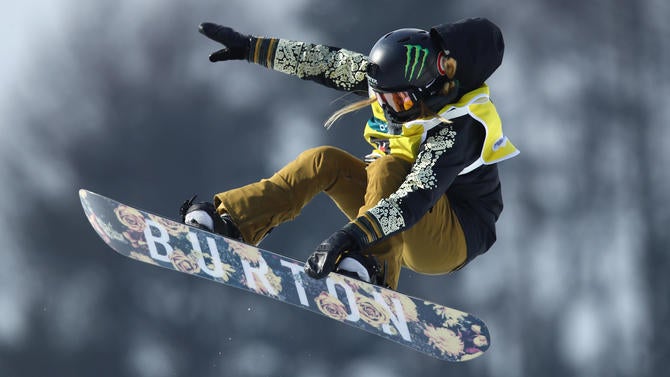 Tuesday, Feb. 13
12:05-2 a.m. — Men's Snowboarding (halfpipe qualifying), NBC
12:05-2 a.m. — Men's Alpine Skiing (combined, slalom run), NBC
12:05-2:40 a.m. — Curling (mixed doubles bronze medal game), NBCSN
2:40-5 a.m. — Women's Ice Hockey: Canada vs. Finland, NBCSN (LIVE)
5-7:10 a.m. — Women's Luge (singles gold medal final runs), NBCSN
5-7:10 a.m. — Cross Country Skiing (men's and women's Individual sprint competition), NBCSN
7:10-9:30 a.m. — Women's Ice Hockey: U.S. vs. Olympic Athletes from Russia, NBCSN
9:30-11:30 a.m. — Women's Luge (singles gold medal final runs), NBCSN
9:30-11:30 a.m. — Cross Country (men's and women's individual sprint gold medal finals), NBCSN
11:30-12:30 p.m. — Men's Speed Skating (1,500m Gold medal final), NBCSN
12:30-2:30 p.m. — Short Track Speed Skating (women's 500m gold medal final, men's 1000m and 5000m relay qualifying), NBCSN
2:30-4:30 p.m. — Mixed Doubles Curling (bronze medal match replay), NBCSN
3-5 p.m. — Men's Speed Skating (1,500m Gold medal final), NBC
3-5 p.m. — Women's Luge (singles gold medal final runs), NBC
3-5 p.m. — Cross Country Skiing (men's and women's individual sprint gold medal finals), NBC
4:30-5 p.m. — Medal Ceremonies, NBCSN
5-7 p.m. — Ice Hockey (game of the day replay), NBCSN
5-8 p.m. — Mixed Doubles Curling (Gold Medal Match), CNBC
8-11:30 p.m. — Figure Skating (pairs' short program), NBC (LIVE)
8-11:30 p.m. — Women's Alpine Skiing (slalom, first run), NBC (LIVE)
8-11:30 p.m. — Men's Snowboarding (halfpipe gold medal final, NBC (LIVE)
8-10:10 p.m. — Figure Skating (pairs' short program), NBCSN
10:10 p.m.-12:30 a.m. — Women's Ice Hockey: Sweden vs. Switzerland, NBCSN (LIVE)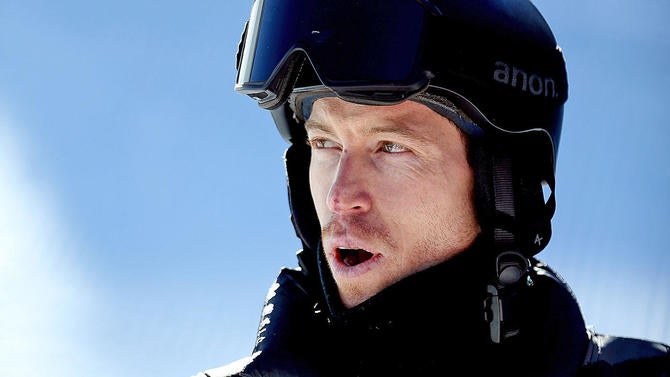 Wednesday, Feb. 14
12:05-1:30 a.m. — Women's Alpine Skiing (slalom, gold medal final run), NBC (LIVE)
12:05-1:30 a.m. — Short Track Speed Skating (women's 500m gold medal final, men's 1000m and 5000m relay qualifying), NBC
12-12:30 a.m. — Women's Hockey: Sweden vs. Switzerland, NBCSN (LIVE)
12:30-2:30 a.m. — Men's Curling: USA vs. South Korea, NBCSN
2:30-5 a.m. — Men's Nordic Combined (individual normal hill/10km gold medal final), NBCSN (LIVE)
2:30-5 a.m. — Women's Skeleton (training), NBCSN
2:30-5 a.m. — Women's Ice Hockey: South Korea vs. Japan, USA (LIVE)
5-6:30 a.m. — Women's Speed Skating (1000m gold medal final), NBCSN (LIVE)
5-7:10 a.m. — Women's Curling: Great Britain vs. Olympic Athletes from Russia, NBCSN
6:30-9 a.m. — Men's Hockey: USA vs. Slovenia, NBC (LIVE)
7-9:30 a.m. — Men's Hockey: Olympic Athletes from Russia vs. Slovakia, USA(LIVE)
9:30-11:30 a.m. — Luge (doubles gold medal final), NBCSN
|9:30-11:30 a.m. — Women's Skeleton (training runs), NBCSN
11:30 a.m.-1:15 p.m. — Women's Biathlon (15km gold medal final), NBCSN
1:15-5 p.m. — Women Curling: Denmark vs. Sweden, NBCSN
3-5 p.m. — Luge (Doubles gold medal final), NBC
3-5 p.m. — Men's Nordic Combined (individual normal hill/10k gold medal final), NBC
4:15-5 p.m. — Medal ceremonies, NBCSN
5-7 p.m. — Ice Hockey Game of the Day (replay), NBCSN
5-8 p.m. — Women's Curling: U.S. vs. Japan, CNBC
7-8:30 p.m. — Olympic Ice, NBCSN
8-11:30 p.m. — Figure Skating (pairs' Gold medal final), NBC (LIVE)
8-11:30 p.m. — Men's Alpine Skiing (super-G gold medal final), NBC (LIVE)
8-11:30 p.m. — Men's Skeleton (qualifying), NBC (LIVE)
8-11:30 p.m. — Women's Speed Skating (1000m gold medal final), NBC
8:30-10 p.m. — Figure Skating (pairs' free skate), NBCSN (LIVE)
10-12:30 a.m. — Men's Ice Hockey: Finland vs. Germany, CNBC (LIVE)
10:10-12:30 a.m. — Women's Ice Hockey: U.S. vs. Canada, NBCSN (LIVE)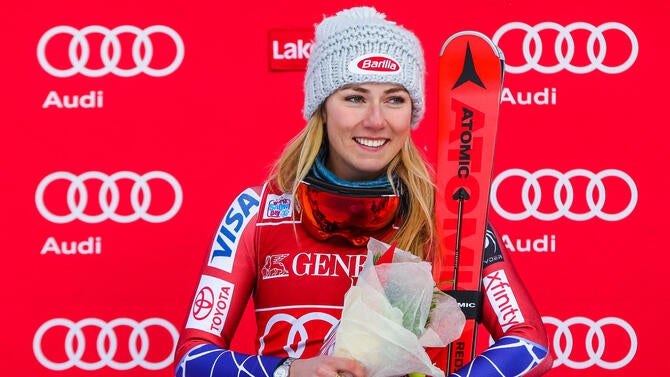 Thursday, Feb. 15
12:05-1:30 a.m. — Men's Snowboard Cross (gold medal final), NBC (LIVE)
12:05-1:30 a.m. — Men's Skeleton (Run 2 of 4), NBC (LIVE)
12:30-2:40 a.m. — Women's Curling: USA vs. Great Britain, NBCSN
2:30-5 a.m. — Women's Ice Hockey: Olympic Athletes from Russia vs. Finland, USA (LIVE)
2:40-5 a.m. — Men's Hockey: Norway vs. Sweden, NBCSN (LIVE)
5-7:10 a.m. — Men's Curling: Canada vs. Norway, USA
5-7:10 a.m. — Women's Cross Country (10km gold medal final), NBCSN
7:10-9:30 a.m. — Men's Ice Hockey: Czech Republic vs. South Korea, USA (LIVE)
7:10-9:30 a.m. — Men's Ice Hockey: Switzerland vs. Canada, NBCSN (LIVE)
9:30 a.m.-Noon — Luge (team relay gold medal final), NBCSN
9:30 a.m.-Noon — Men's Speed Skating (10,000m gold medal final), NBCSN
Noon-2 p.m. — Men's Biathlon (20km gold medal final), NBCSN
2-5 p.m. — Men's Curling: U.S. vs. Italy, NBCSN
3-5 p.m. — Women's Cross Country (10km gold medal final), NBC
3-5 p.m. — Men's Speed Skating (10,000m gold medal final), NBC
5-7 p.m. — Ice Hockey Game of the Day (replay), NBCSN
5-8 p.m. — Women's Curling:U.S. vs. Switzerland, CNBC
7-8 p.m. — Olympic Ice, NBCSN
8-11 p.m. — Figure Skating (men's short program, NBCSN (LIVE)
8 p.m.-12:30 a.m. — Figure Skating (men's short program), NBC (LIVE)
8 p.m.-12:30 a.m. — Women's Snowboard Cross (gold medal final), NBC (LIVE)
8 p.m.-12:30 a.m. — Men's Skeleton (Gold medal final runs), NBC (LIVE)
8 p.m.-12:30 a.m. — Women's Freestyle Skiing (aerials competition), NBC (LIVE)
8 p.m.-12:30 a.m. — Women's Cross Country (10km gold medal final), NBC (LIVE)
10 p.m.-12:30 a.m. — Men's Ice Hockey: U.S. vs. Slovakia, CNBC (LIVE)
11 p.m.-2:40 a.m. — Men's Curling: U.S. vs. Sweden, NBCSN
11 p.m.-2:40 a.m. — Men's Cross Country (15km gold medal final), NBCSN (LIVE)
Friday, Feb. 16
12-1 a.m. — Men's Curling: U.S. vs. Sweden, NBCSN
1-2:40 a.m. — Men's Cross Country (15km gold medal final), NBCSN (LIVE)
1:05-2 a.m. — Luge (team relay gold medal final), NBC
1:05-2 a.m. — Men's biathlon (20km gold medal final), NBC
2:40-5 a.m. — Men's Hockey: Olympic athletes of Russia vs. Slovenia, NBCSN (LIVE)
5-7:10 a.m. — Women's Curling: Sweden vs. OAR, NBCSN
7-9:30 a.m. — Men's Ice Hockey: Finland vs. Norway, USA (LIVE)
7:10-9:30 a.m. — Men's Ice Hockey: Sweden vs. Germany, NBCSN (LIVE)
9:30-10:45 a.m. — Women's Skeleton (competition), NBCSN
10:45 a.m.-1:15 p.m. — Women's Speed Skating (5,000m Gold medal final), NBCSN
10:45 a.m.-1:15 p.m. — Men's Ski Jumping (individual large Hill Competition), NBCSN
1:15-2 p.m. — Medal ceremonies, NBCSN
2-5 p.m. — Women's Curling: South Korea vs. Switzerland, NBCSN
3-5 p.m. — Women's Speed Skating (5,000m gold medal final), NBC
3-5 p.m. — Men's Cross Country (15km gold medal final), NBC
3-5 p.m. — Men's Ski Jumping (ndividual large hill competition), NBC
5-7 p.m. — Ice Hockey Game of the Day (replay), NBCSN
5-8 p.m. — Men's Curling: U.S. vs. Denmark, CNBC
7-8 p.m. — Olympic Ice, NBCSN
8–10:10 p.m. — Figure Skating (Men's gold medal final), NBCSN (LIVE)
8 p.m.-midnight — Figure Skating (Men's gold medal final), NBC (LIVE)
8 p.m.-midnight — Women's Alpine Skiing (Super G gold medal final), NBC (LIVE)
8 p.m.-midnight — Women's Freestyle Skiing (aerials gold medal final), NBC
8 p.m.-midnight — Women's Skeleton (competition), NBC
10 p.m.-12:30 a.m. — Women's Ice Hockey (quarterfinal), CBNC (LIVE)
10:10 p.m.-12:30 a.m. — Men's Ice Hockey: Canada vs. Czech Republic, NBCSN (LIVE)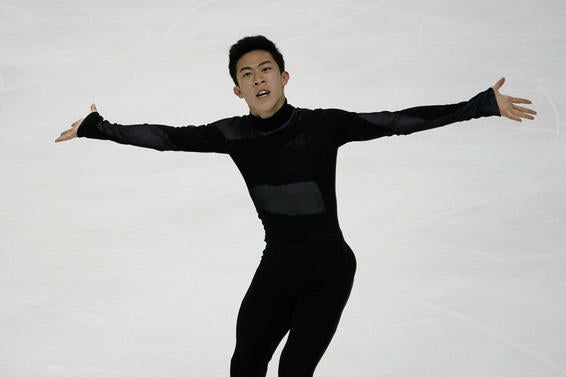 Saturday, Feb. 17
12:35-2 a.m. — Women's Freestyle Skiing (slopestyle gold medal final), NBC
12:35-2 a.m. — Figure Skating – Men's Postgame, NBC
12:30-2:40 a.m. — Women's Curling: U.S. vs. Olympic Athletes from Russia, NBCSN
2-5 a.m. — Primetime Encore, NBC
2:40-5 a.m. — Men's Ice Hockey: Switzerland vs. South Korea, NBCSN (LIVE)
5-7:10 a.m. — Men's Curling: Canada vs. Sweden, NBCSN
7:10-9:30 a.m.- Men's Ice Hockey: USA vs. Olympic Athletes of Russia, NBCSN
9:30-10:30 a.m. — Men's Freestyle Skiing (aerials qualifying), NBCSN
10:30 a.m.-11:30 a.m. — Women's Cross Country (4x5km Relay Gold medal final), NBCSN
11:30 a.m.-12:30 a.m. — Women's Biathlon (12.5km Mass Start Gold medal final), NBCSN
12:30-1:30 p.m. — Short Track (men's 1000m and women's 15000 gold medal finals), NBCSN
1:30-2:30 p.m. — Women's Skeleton (gold medal final runs), NBCSN
2:30-3:30 p.m. — Men's Ski Jumping (individual large hill gold medal final, NBCSN
3-6 p.m. — Men's Freestyle Skiing (aerials competition), NBC
3-6 p.m. — Women's Biathlon (12.5km mass start gold medal final), NBC
3-6 p.m. — Women's Cross Country (4x5km Relay Gold medal final), NBC
3:30-5:30 p.m. — Ice Hockey Game of the Day (replay), NBCSN
5-8 p.m. — Women's Curling: U.S. vs. Canada, CNBC
7-8 p.m. — Olympic Ice, NBCSN
8–10:10 p.m. — Men's Freestyle Skiing (slopestyle competition), NBCSN (LIVE)
8-11 p.m. — Men's Alpine Skiing (giant slalom, first run), NBC (LIVE)
8-11 p.m. — Short Track (gold medal finals), NBC
8-11 p.m. — Women's Skeleton (gold medal final runs), NBC
8-11 p.m. — Men's Ski Jumping (individual large hill gold medal final), NBC
10:10 p.m.-12:30 a.m. — Men's Ice Hockey: Germany vs. Norway, NBCSN (LIVE)
11:30 p.m.-1:30 a.m. — Men's Alpine Skiing (Giant slalom, gold medal final run), NBC (LIVE)
11:30 p.m.-1:30 a.m. — Men's Freestyle Skiing (slopestyle gold medal final), NBC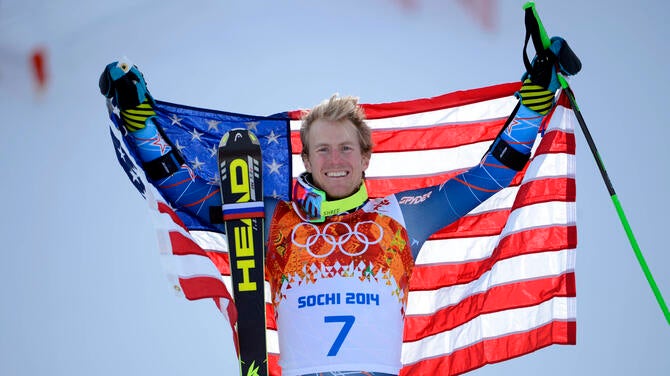 Sunday, Feb. 18
12:30-2:40 a.m. — Men's Curling: U.S. vs. Japan, NBCSN
1:30-4:30 a.m. — Primetime Encore, NBC
2:40-5 a.m. — Men's Ice Hockey: Czech Republic vs. Switzerland, NBCSN (LIVE)
5-7:10 a.m. — Women's Curling: Canada vs. Switzerland, NBCSN
7-9:30 a.m. —  Men's Ice Hockey: Canada vs. South Korea, USA (LIVE)
7:10-9:30 a.m. — Men's Ice Hockey: Sweden vs. Finland, NBCSN (LIVE)
9:30-10:15 a.m. — Two-Man Bobsled (competition), NBCSN
10:15-11:15 a.m. — Men's Freestyle Skiing (Aerials gold medal final), NBCSN
11:15 am.-12 p.m. — Speed Skating (women's 500m gold medal final, men's team pursuit competition), NBCSN
12-1 p.m. — Men's Biathlon (15km mass start gold medal final), NBCSN
1-3 p.m. — Men's Cross Country (4x10km relay gold medal final), NBCSN
3-5 p.m. — Ice Hockey Game of the Day (replay), NBCSN
3-6 p.m. — Men's Freestyle Skiing (aerials gold medal final), NBC
3-6 p.m. — Men's Speed Skating (Team Pursuit Competition), NBC
3-6 p.m. — Men's Biathlon (15km Mass Start Gold medal final, NBC
4-7 p.m. — Men's Curling: U.S. vs. Norway, CNBC
7-8 p.m. — Olympic Ice, NBCSN
7 p.m.-Midnight — Figure Skating (ice dancing short dance), NBC (LIVE)
7 p.m.-Midnight — Women's Freestyle Skiing (halfpipe), NBC (LIVE)
7 p.m.-Midnight — Women's Speed Skating (500m gold medal final), NBC
7 p.m.-Midnight — Two-Man Bobsled (competition), NBC
7 p.m.-Midnight — Men's Cross Country (4x10km relay gold medal final), NBC
8-10:15 p.m. — Figure Skating (ice dancing short dance), NBCSN (LIVE)
10:15-11:10 p.m. — Men's Freestyle Skiing (aerials gold medal final), NBCSN
11 p.m.-1:30 a.m. — Women's Ice Hockey (semifinal), NBCSN (LIVE)
Monday, Feb. 19
12:35-2 a.m. — Women's Snowboarding (big air competition), NBC
1:30-4:30 a.m. — Women's Curling: U.S. vs. Denmark, NBCSN
2-4:30 a.m. — Primetime Encore, NBC
4:30-7:10 a.m. — Men's Curling: U.S. vs. Canada, NBCSN
7:10-9:30 a.m. — Women's Hockey (semifinal), NBCSN (LIVE)
9:30-11 a.m. — Men's Ski Jumping (team large hill gold medal final), NBCSN
11 a.m.-12:30 p.m. — Two-Man Bobsled (gold medal final runs), NBCSN
11 a.m.-12:30 p.m. — Speed Skating (men's 500m gold medal final, women's Team Pursuit Competition), NBCSN
12:30-3:30 p.m. — Men's Curling: U.S. vs Canada, NBCSN
3-5 p.m. — Men's Ski Jumping (team large hill gold medal final), NBC
3-5 p.m. — Speed Skating (men's 500m gold medal final, women's team pursuit competition), NBC
3:30-7 p.m. — Ice Hockey Game of the Day (Replay), Ice Hockey Game of the Day II (Replay)
5-8 p.m. — Women's Curling: U.S. vs. China, CNBC
7-8 p.m. — Olympic Ice
8–10:10 p.m. — Figure Skating (ice dancing gold medal final), NBCSN (LIVE)
8–10:10 p.m. — Women's Alpine Skiing (downhill training), NBCSN
8-11:30 p.m. — Figure Skating (ice dancing gold medal final), NBC (LIVE)
8-11:30 p.m. — Women's Freestyle Skiing (halfpipe gold medal final) NBC (LIVE)
8-11:30 p.m. — Two-Man Bobsled (gold medal final runs), NBC
10:10 p.m.-12:30 a.m. — Men's Hockey (Elimination round), NBCSN (LIVE)
Tuesday, Feb. 20
12:05-1 a.m. — Men's Freestyle Skiing (halfpipe competition), NBC (LIVE)
12:30 a.m.-2:40 a.m. — Men's Curling: Canada vs. Japan, NBCSN
1-4:30 a.m. — Primetime Encore, NBC
2:40-5 a.m. — Men's Ice Hockey (elimination round), NBCSN (LIVE)
5-7:10 a.m. — Women's Curling: U.S. vs. South Korea, NBCSN
7-9:30 a.m. — Men's Ice Hockey (elimination round), USA (LIVE)
7-9:30 a.m. — Men's Ice Hockey (elimination round), NBCSN (LIVE)
9:30-10:30 a.m. — Men's Nordic Combined (individual large hill/10km gold medal final), NBCSN
10:30 a.m.-noon — Biathlon (mixed relay gold medal final), NBCSN
Noon-12:45 p.m. — Men's Nordic Combined (individual large hill/10km gold medal final), NBCSN
12:45-2 p.m. — Short Track (women's 3000 relay gold medal final, women's 1000 qualifying, men's 500 gold medal final), NBCSN
2-5 p.m. — Women's Curling: U.S. vs. South Korea, NBCSN
3-5 p.m. — Biathlon (mixed relay gold medal final), NBC
3-5 p.m. — Men's Nordic Combined (individual large hill/10km gold medal final), NBC
5-7 p.m. — Ice Hockey Game of the Day (replay), NBCSN
5-8 p.m. — Men's Curling: U.S. vs. Switzerland, CNBC
7–8 p.m. — Olympic Ice, NBCSN
8-10:45 p.m. — Figure Skating (ladies' short program), NBCSN (LIVE)
8 p.m.-12:30 a.m. — Women's Alpine Skiing (downhill gold medal final), NBC (LIVE)
8 p.m.-12:30 a.m. — Figure Skating – Ladies' Short Program, NBC (LIVE)
8 p.m.-12:30 a.m. — Women's Bobsled (competition), NBC
8 p.m.-12:30 a.m. — Men's Snowboarding (big air competition), NBC (LIVE)
10 p.m.-12:30 a.m. — Men's Ice Hockey (quarterfinal), CNBC (LIVE)
10:45 p.m.-2:40 a.m. — Women's Curling: Canada vs. Great Britain, NBCSN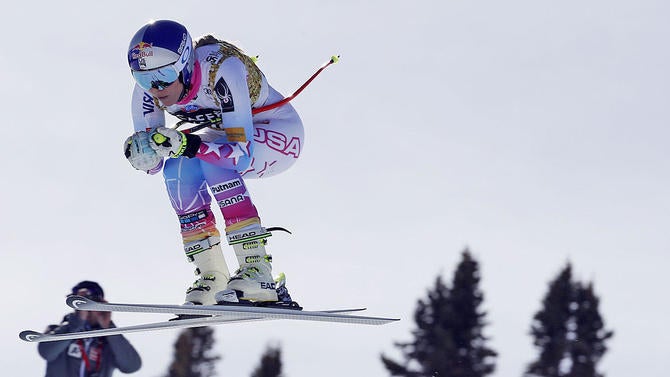 Wednesday, Feb. 21
12:30-2:40 a.m. — South Korea vs. Olympic Athletes from Russia, NBCSN
1:05-2 a.m. — Men's Freestyle Skiing – Ski Cross Gold medal final, NBC
1:05-2 a.m. — Short Track – Gold medal final, NBC
2-4:30 a.m. — Primetime Encore, NBC
2:30-5 a.m. — Women's Ice Hockey (bronze medal game), USA (LIVE)
2:40-5 a.m. — Men's Ice Hockey (quarterfinal), NBCSN (LIVE)
5-7:10 a.m. — Men's Curling: U.S. vs. Great Britain, NBCSN
5-7:10 a.m. — Men's Curling: Sweden vs. Norway, USA
7:10-9:30 a.m. — Men's Ice Hockey (quarterfinal), USA (LIVE)
7:10-9:30 a.m. — Men's Ice Hockey (quarterfinal), NBCSN (LIVE)
9:30-10:45 a.m. — Women's Bobsled (gold medal final runs), NBCSN
10:45 a.m.-1:30 p.m. — Speed Skating (men's and women's team pursuit gold medal finals), NBCSN
10:45 a.m.-1:30 p.m. — Cross Country (men's and women's team sprint gold medal finals), NBCSN
1:30-2 p.m. — Medal Ceremonies, NBCSN
2-5 p.m. — Men's Curling: U.S. vs. Great Britain, NBCSN
5-7 p.m. — Ice Hockey Game of the Day (replay), NBCSN
7-8 p.m. — Olympic Ice, NBCSN
8-10:45 p.m. — Women's Curling: Canada vs. Olympic Athletes from Russia, NBCSN
3-5 p.m. — Speed Skating (team pursuit gold medal finals), NBC
3-5 p.m. — Men's Cross Country (team sprint gold medal final), NBC
5-8 p.m. — Women's Curling: U.S. vs. Sweden, CNBC
8-11 p.m. — Men's Alpine Skiing (slalom, first run), NBC (LIVE)
8-11 p.m. — Men's Freestyle Skiing (halfpipe gold medal final), NBC (LIVE)
8-11 p.m. — Women's Bobsled (gold medal final runs), NBC
8-11 p.m. — Women's Cross Country (team sprint gold medal final), NBC
10:45 p.m.-2 a.m. — Women's Ice Hockey (gold medal game), NBCSN (LIVE)
11:35 p.m.-12:30 a.m. — Men's Alpine Skiing (slalom gold medal final run), NBC (LIVE)
Thursday, Feb. 22
12-2 a.m. — Women's Ice Hockey (gold medal game), NBCSN (LIVE)
12:30-3:30 a.m. — Primetime Encore, NBC
2-5:20 a.m. — Snowboard (men's and women's parallel giant slalom competition), NBCSN
2-5:20 a.m. — Men's Nordic Combined (team large hill/4x5km gold medal final), NBCSN
2-5:20 a.m. — Curling (men's and women's tiebreaker), NBCSN
5:20-7:45 a.m. — Women's Biathlon (4x6km relay gold medal final), NBCSN (LIVE)
5:20-7:45 a.m. — Men's Nordic Combined (team large hill/4x5km gold medal final), NBCSN (LIVE)
7:45-10 a.m. —  Short Track (gold medal finals), NBCSN
10-10:45 a.m. — Medal Ceremonies, NBCSN
10:45 a.m.-1:45 p.m. — Curling (men's  and women's tiebreaker), NBCSN
1:45-– 4:45 p.m. — Men's Curling (semifinal), NBCSN
4:45-7 p.m. — Ice Hockey Game of the Day (replay), NBCSN
3-5 p.m. — Women's Biathlon (4x6km relay gold medal final), NBC
3-5 p.m. — Men's Nordic Combined (team large hill/4x5km gold medal final), NBC
5-8 p.m. — Men's Curling (semifinal), CNBC
7-8 p.m. — Olympic Ice, NBCSN
8-10 p.m. — Figure Skating (ladies' free program), NBCSN (LIVE)
8 p.m.-Midnight — Figure Skating (ladies' gold medal final), NBC (LIVE)
8 p.m.-Midnight — Women's Alpine Skiing (combined, downhill run), NBC (LIVE)
8 p.m.-Midnight — Women's Snowboarding (big air gold medal final), NBC (LIVE)
8 p.m.-Midnight — Short Track (gold medal finals), NBC
10 p.m.-2 a.m. — Men's Curling (semifinal replay), NBCSN
10 p.m.-2 a.m. — Short Track – Gold medal final, NBCSN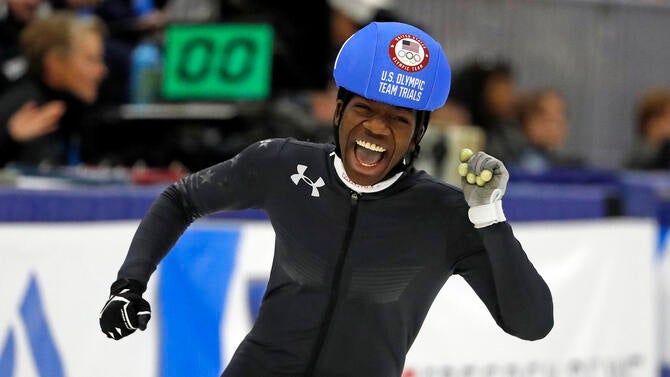 Friday, Feb. 23
12:35-2 a.m. — Women's Alpine Skiing (combined, slalom gold medal run) NBC (LIVE)
12:35-2 a.m. — Women's Freestyle Skiing (ski cross gold medal final), NBC
2-4:30 a.m. — Primetime Encore, NBC
2-5 a.m. — Men's Ice Hockey (semifinal), NBCSN (LIVE)
5-6:30 a.m. — Men's Speed Skating (1,000m gold medal final), NBCSN (LIVE)
6:30-9:30 a.m. — Men's Ice Hockey (semifinal), NBCSN (LIVE)
9:30 a.m.-12:30 p.m. Men's Curling (bronze medal match), NBCSN
12:30-3:30 p.m. — Women's Curling (semifinal), NBCSN
3-5 p.m. — Men's Biathlon (4×7.5km relay gold medal final), NBC
3-5 p.m. — Figure Skating (ladies' review), NBC
3:30-4 p.m. Medal Ceremonies, NBCSN
4-8 p.m. — Ice Hockey (game of the day I and II) (replay), NBCSN
5-8 p.m. — Women's Curling (semifinal) CNBC
7-8 p.m. — Olympic Ice, NBCSN
8-11 p.m. — Alpine Skiing (team event gold medal final), NBC (LIVE)
8-11 p.m. — Men's Snowboarding (big air gold medal final), NBC (LIVE)
8-11 p.m. — Four-Man Bobsled (competition), NBC
8-11 p.m. — Men's Speed Skating (1,000m gold medal final), NBC
8 p.m.-midnight — Men's Biathlon (4×7.5km relay gold medal final) , NBCSN
8 p.m.-midnight — Women's Curling (semifinal replay), NBCSN
11:35 p.m.-1 a.m. — Snowboarding (Men's and women's parallel giant slalom gold medal finals), NBC
Saturday, Feb. 24
Midnight-3 a.m. — Men's Cross Country (50km gold medal final), NBCSN (LIVE)
1 a.m. – 4 a.m. — Primetime Encore, NBC
3-6:30 a.m. — Men's Curling (gold medal final), NBCSN
6:30-9:30 a.m. — Men's Ice Hockey (bronze medal game), NBCSN (LIVE)
9:30-11 a.m. — Speed Skating (men's and women's mass start gold medal finals), NBCSN
11 a.m.-2 p.m. — Women's Curling (Bronze medal match), NBCSN
2-4 p.m. — Men's Ice Hockey (Game of the Day replay), NBCSN
3-6 p.m. — Speed Skating (men's and women's mass start gold medal finals), NBC|
3-6 p.m. — Men's Cross Country (50km gold medal final), NBC
4-6 p.m. — Men's Curling (gold medal final replay), NBCSN
6-7 p.m. — Olympic Ice, NBCSN
7-10:30 p.m. Women's Curling (gold medal final), NBCSN (LIVE)
8-11 p.m. — Figure Skating (gala) (LIVE), NBC
8-11 p.m. — Four Man Bobsled (gold medal final Runs), NBC (LIVE)
10:30 p.m.-2 a.m. — Men's Hockey (gold Medal Game), NBCSN (LIVE)
11:30 p.m. – 12:30 a.m. — Primetime Plus Coverage, NBC
12:30 a.m. – 3:30 a.m. — Primetime Encore, NBC
Sunday, Feb. 25
3-6 p.m. — Women's Cross Country (30km gold medal final), NBC
7-8 p.m. — Olympic Gold, NBC
8-10:30 p.m. — Closing Ceremony, NBC
11:35 p.m.-3 a.m. — Primetime Encore, NBC
2-4 a.m. — Women's Cross Country (30km gold medal final), NBCSN
4-6 a.m. — Figure Skating (gala replay), NBCSN
6-10 a.m. — Men's Ice Hockey (gold medal game replay), NBCSN