The banking system in Pakistan has always been messed up, especially for freelancers. There is no proper system in place for freelancers receiving their payments as remittance from aboard. Recently, I faced trouble with receiving my Google AdSense payment to my Meezan Bank Limited account.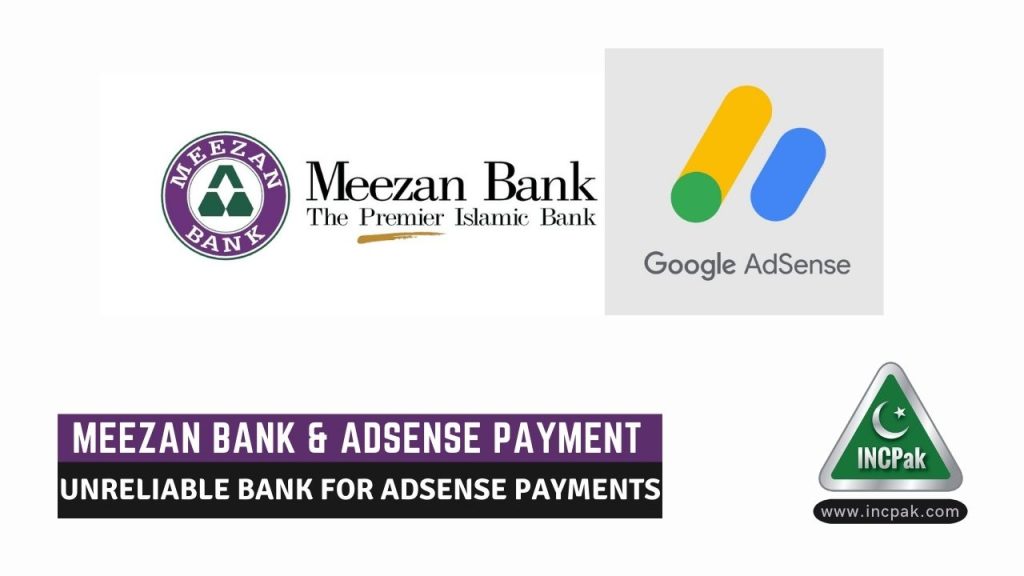 My Google AdSense payment was released on 21 October 2021 and it should have been reflected in my Meezan Bank Limited account by 27th October 2021, which accounts for the five (5) working days required by the bank to process the transaction. However, I did not receive any amount in my bank account by 28th October 2021, which was the 6th working day.
I called Meezan Bank Limited and I was told you provide a receipt regarding the transaction so I sent them the payment receipt I received from Google AdSense. However, I was told by the person that they don't know about the issue and the matter will be investigated, which will take seven (7) working days.
Most people will think I should wait those seven days without making a fuss about the matter but it is more than just waiting the seven days for their investigation to be complete. It is about people relying on these remittances to pay for necessities, especially in the case of freelancers, who have no proper banking system in place.
A seven (7) working days complaint resolution means that it will take at least 9 to 11 days for the complaint to be resolved demanding on when it was initiated, which means a person relying on this payment to pay his bills and put food on the table is going to suffer for at least half a month before he can have access to his hard earned money.
In my case, if the payment is reversed by the bank due to technical or any other reasons then it will be reverted back to my Google AdSense account and issued the next month during the next payment cycle. In such a case, who will be responsible to provide assistance that person? Meezan Bank?. Cases like this make you think how you can trust the banking system in Pakistan.
Has anyone else faced this issue with AdSense payments? Let us know in the comments below. I will be responding in the comments personally and updates will be provided in the post.
UPDATE (1 November 2021): I tried calling Meezan Bank for an update related to my Global Remittance Complaint, however, their helpline wasn't working (around 5:00PM) and when I finally got connected I was told by the person that their system isn't working and he can't help me right now.
UPDATE 2: The matter was resolved after a couple of days but I was highly disappointed in the slow service and approval of remittance in an account which was regularly receiving them from Google.
Read more: Dollar Rate in Pakistan (Daily Updates).
Follow INCPAK on Facebook / Twitter / Instagram for updates.