The Epic Games Store is back with another free offering during its Mega Sale, Borderlands: The Handsome Collection which is now available for you to claim for free until 4 June 2020 and it's yours for life.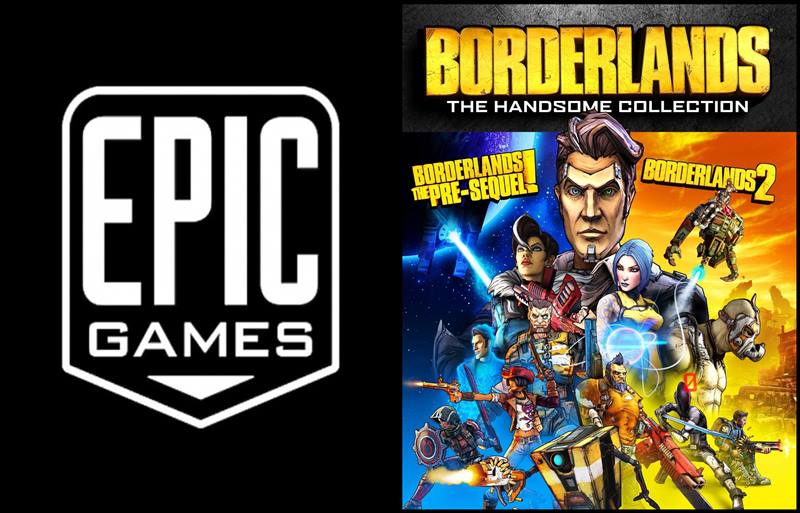 Borderlands: The Handsome Collection includes Borderlands 2 and Borderlands: The Pre-Sequal but not their latest Borderlands 3 title however, the free games are also completely worth it and fun and not to forget, they're completely free right now.
Also, if you want to you can complete your collection by purchasing Borderlands 3 which is also available for half the price during the Epic Mega Sale currently going on.
Earlier Epic Games Store offered a free copy of the very popular and one of the best sellers of all time, Grand Theft Auto V (GTA V) and so many people showed up to claim a free copy that the servers of Epic Games ended up crashing with all of the traffic that was coming in.
Read more: Epic Games Store crashed with Error 500.
Next Epic Games Store offered the another Highly popular game, Sid Meier's Civilization VI which although isn't as big of a deal as GTA V, it is still a big title and quite enjoyable.
All the games offered for free until now including the current Borderlands: The Handsome Collection were leaked in a list of free games that are going to be offered by Epic Games and so far the list has proven to be true.
To check out the complete list of those free games, please check our post below.
Read more: Epic Games Store: The Witcher 3, more games rumored to be free.
Follow INCPAK on Facebook / Twitter / Instagram for updates.