You must have tried various Free VPN apps like Hotspot shield and Hideman etc.. but there's a better easy solution to access Youtube and other sites using personal VPN setting right from your Android Smartphones.
INCPak Team member Muzaffar Hussain explains it
Free VPN
Assalam o Alaikum guys.
This is the way to Setup Hotspot VPN without any software on Windows and Smartphones.
Tutorial:
Smart Phones (Android and iPhone)
Goto settings>   VPN and Add a new VPN there
In adress field put: uk.vpnaccount.org 
us.vpnaccount.org or ca.vpnaccount.org (any one of the address works best for you)
Put anything in the Name field and create VPN.
Tap on the VPN you just created and it will ask for the username and password.
Username : vpn
Password : free
Alternate :  
capptp.hotfreevpn.com


username: free
password: 1234
Tap Connect and youre done! Browse any webpage first and it will redirect you to a page automatically. Tap on I AGREE and youre ready to surf anonymously 
Checkout the speed of youtube and other webs 
WINDOWS:
Goto your favorite browsers Proxy setting. In the Connection tab click on ADD VPN and put any of three addresses given above and click ok.
You will be asked for the username and password which are already mentioned above. Login and start surfing without Hotspot Shield or any software for free 
HIT LIKE If i helped you!
Figure 1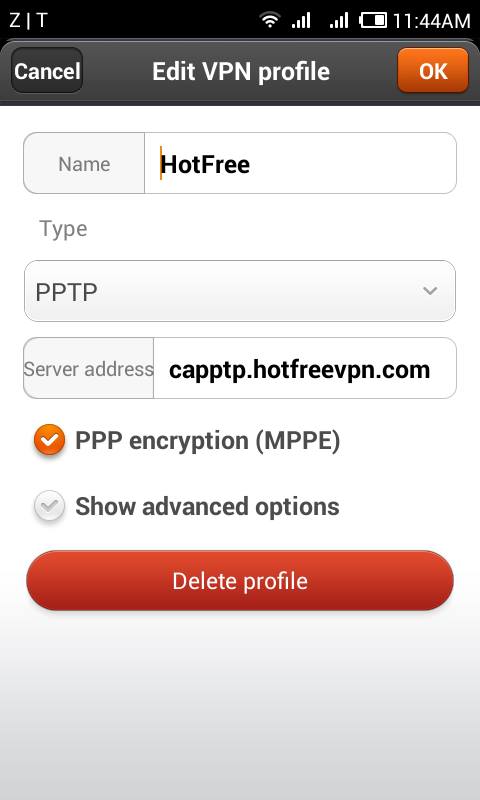 Figure 2
Now I personally tried  capptp.hotfreevpn.com  and guess what ! Bingo….  Youtube is working flawless.
This procedure is easy get rid of VPN apps, try it out and share with your friends as well, spread the word, That's like a good buddy :)
INCPak always shares with you what's tested , verified since you guys count on us, we deeply appreciate your support, we are always available on the INCPak Forum as well on Sharing Is Caring Facebook Page for Technical Support But don't forget to like our INCPak Official Page :)
Your feedback comments are highly valuable to improve our services.
Happy New Year 2014 and have a great day !