So finally, Leagoo Elite 5 review is here, Special Thanks to Mr.Mohammed Khanani CEO Bytes.pk for giving me this opportunity to review Leagoo Elite 5, The only Active Phone set in Pakistan so far, apart from the another Inactive one The Sports Yellow  which is in his bag ;)
About Leagoo Mobile Phones
LEAGOO
is a star brand owned by Shenzhen OTEDA Technology Co., Ltd. In order to supply high-quality smartphones and excellence using our wealth of previous experience, the OTEDA team – which relies on a proven track record in the mobile communications industry – set up a new smartphone brand called '
LEAGOO
' in April 2014. With The Research & Development expertise and supply chain resources, the OTEDA team has spared no effort in building LEAGOO into a well-known international brand of smart devices and ecosystems.
The Leagoo Elite 5 Specs
– OS                       LEAGOO OS 1.1(Android 5.1)
– Dimension        154.6*77.0*8.9mm (L×W×H)
– Weight                176g
– 5.5-inch HD IPS display
– 64-bit MediaTek MT6735 quad-core processor
– Mali T720 GPU
– 2GB RAM
– 16GB Internal Storage
–  4G LTE Enabled
– microSD slot  ( supports upto 32 GB )
– 13MP  Rear Camera  CMOS  Image Sensor
–  8MP Selfie camera   CMOS Image Sensor
– Dual-SIM  Standby
– USB OTG
– Android 5.1 Lollipop
– 4,000mAh battery
– IR – Remote Control
The Leagoo Elite 5 – Battery Timing Story
Elite 5  astonished me by the battery timing performance, Almost 25 hours Phone idle time with over 6 hours On Screen time, in which I didn't switch WiFi off for a minute, Split usage timing Youtube 2 hours, 3 hours Facebook/Browsing and an hour setting adjustment playing with the gadget getting familiar with Leagoo Elite 5, with 4000mAh battery backup, You really don't need to worry about battery draining and carrying a power bank in your pocket !

Leagoo Elite 5 Camera Result 
Leagoo Elite 5 features a 13-megapixel rear-facing camera as well as an 8-megapixel front-facing camera, Rear Camera is OK however the front camera ( Selfie Cam ) is pretty good as compared to other smartphones in this price range, I am expecting updates from Leagoo Mobile to bring more crisp and sharpness specially in Rear Camera result. Sharing some samples.
Leagoo Elite 5 Connectivity 
The Leagoo Elite 5 smartphone supports 4G LTE, I have checked using Zong 4G, there was no difference between Zong WiFi device and Leagoo Elite 5 Net Speed Test. INCPak Forum members were concerned about 4G working or not, The answer is YES, Works like a Champ !
Wi-Fi works perfect and also the Bluetooth connectivity has no issue at all.
Leagoo Elite 5 Benchmark Story
Although I have no faith in Antutu Benchmark but most of the people evaluate smartphones using these benchmark test results, So in order to clear the doubt cloud sharing the Antutu Benchmark Test Results.
LEAGOO OS 1.1(Android 5.1) Customized version of Lollipop 5.1 The User Interface is not much attractive,  however the gestures and features like IR – Remote Control, Knock On or Double Tab screen wake, also on standby mode if you type  E for Browser, C for Camera, S for contact search, etc… there are few more.
Overall, I didn't notice any lag issue so far, Elite 5 is powered by 64-bit MediaTek MT6735 quad-core processor based on Cortex A53 as well as Mali T720 GPU and 2GB of RAM memory. It can handle almost all the apps running without any problem although I am not a gamer but socially I am active on every single app up and running all the time. The Build Quality is really amazing wasn't expecting such a device in this price range. Lately, I reviewed Qmobile Z10 and I was totally disappointed to see the Build Quality, Elite 5 isn't 3GB ram nor Super AMOLED display but in just 12,000 Pakistani Rupees it's barely impossible to find such a fine looking smartphone which doesn't look cheap at all.
INCPak will be working on Custom Roms as Elite 5 will be delivered to customers, Stock Rom backup and other important data will be shared here on INCPak website. INCPak Forum will cover the technical issues and support 24/7 on Facebook. Keep the faith good things comes to those who wait.
Bytes.pk is providing One year Official warranty so you don't have to worry about it, Leagoo Phones are here to stay this time and I am positive about Elite 5, Elite Y, Talk Back and the Beast Leagoo Shark1 ( The Replacement Killer ) will definitely make their own identity in Pakistani Mobile Market as these phones are fully equipped to compete with other brands.
Currently  Leagoo Elite 5 is available in two colors ( Black and White )
What's in the Box
 Leagoo Elite 5   Phone
4000 mAh battery
2A Charger
Data Cable
Earphones
Protector
OTG  Cable
Manual Guide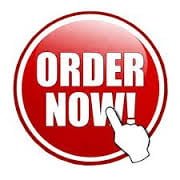 Rs 11,999/-
If you have any query regarding Leagoo Elite 5 comment below and I will answer your query or else you can simply join INCPak Forum facebook group for the technical assistance.
Credits :-
Special Thanks to Mr.Mohammed Khanani,  CEO Bytes.pk
Review by Farhan Imaan,  CEO  INCPak.com  :D