LegenD v11 Modifed Version  for Q Mobile A900,Gionee Elife E3,Colors xfactor HD,Fly IQ4410, blue life play , Symphony W150, Allview V1 Viper, General Mobile DISCOVERY )
Modified Rom by Asghar Ali Khan – INCPak Team member, Still the legend is alive Qmobile A900 , There's no doubt that A900 been one of the finest Android Smartphone ever came by Q Fellas, Don't compare Qmobile A900 with Qmobile A900i – Hardware Classification is different.
LegenD V11 Rom Modified Version is super fast and system processing consumes less RAM which means it doesn't drain your battery like the normal stock one, Asghar Ali Khan, has modded apps according to which one are required ( Essential apps ) and which one are not important.
INCPak always assures that that you deliver you the best like always, we never compromised Our Team Members are the finest one, not only in Pakistan but India , Russia , China , Indonasia , Malaysia , USA and UK are among those top countries from where visitors downloads our Roms. We Thank You all for your support for making INCPak one reliable platform.
Join INCPak Forum on the web, https://forum.incpak.com  for technical assistance, Downloads, Tips & Tricks , Music / Movies links ,  Hacks and lot more. access via smartphone use Tapatalk app and search INCPak Forum and you find us. Don't forget to join.
LegenD v11 Rom Modifed Version for QMobile A900
Screnshots
Installation Instructions:
Note: I am not responsible if you somehow mess up with your phone. I dont provide any guarantee if you dont follow proper step by step installation procedure. So follow all steps carefully and never skip any step.
Download the ROM file (GS_Note_4_ROM.zip) from the link Provided.
To Flash this file your Noir A900 must be rooted and have custom recovery first. If your phone is not rooted kindly refer to this post for rooting procedure and installing customrecovery:
https://www.incpak.com/tech/qmobile-a900-root-method-and-custom-recovery/
Download Link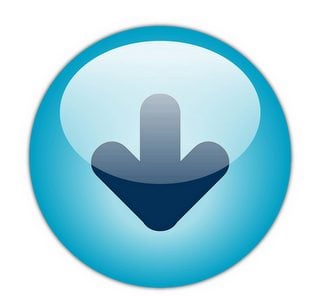 Now place the downloaded ROM zip file  in your sdcard
Turn off your phone
Go into recovery mode by pressing and holding Volume UP + Power key at the same time
First make a BACKUP of your current ROM so if you mess up somewhere you can go back to your old ROM
Select backup and restore and then select backup .Wait for few minutes untill it completes.
Now go back and Select Wipe/Data Factory Reset
Now Select Wipe Cache Partition
Now go to Advanced and select Wipe Dalvik Cache
Go back to the main menu of recovery mode
Now select Install zip from SDCARD
Choose the file  "GS_Note_4_ROM.zip"
Wait for 5-10 minutes for the ROM to flash completely.
It will automatically reboot your Phone. Incase it doesn't then reboot manually.
Enjoy your NEW rom. 
Credits :- 
Asghar Ali Khan                   Rom + Screenshots + Instructions
Farhan Imaan Abro            Post